Kids Xmas Party – 2015
Once again the brethren of lodge Averon 866 surpassed themselves with another superb effort in putting on the kids Christmas party 2015. Bro Harry McCartney's organisational skills and passion to give something back to our kids and community once again was key to what was a great day.
The kids had a great day with special guest appearances from a delegation of Minions and Olaf no less. Just to see the look on the kids faces was something very special indeed. I also got a strong feeling that the adults had just a good a day and were just as excited to meet our special delegation!
We had games and treats galore right up until the grand entrance of Bro Santa and his Elf's, who then preceded to present the kids with their gifts.
They below photo gallery holds most of the photos of the day. Have a browse. You can click on any photo to enlarge it. Please allow a few moments to load, there are a few of them!
You can also download any of the photos by right clicking and saving to your local disc.
Loading Images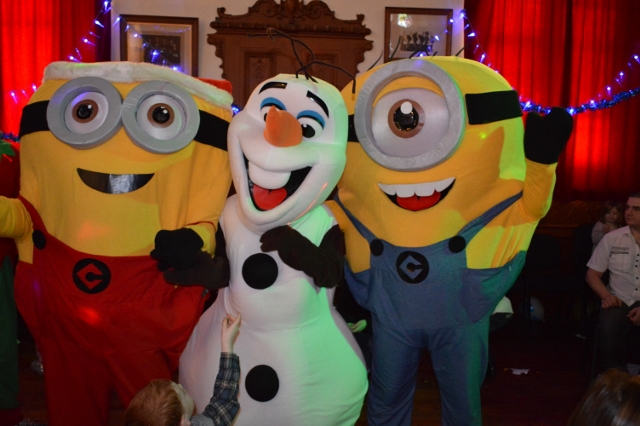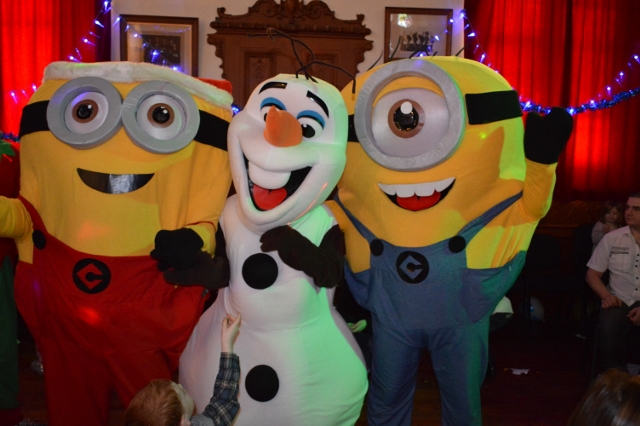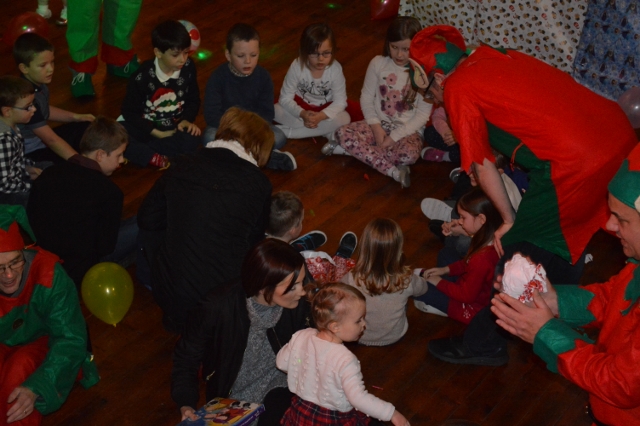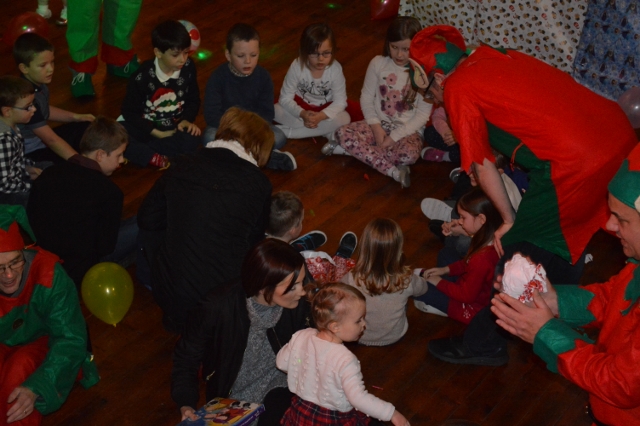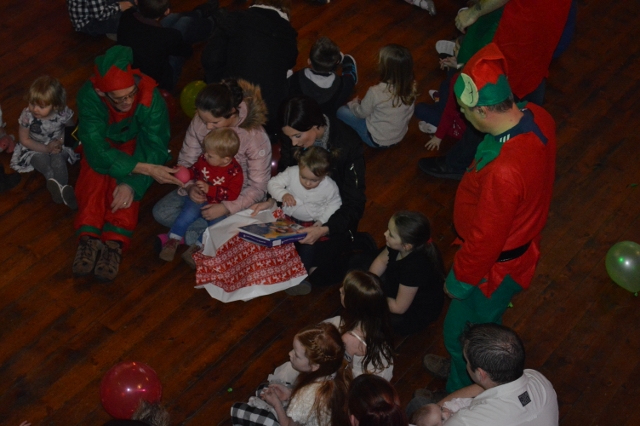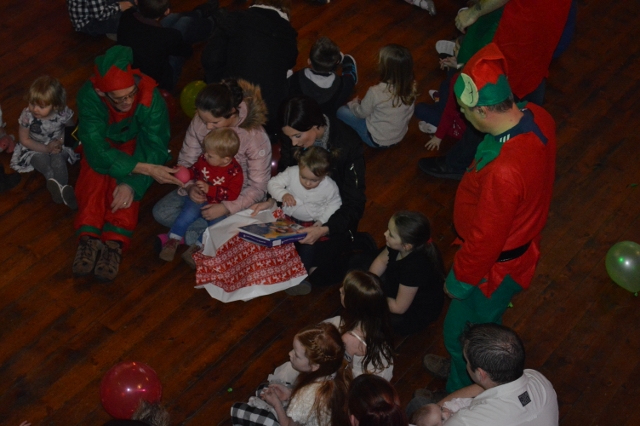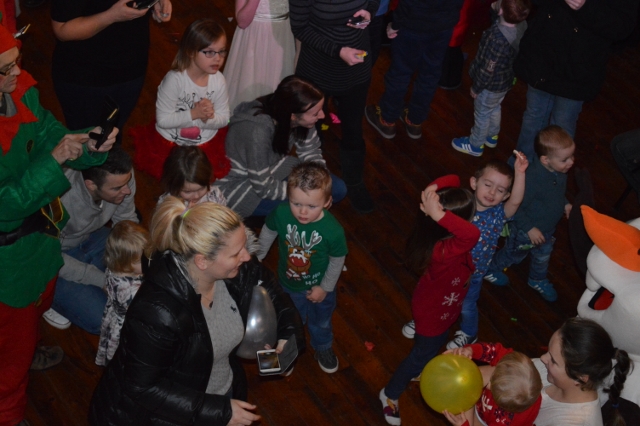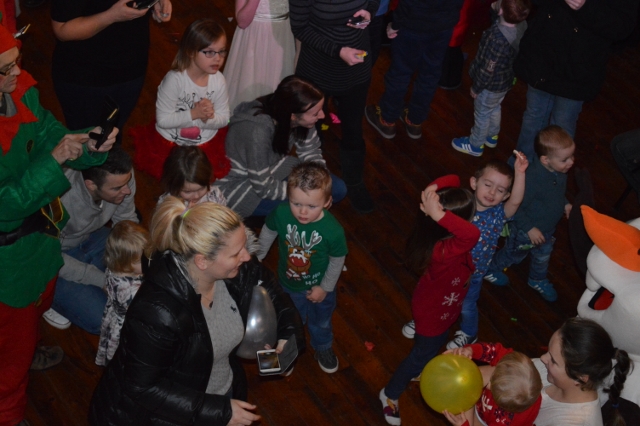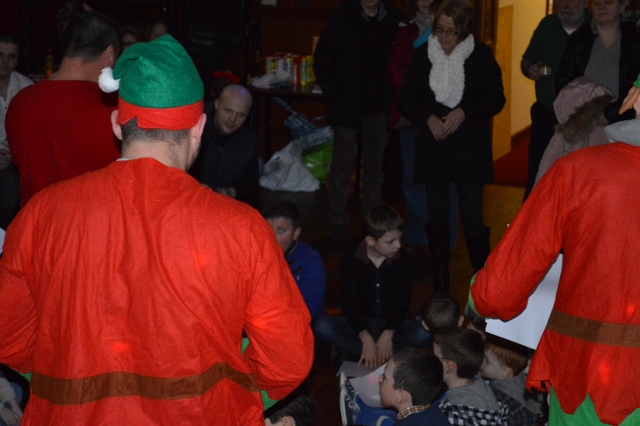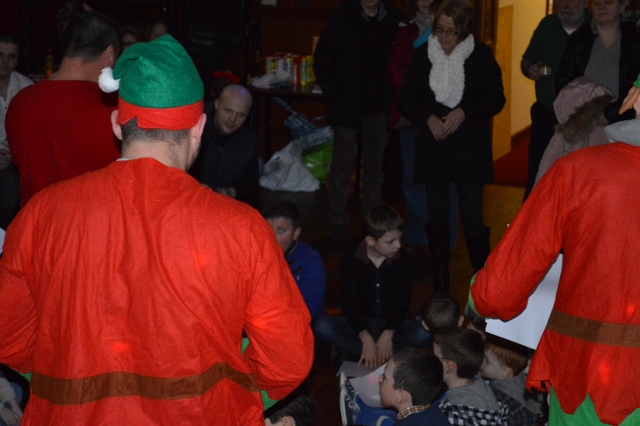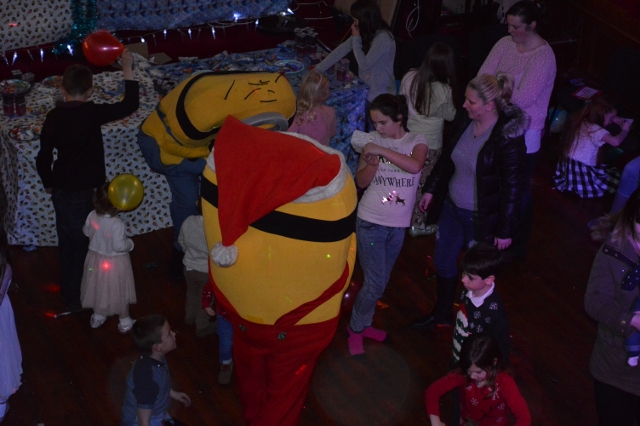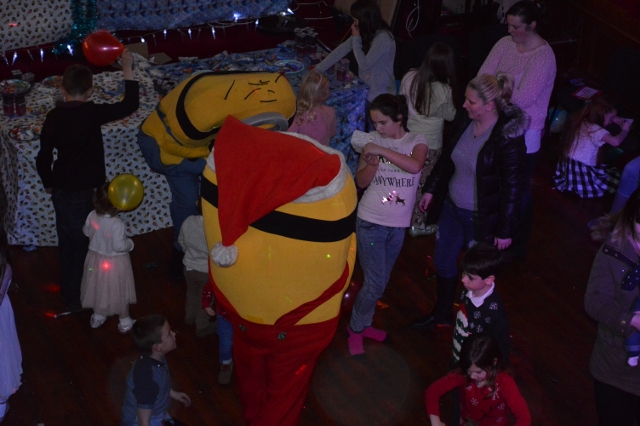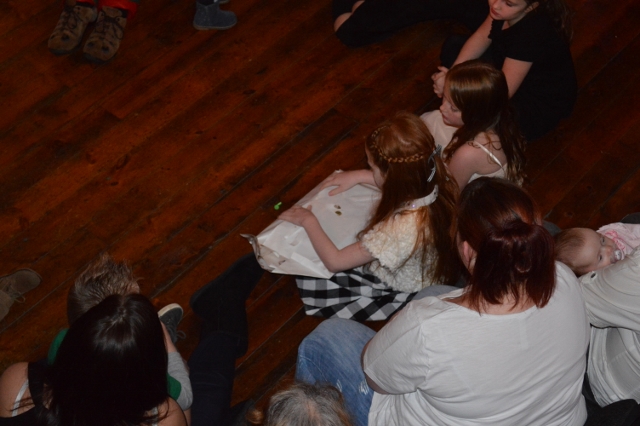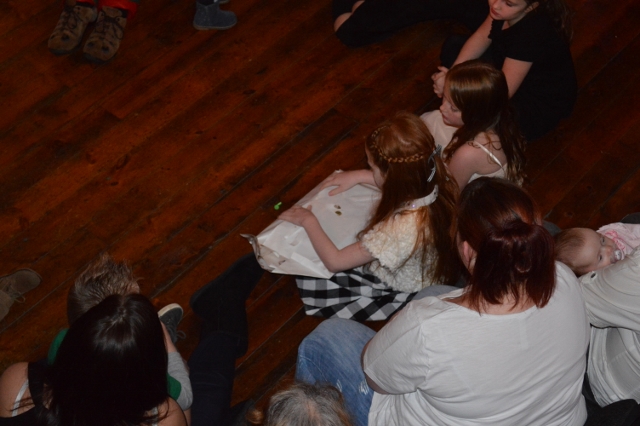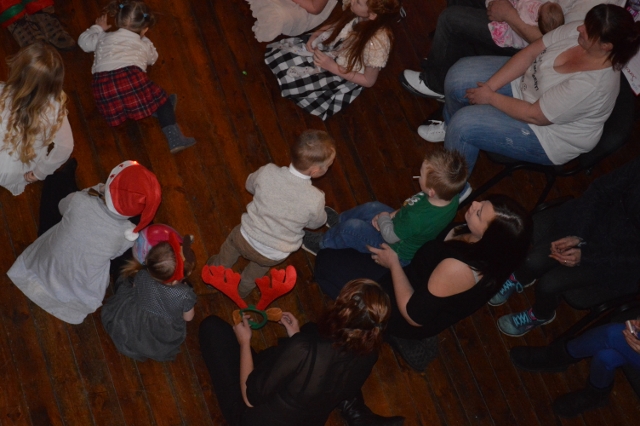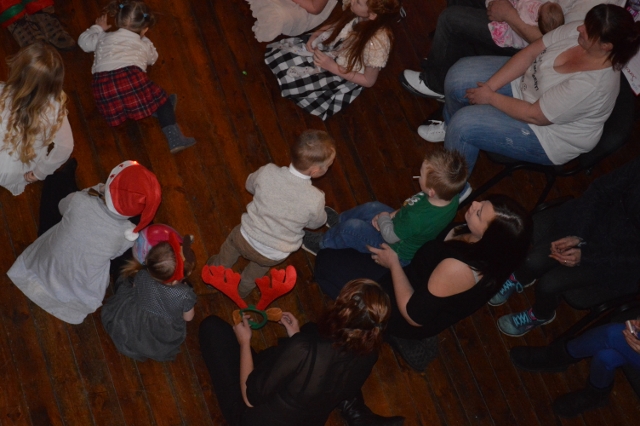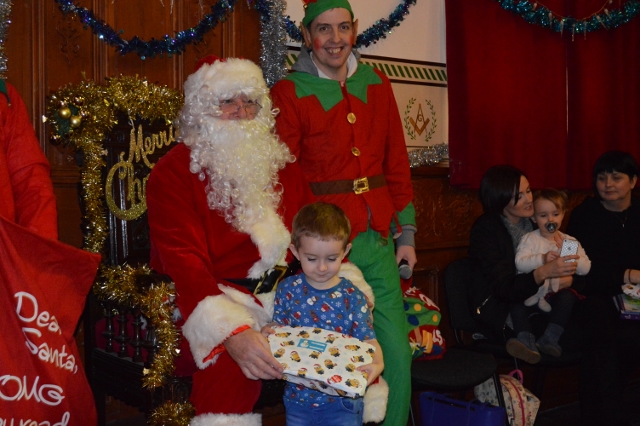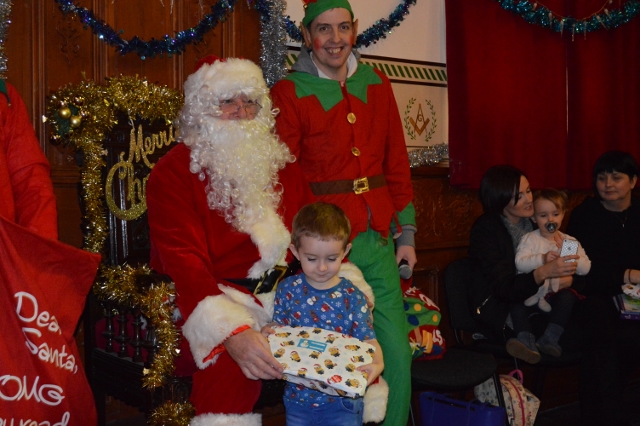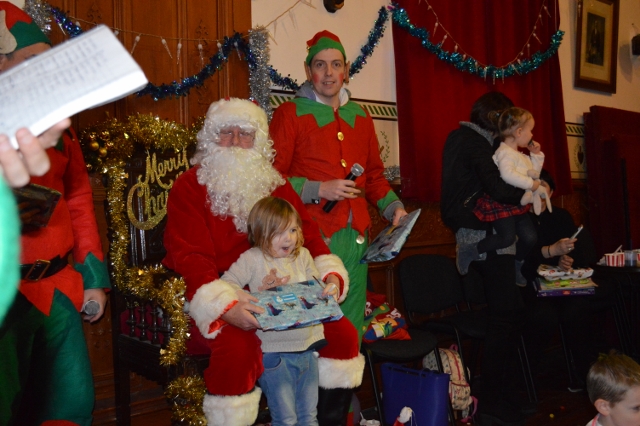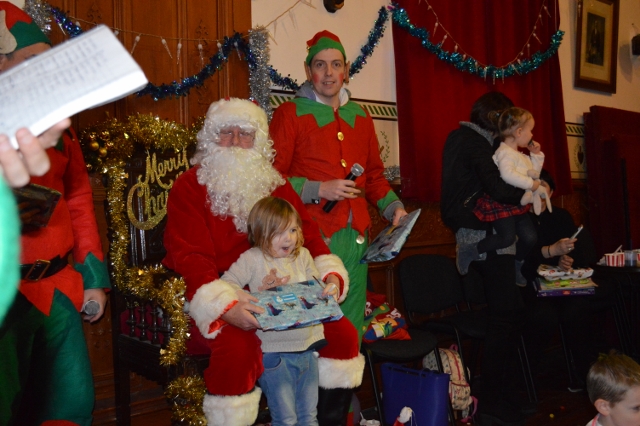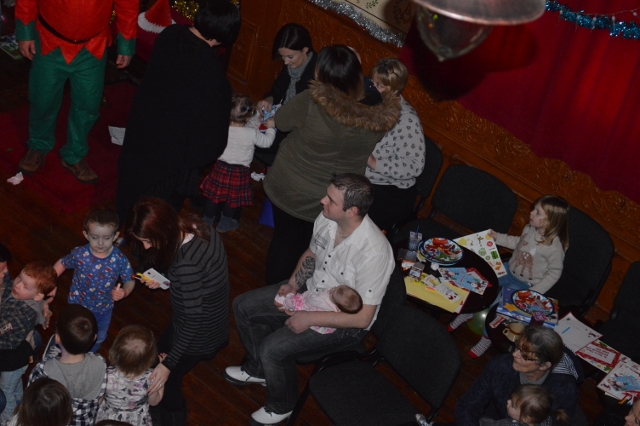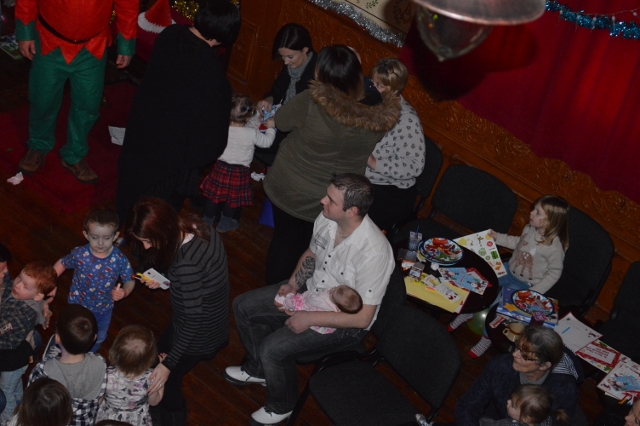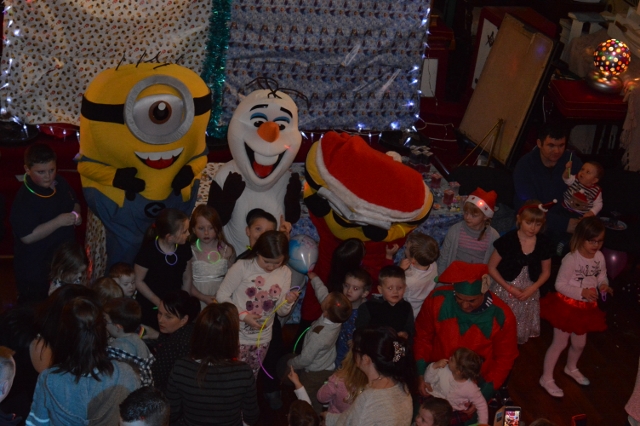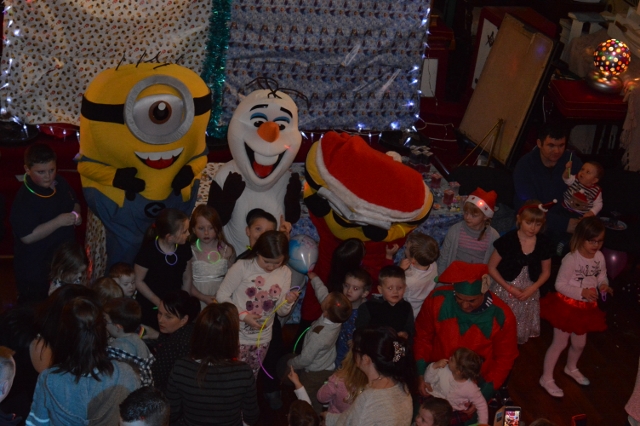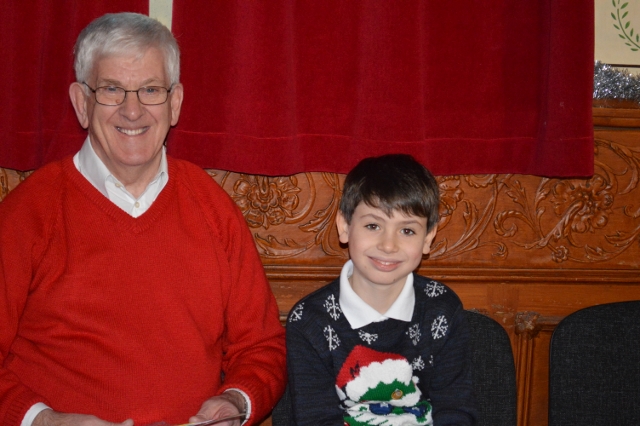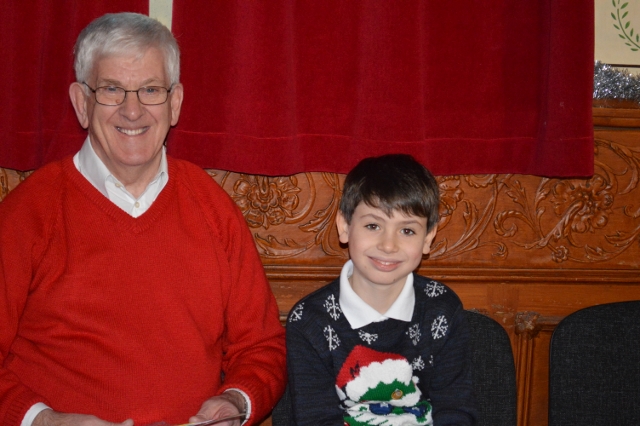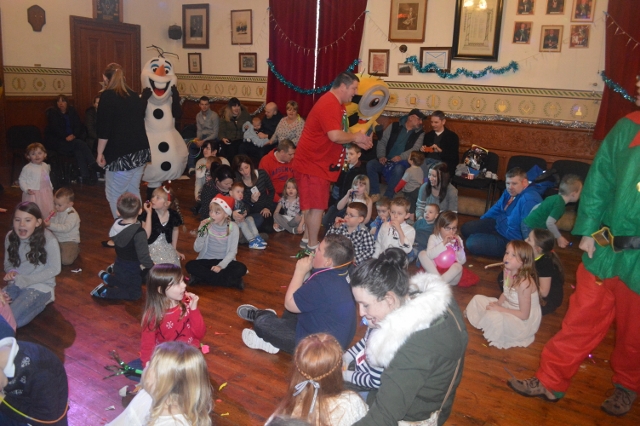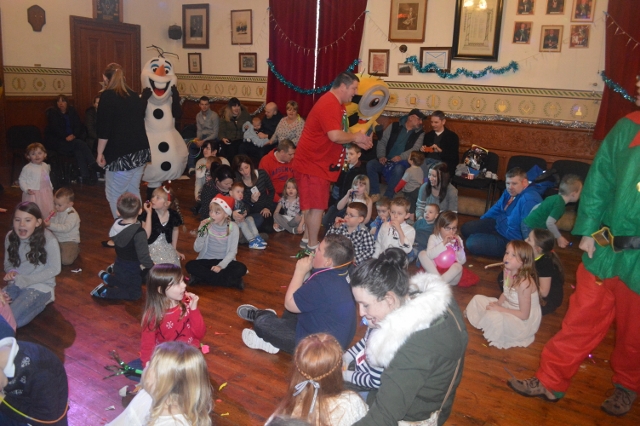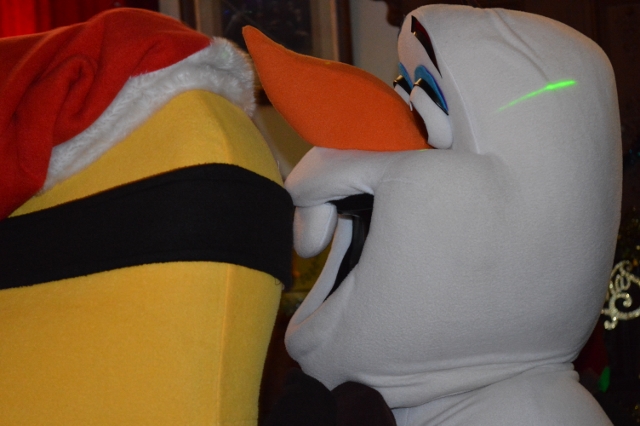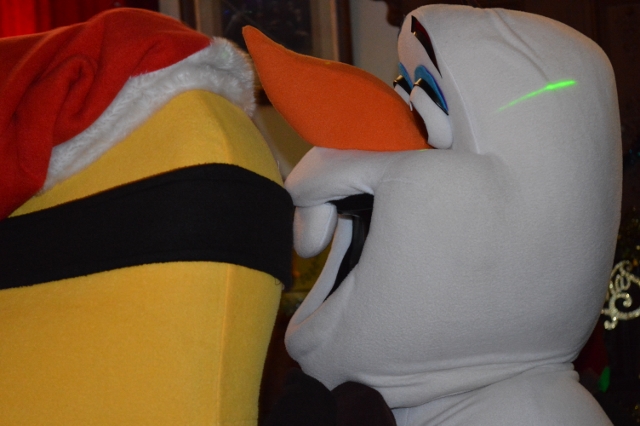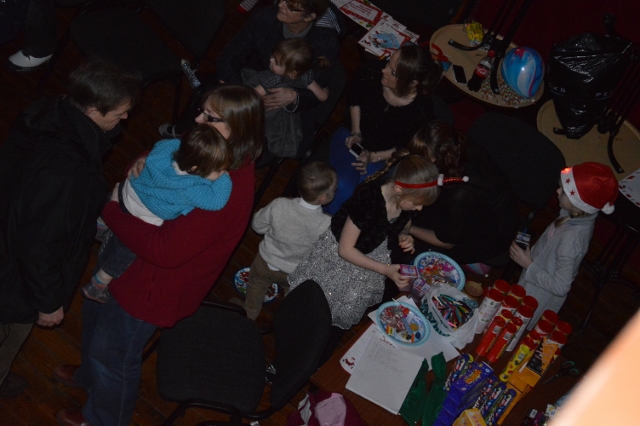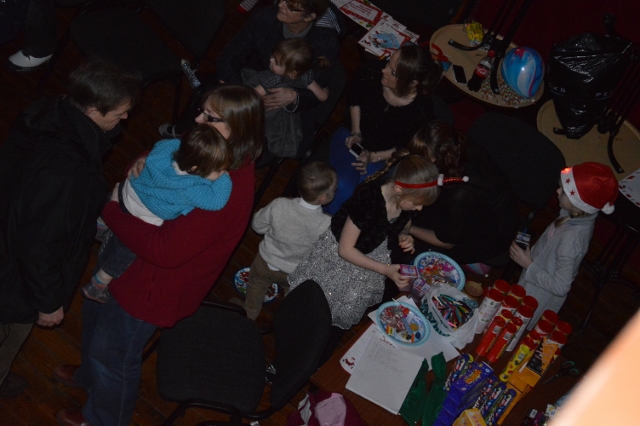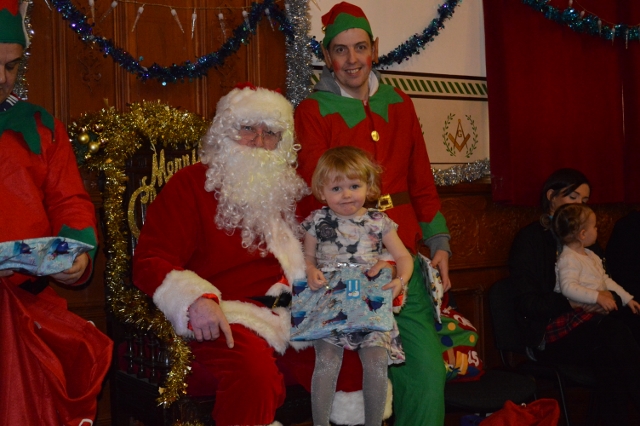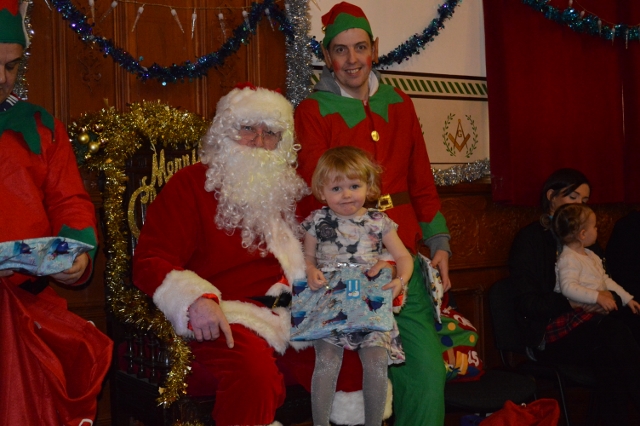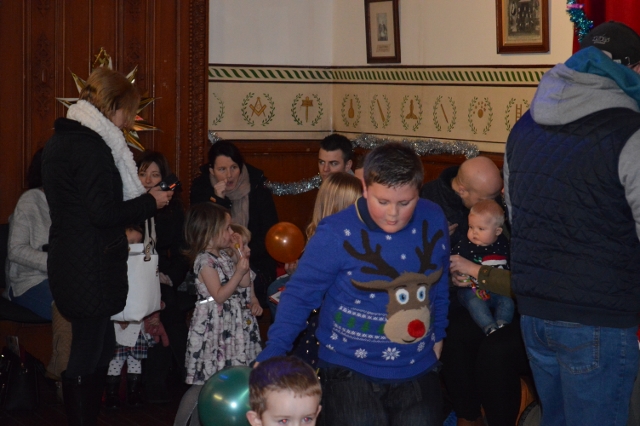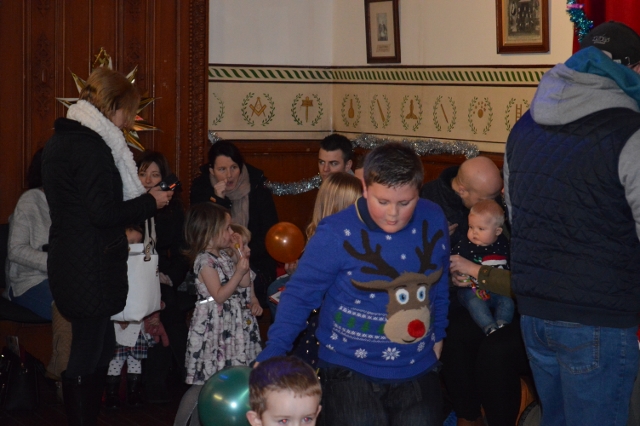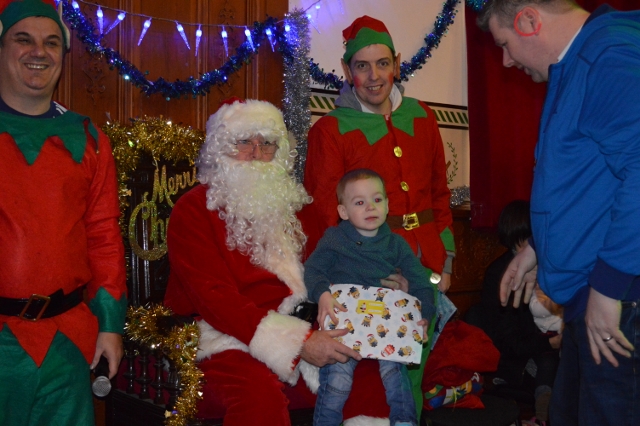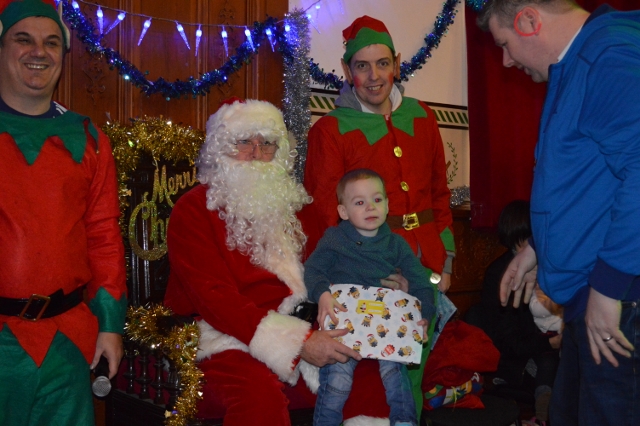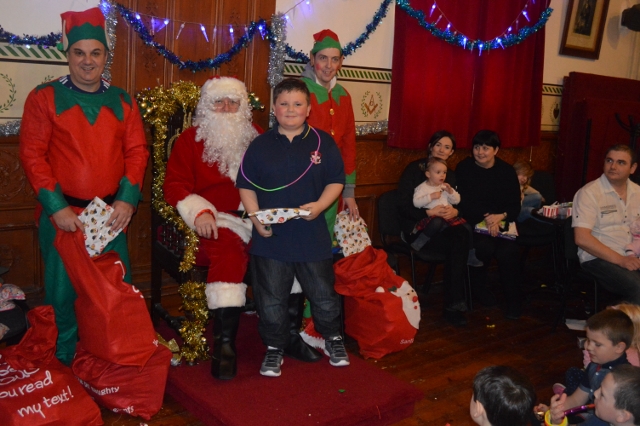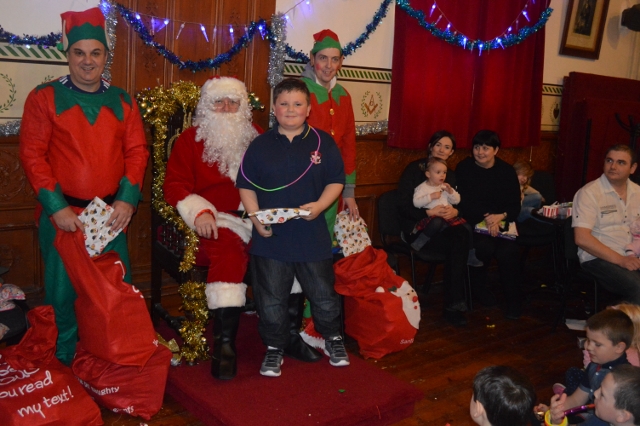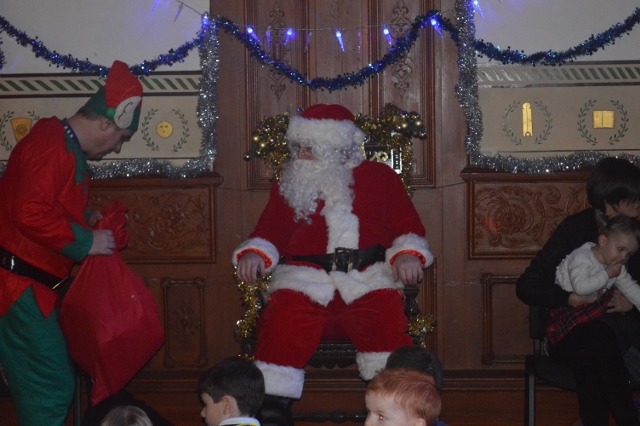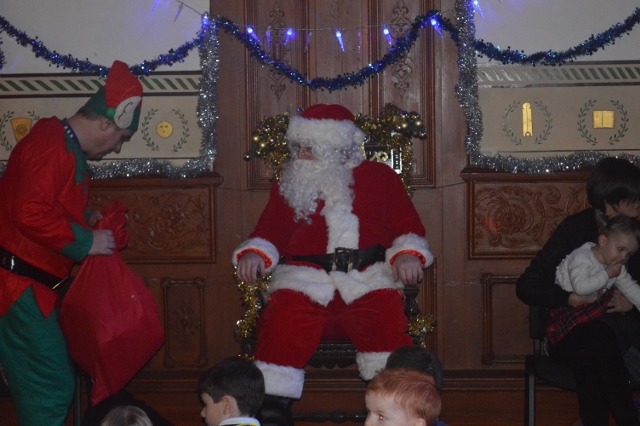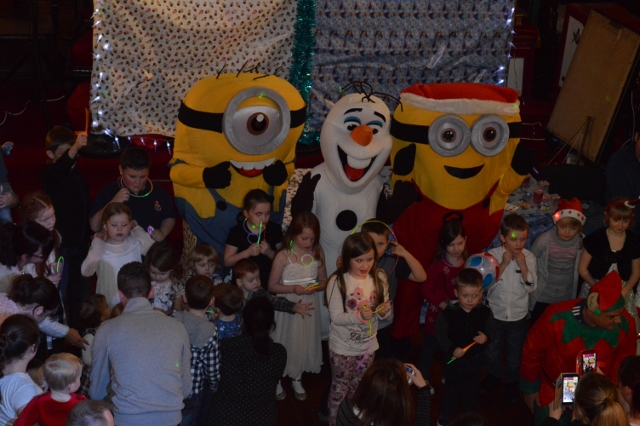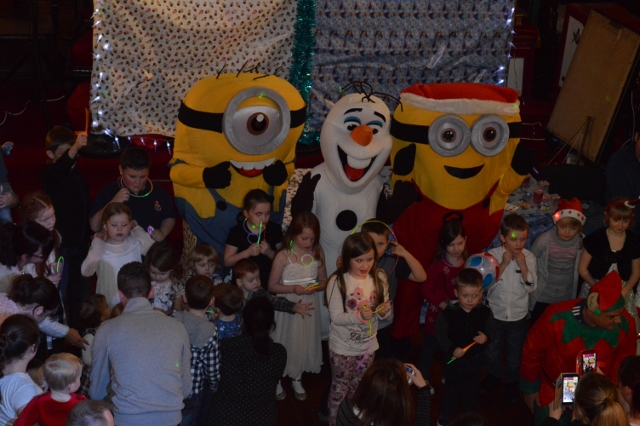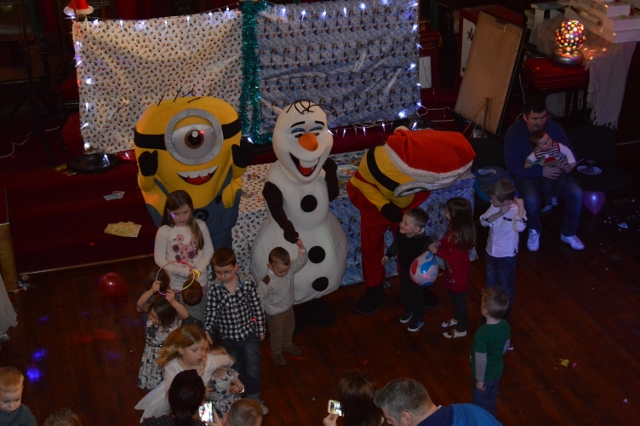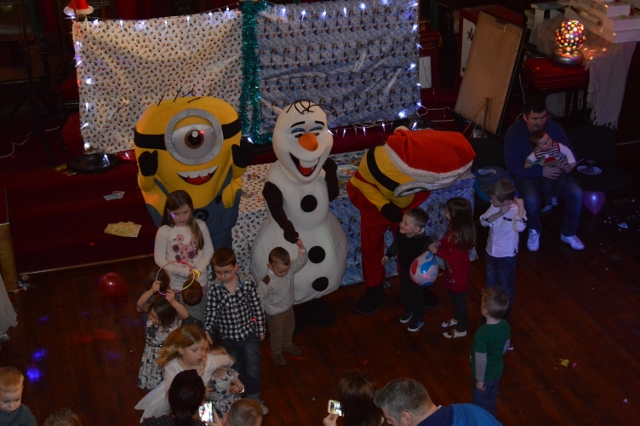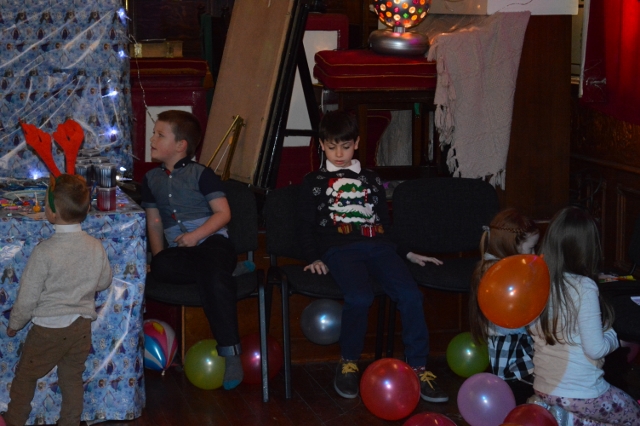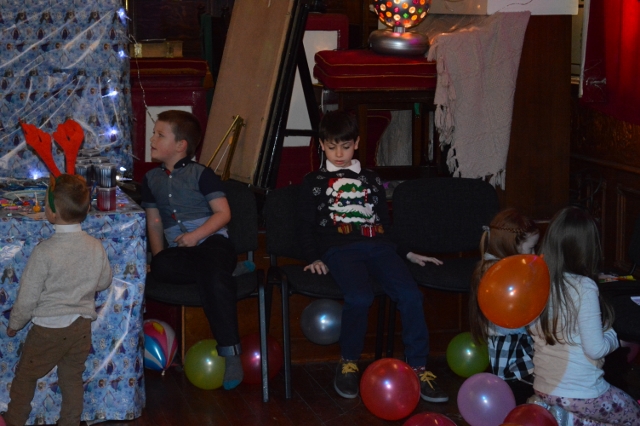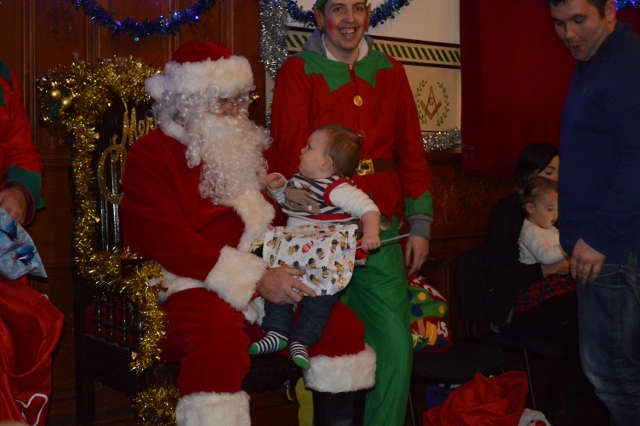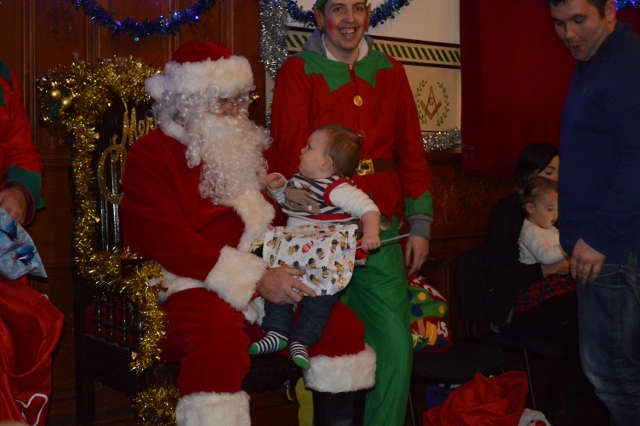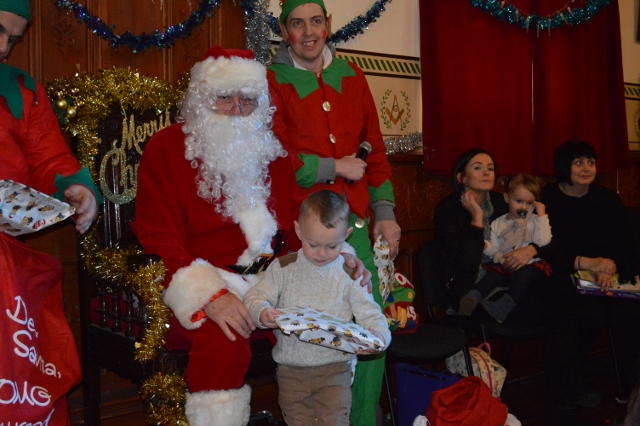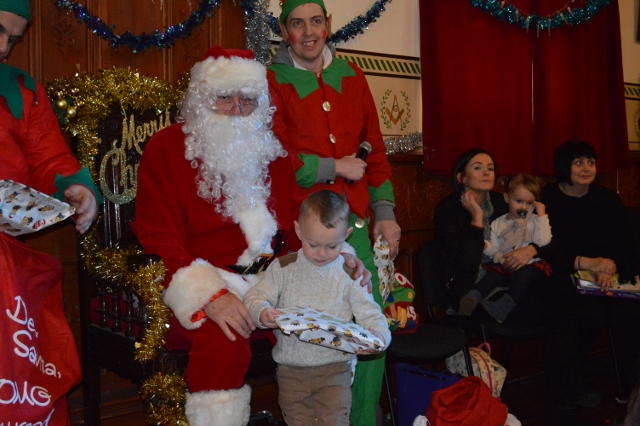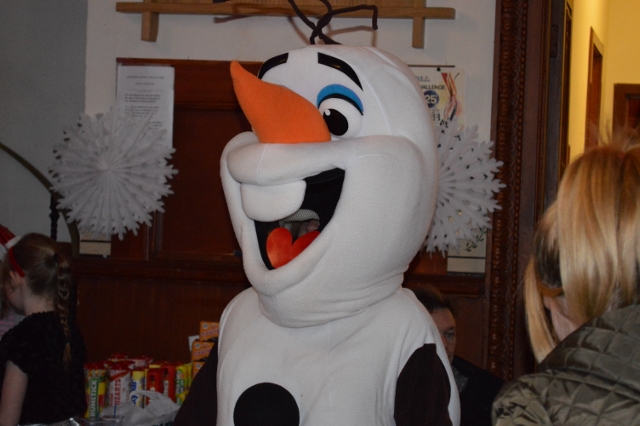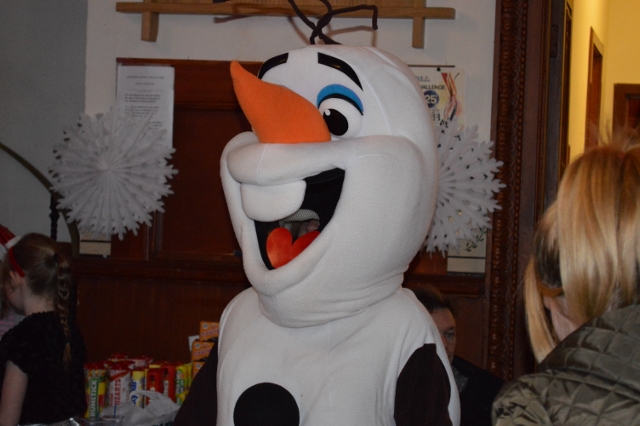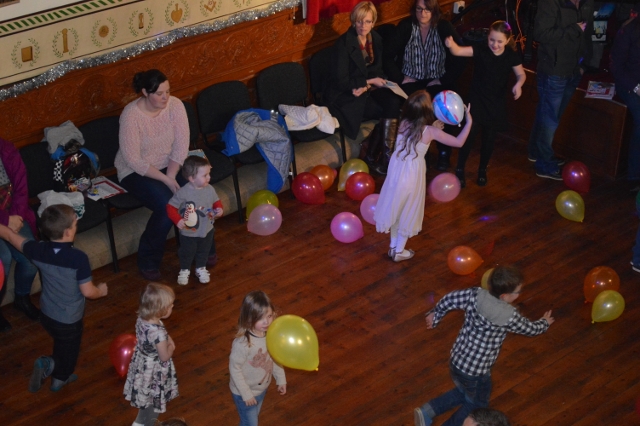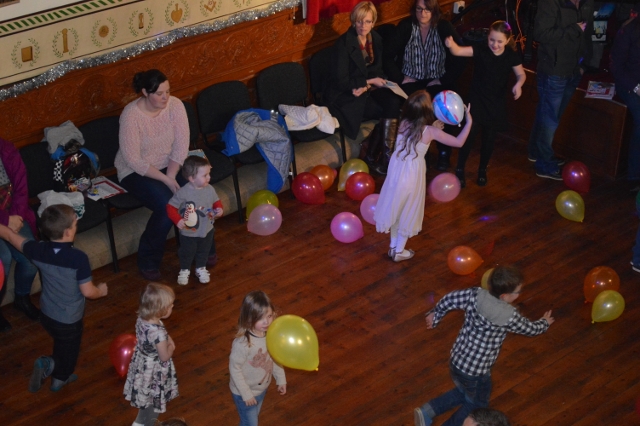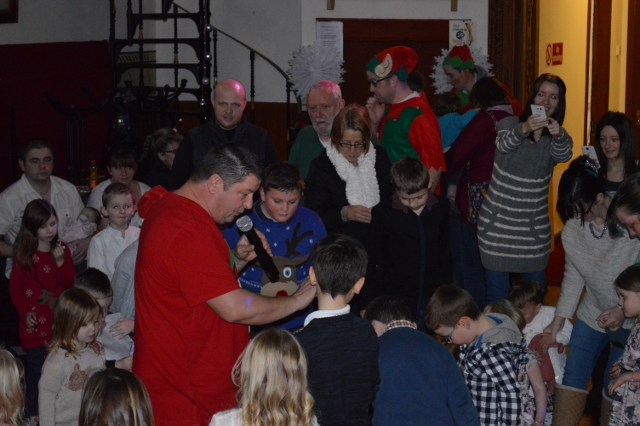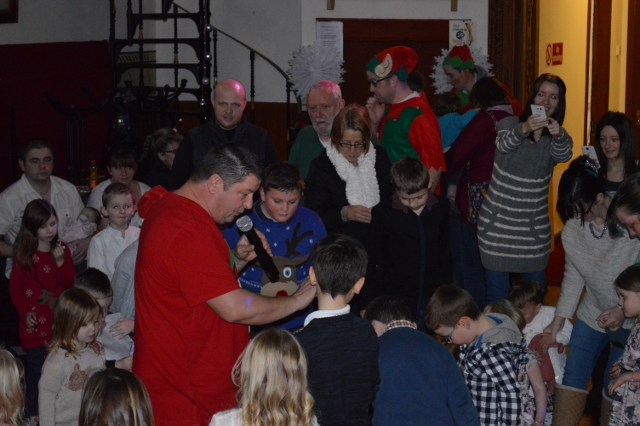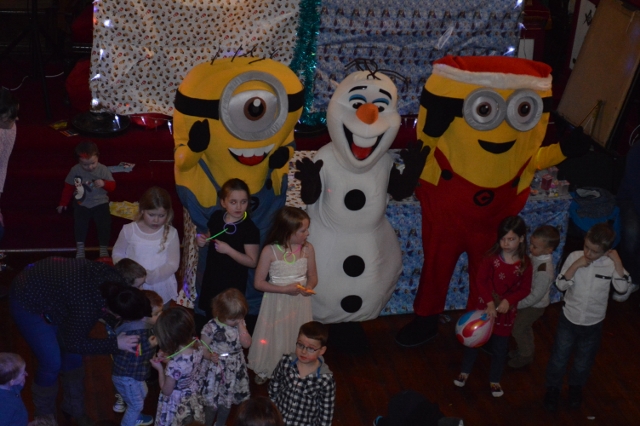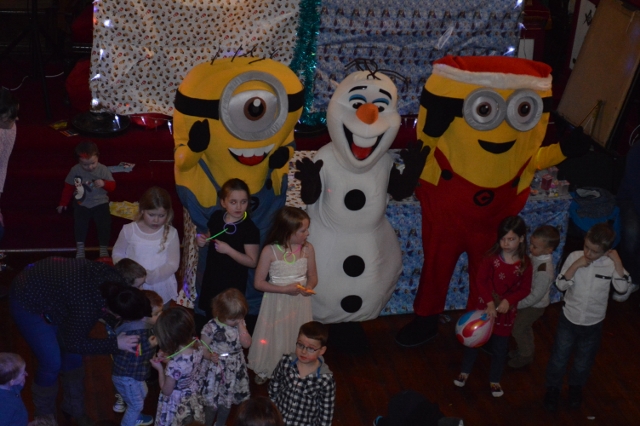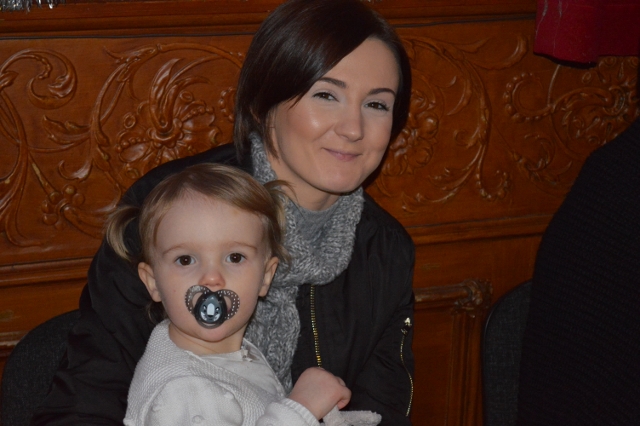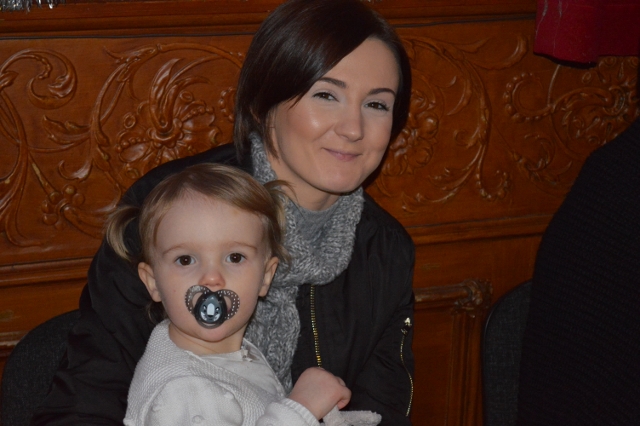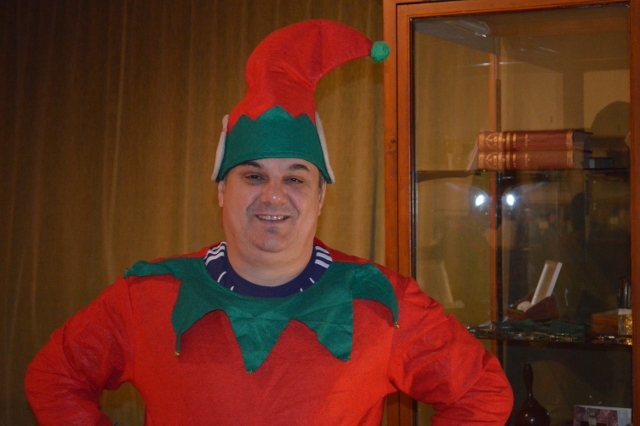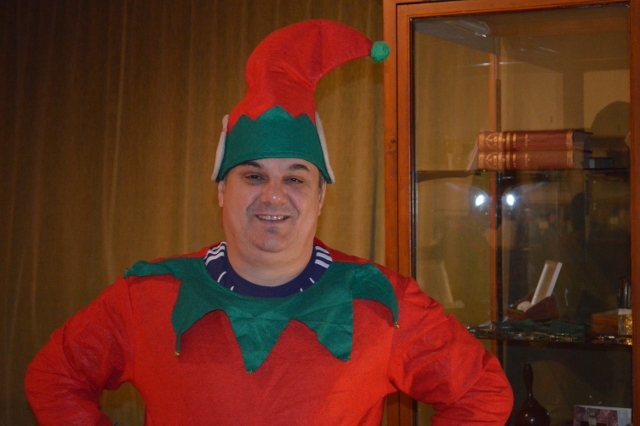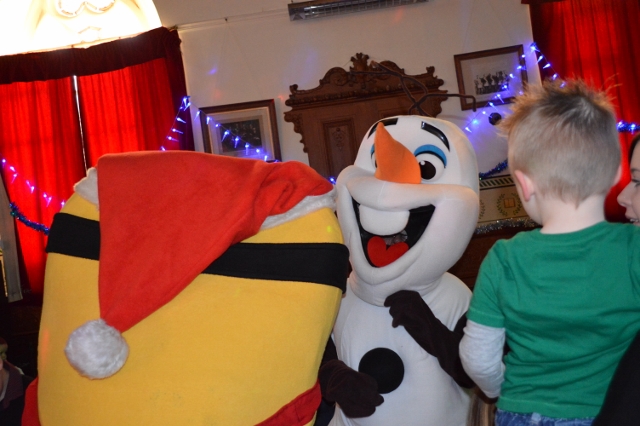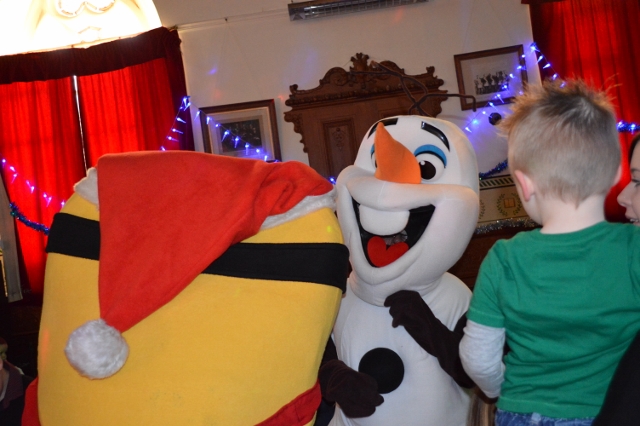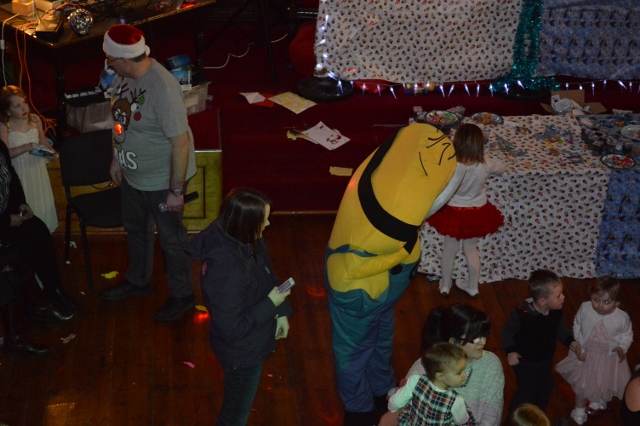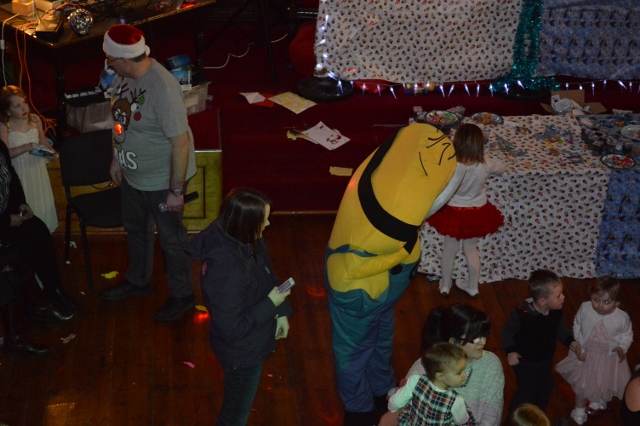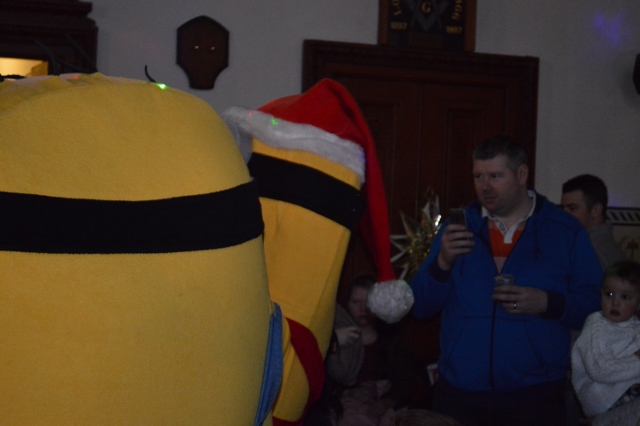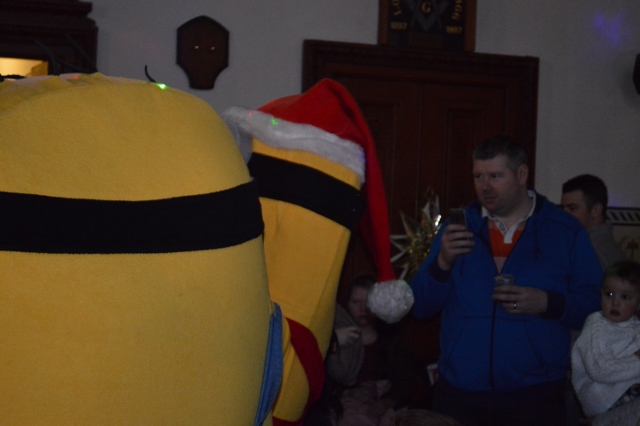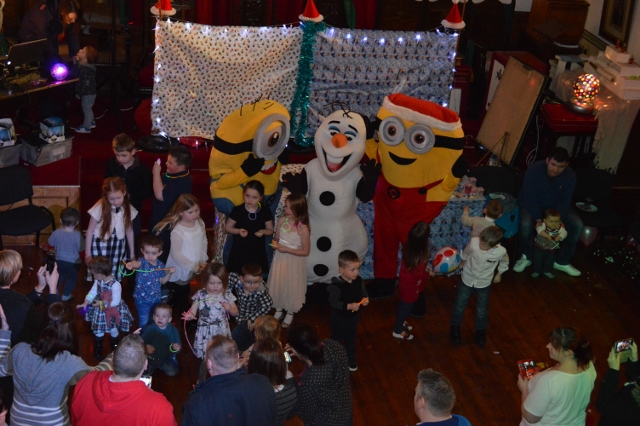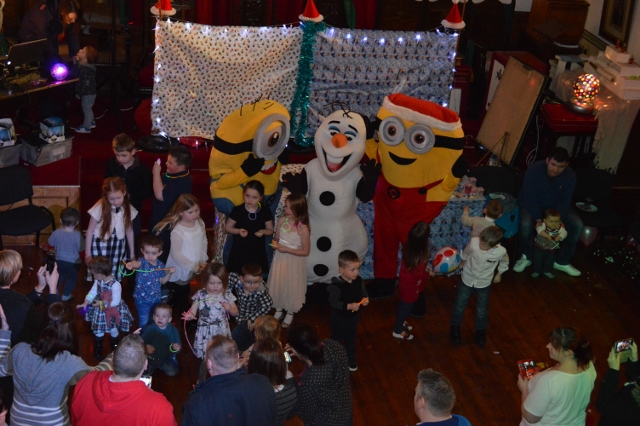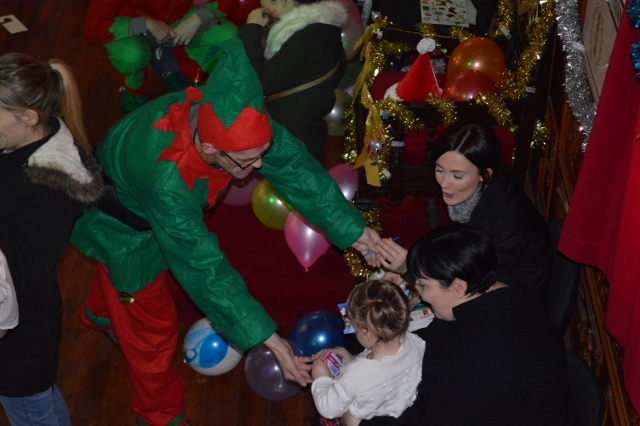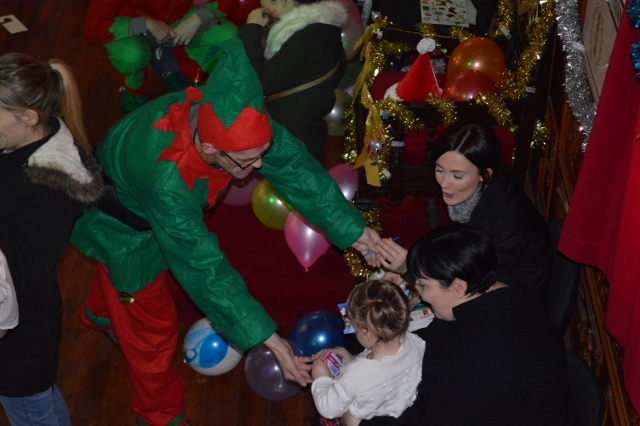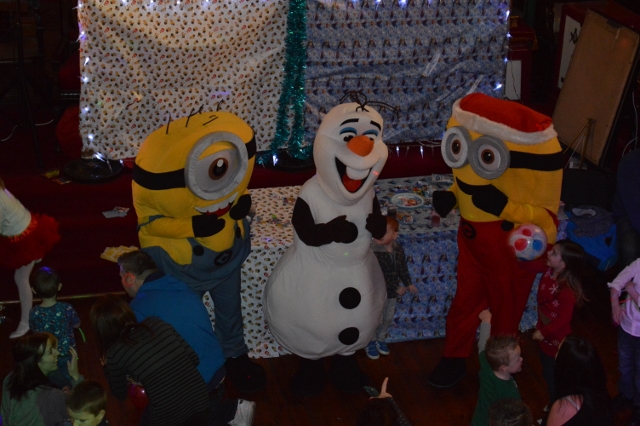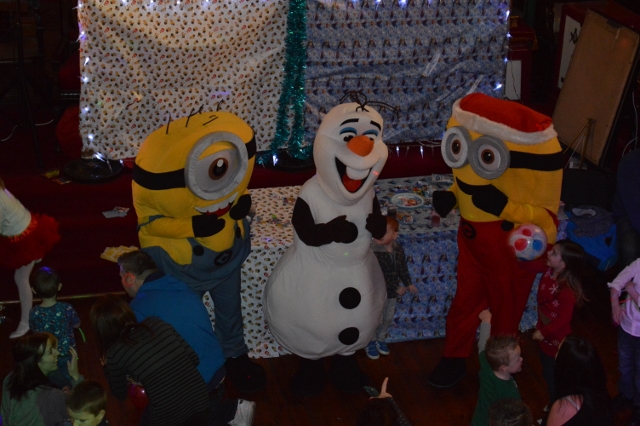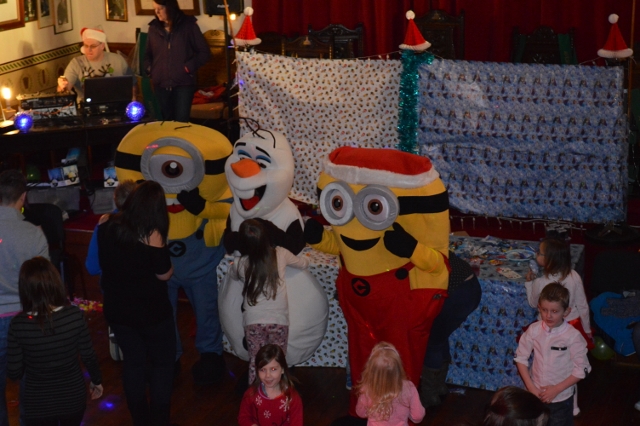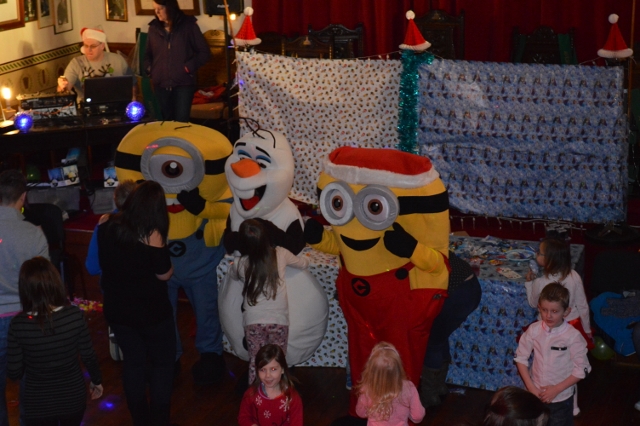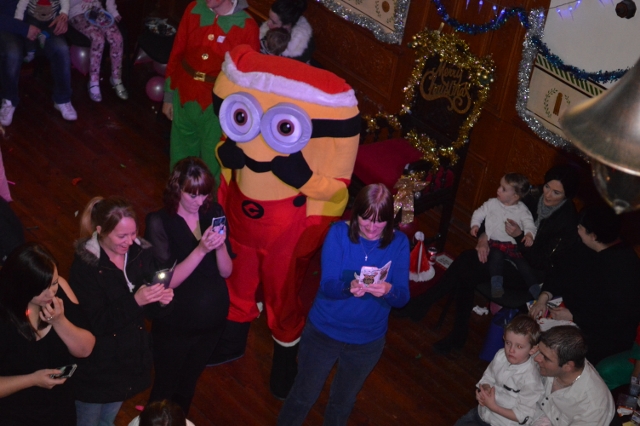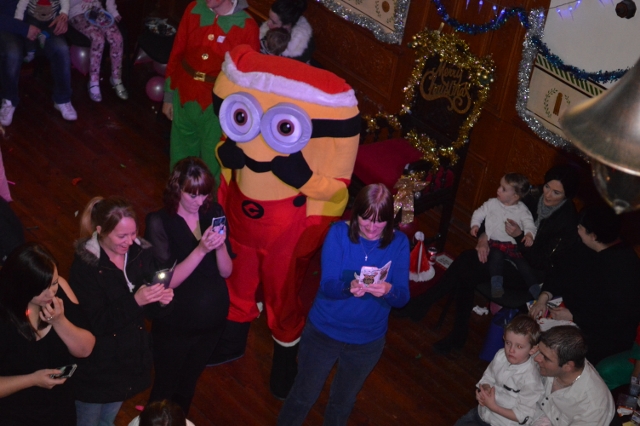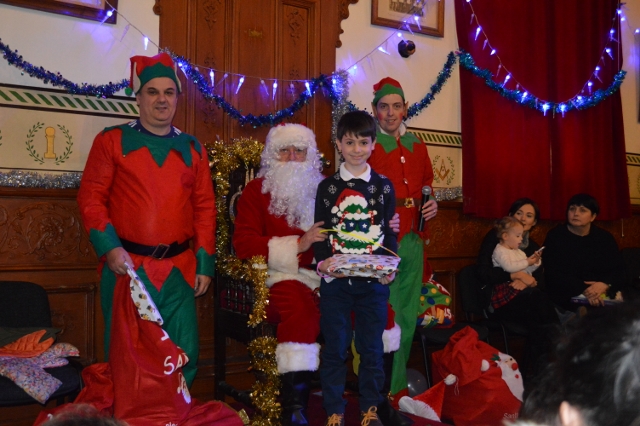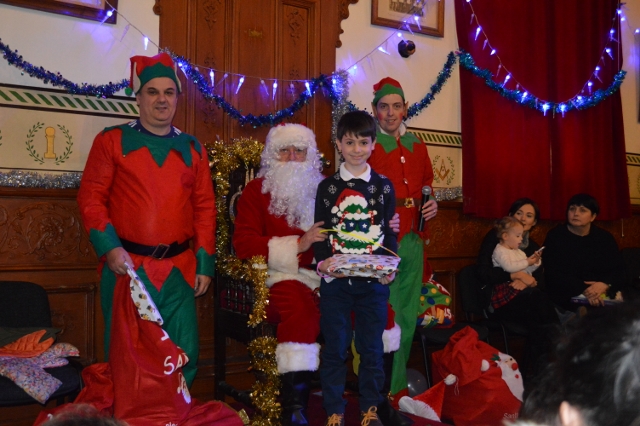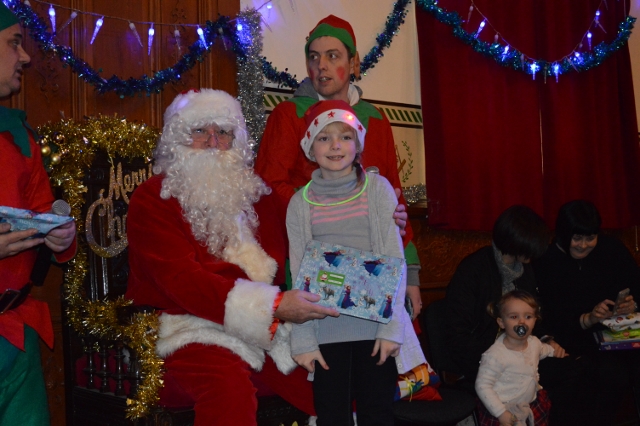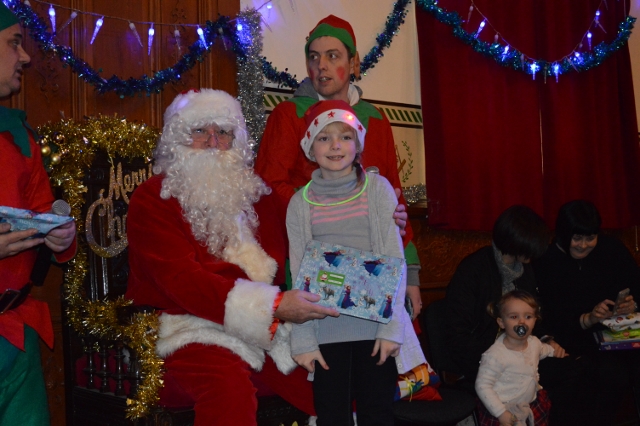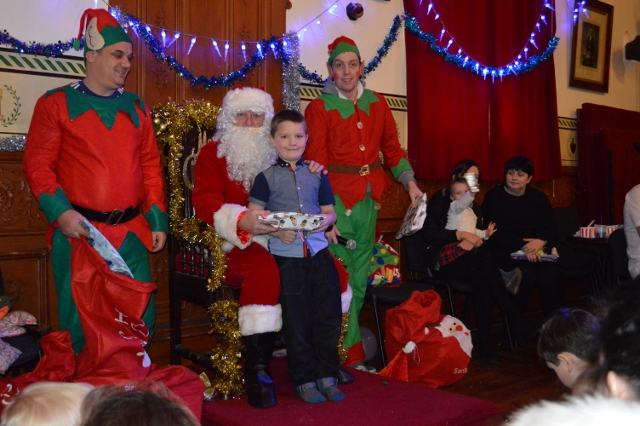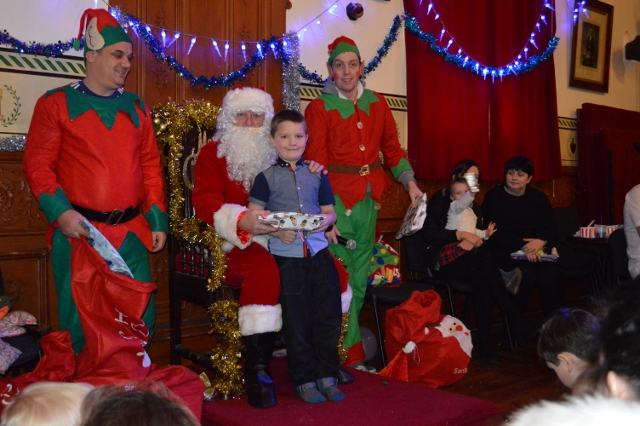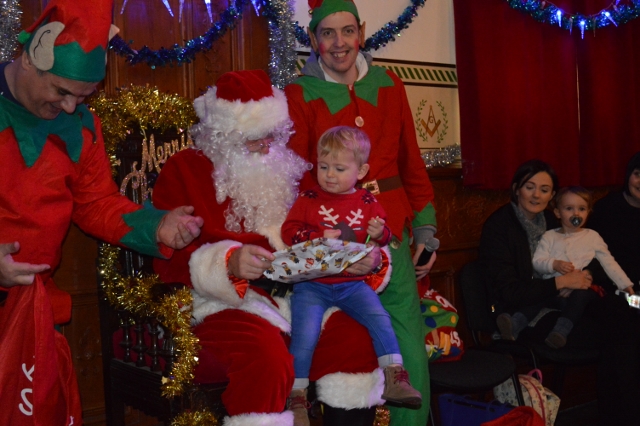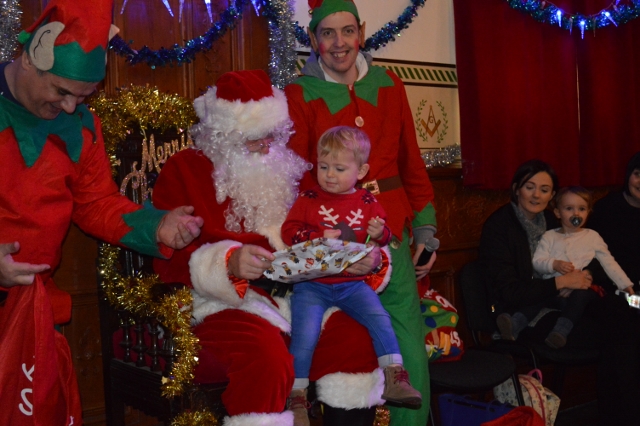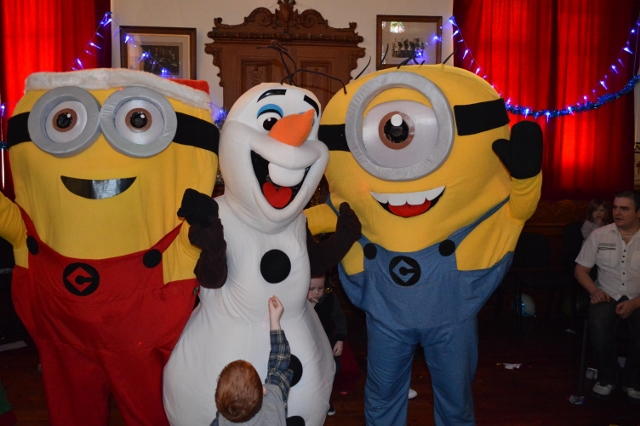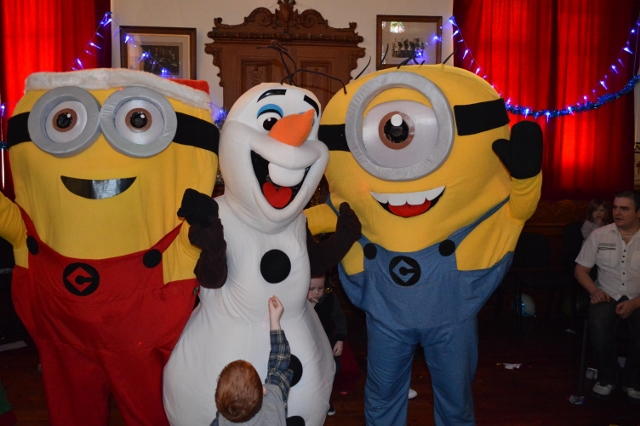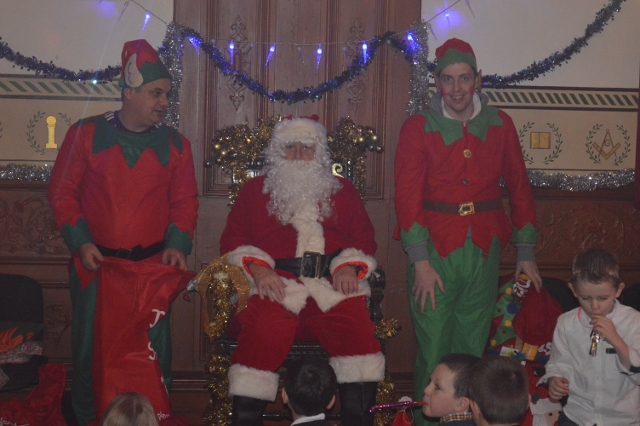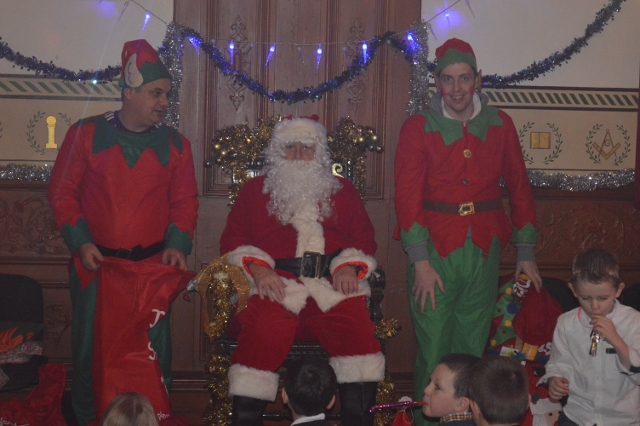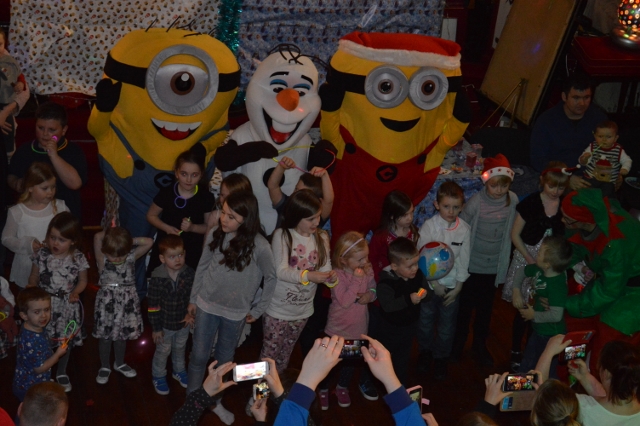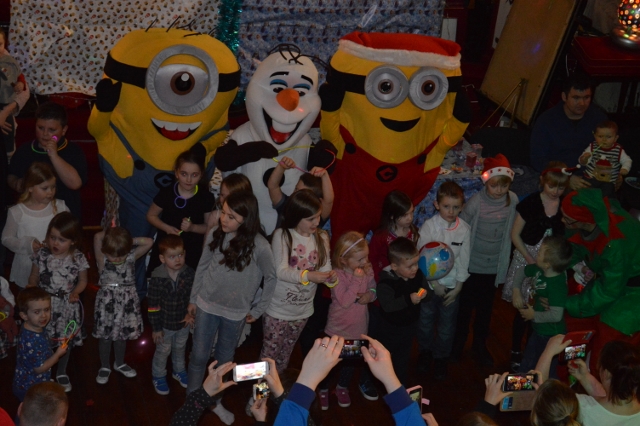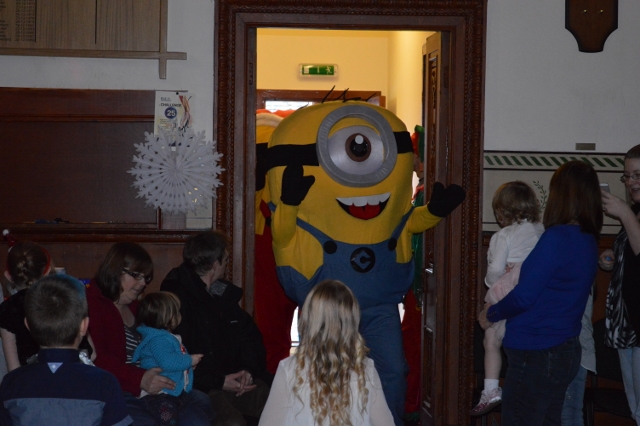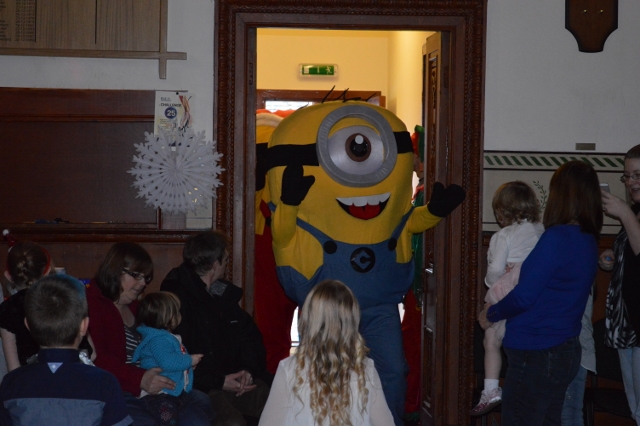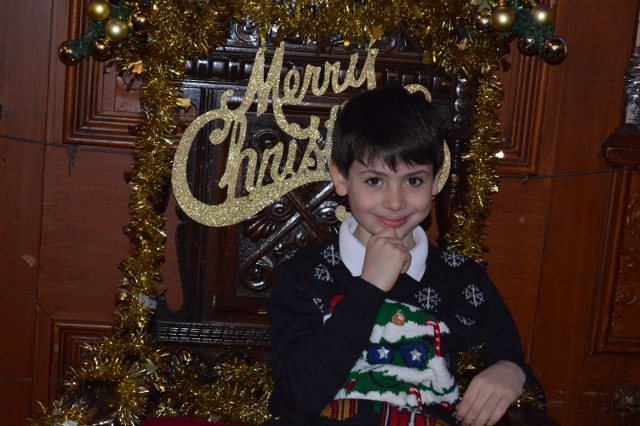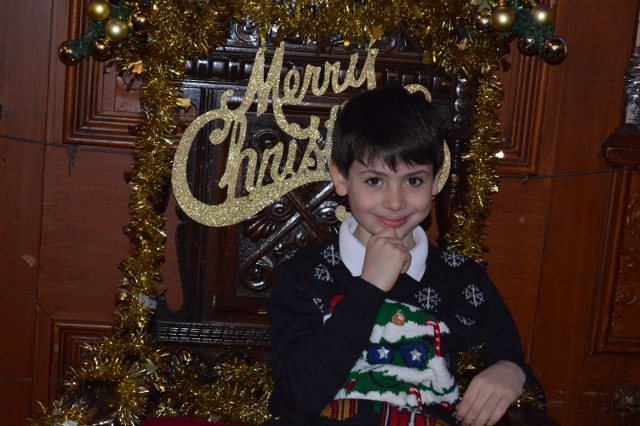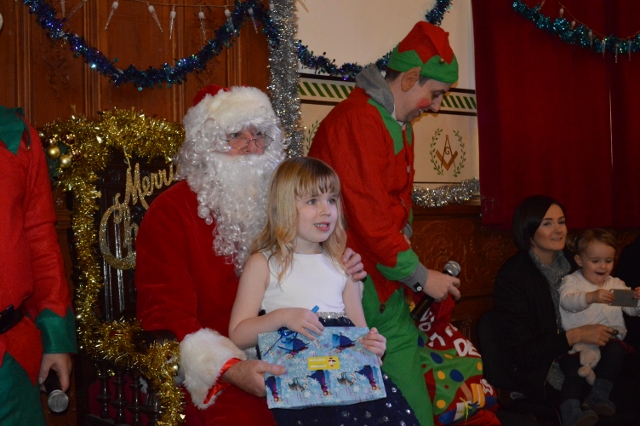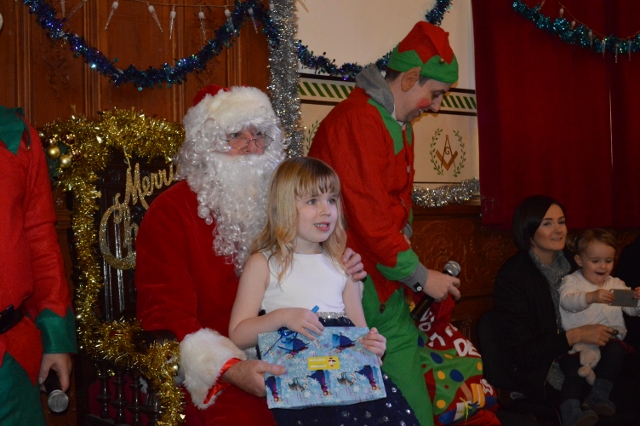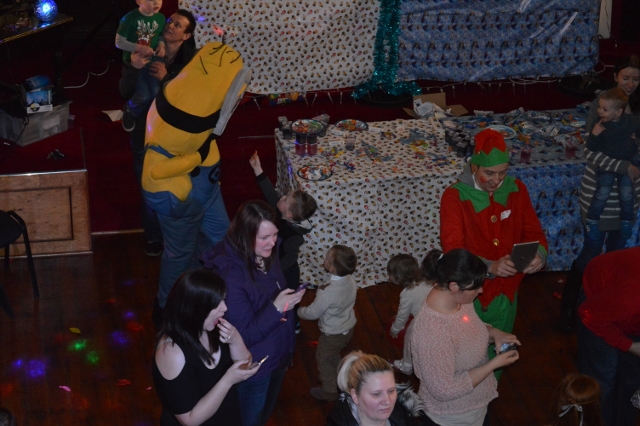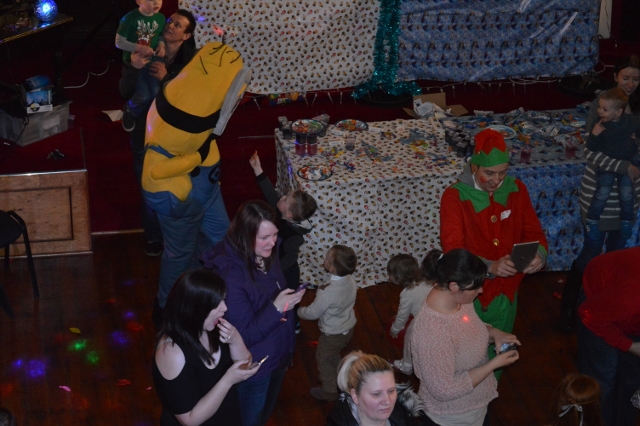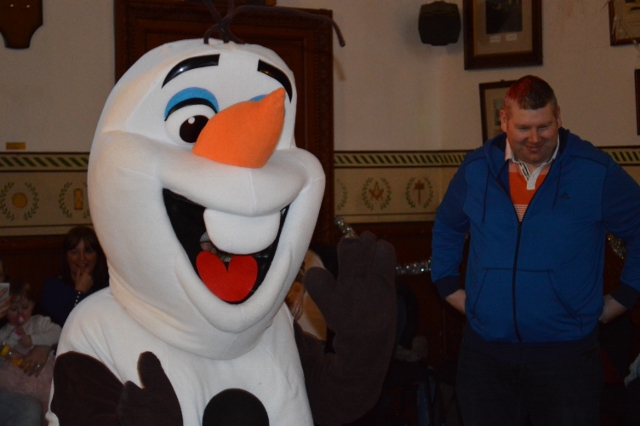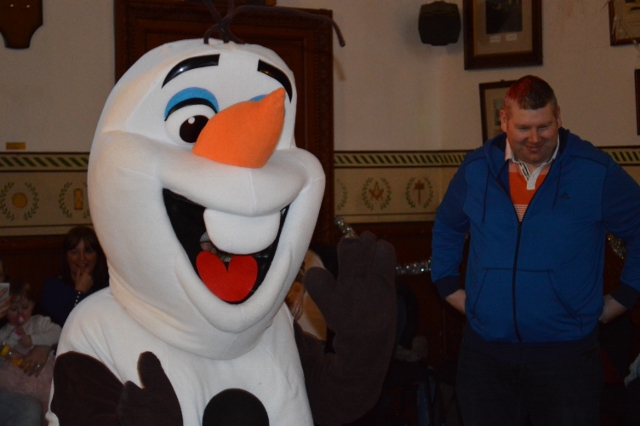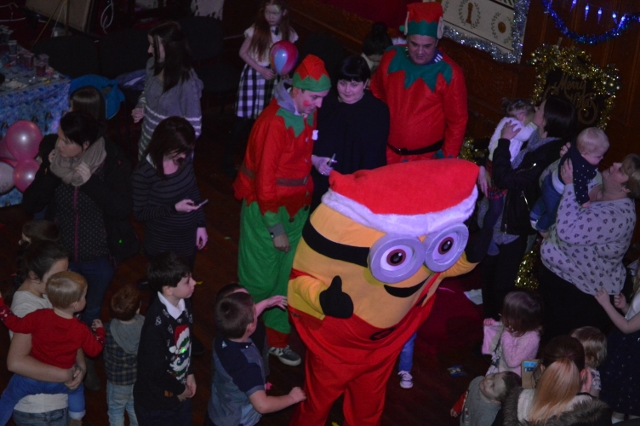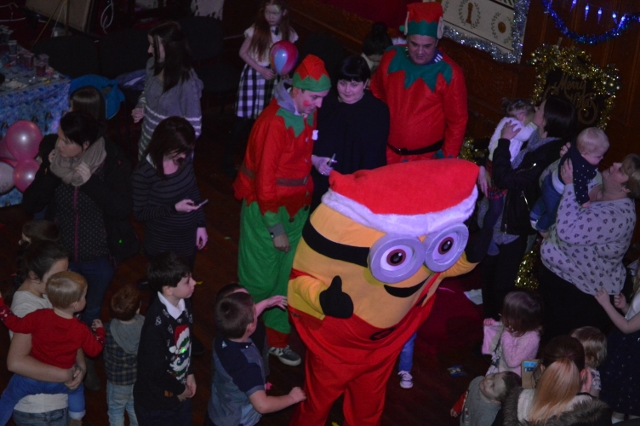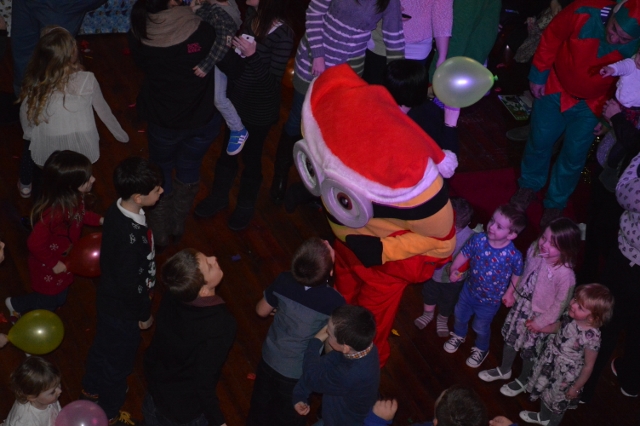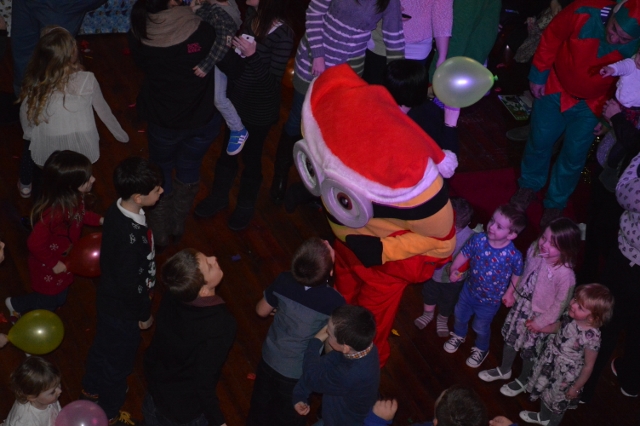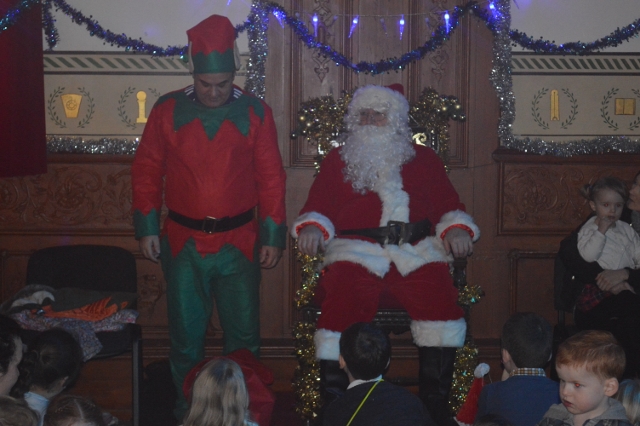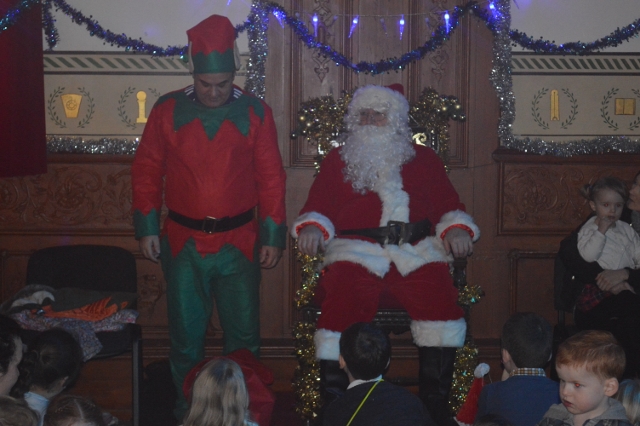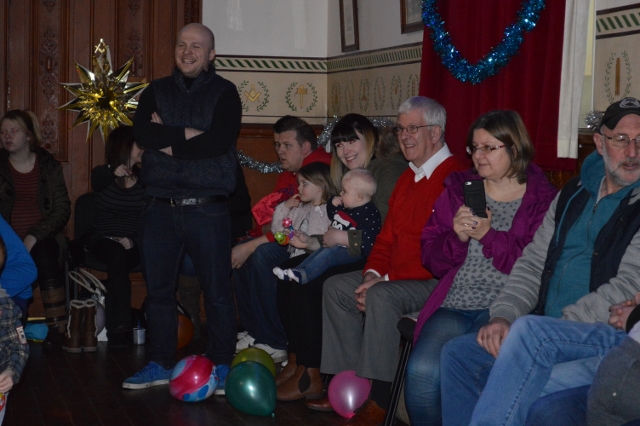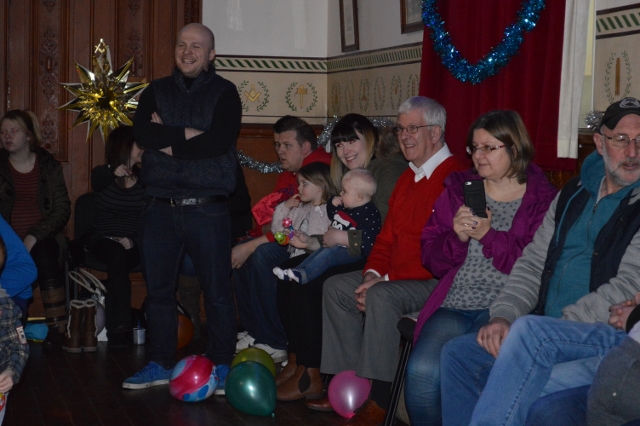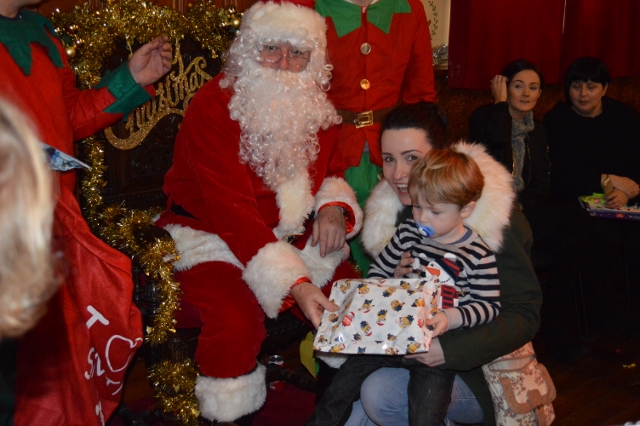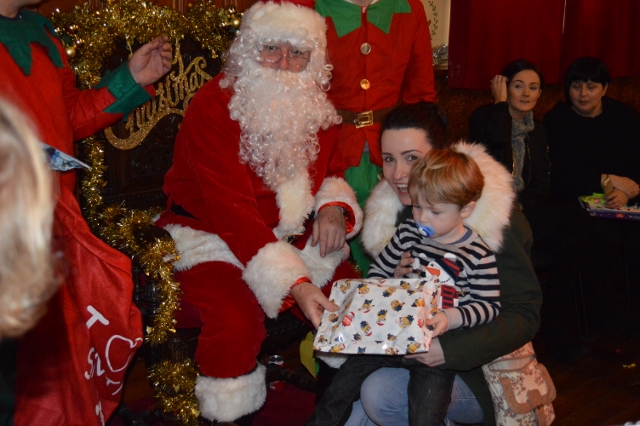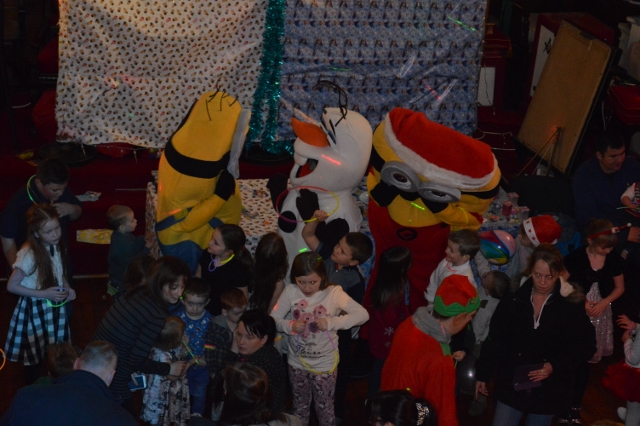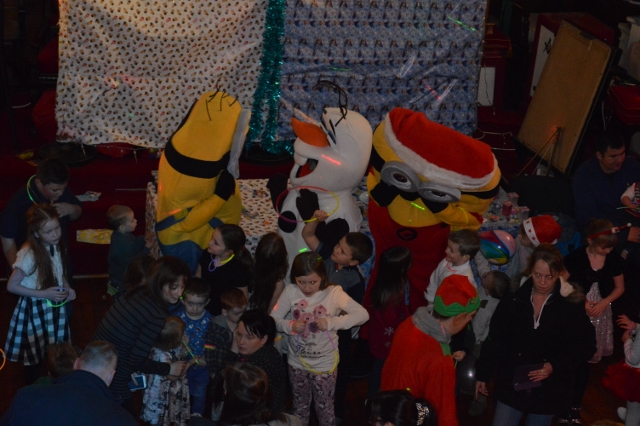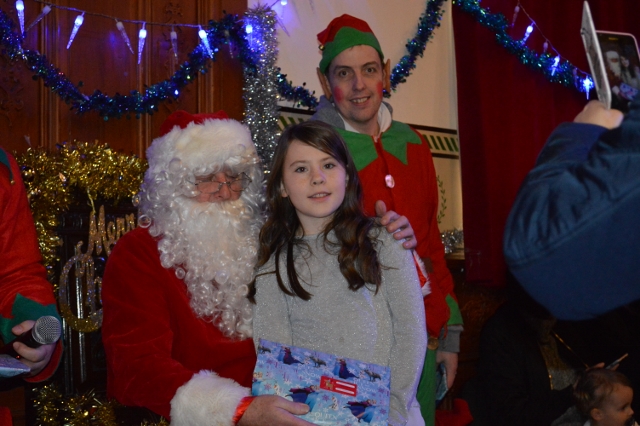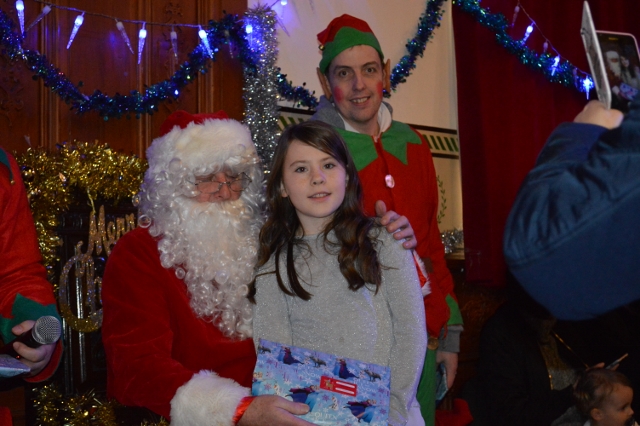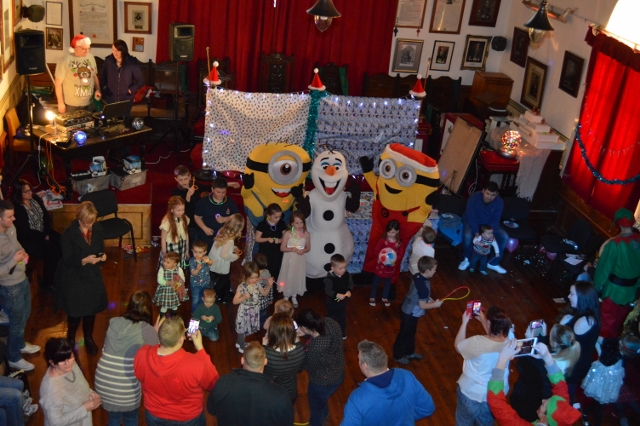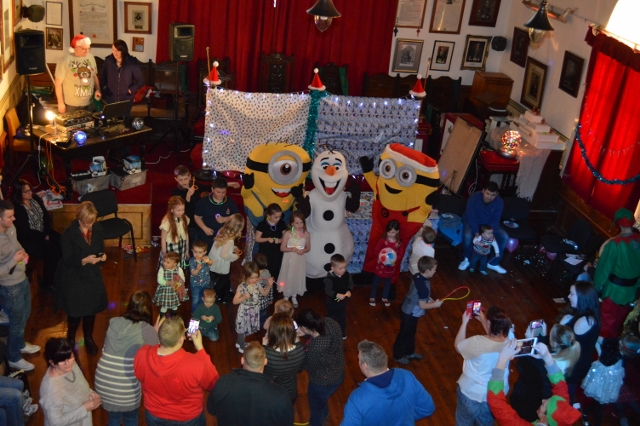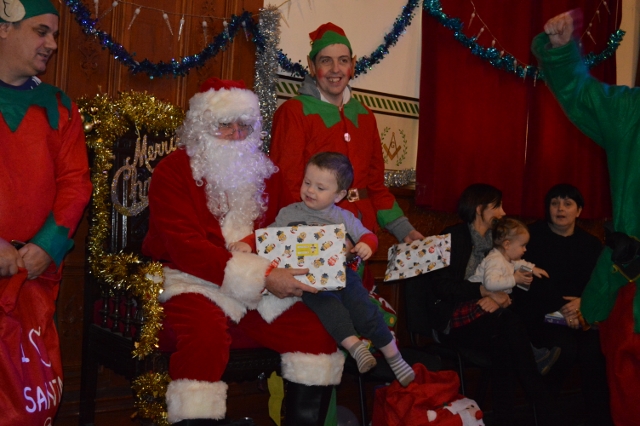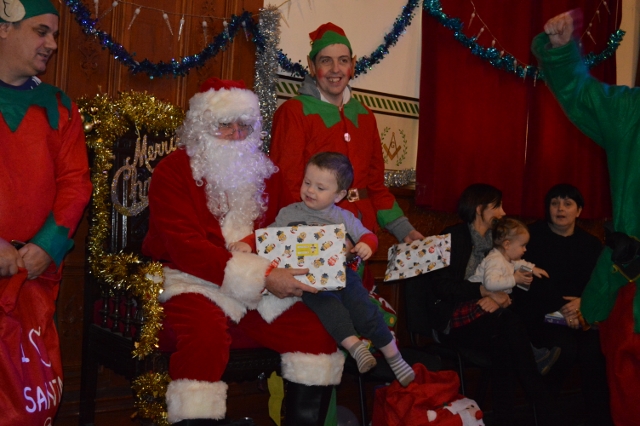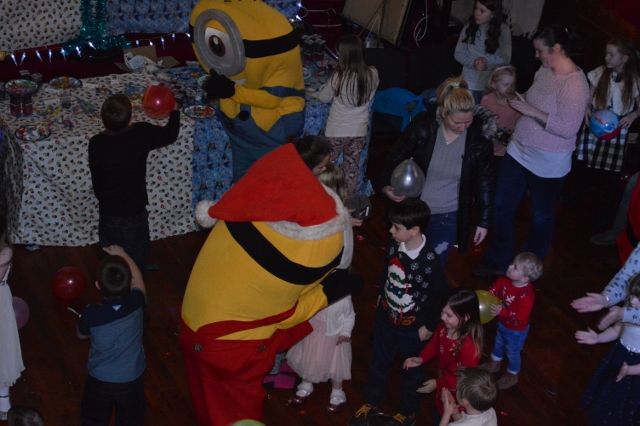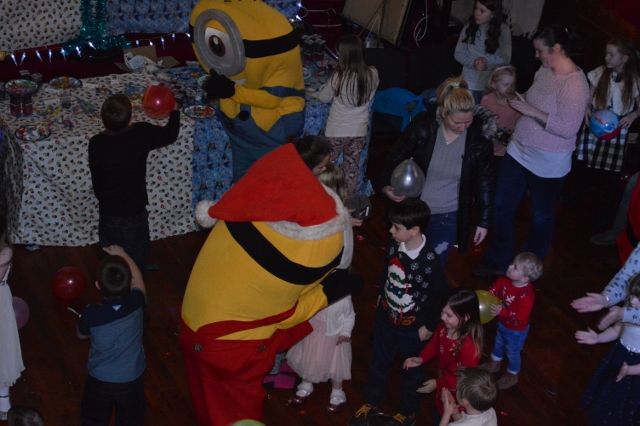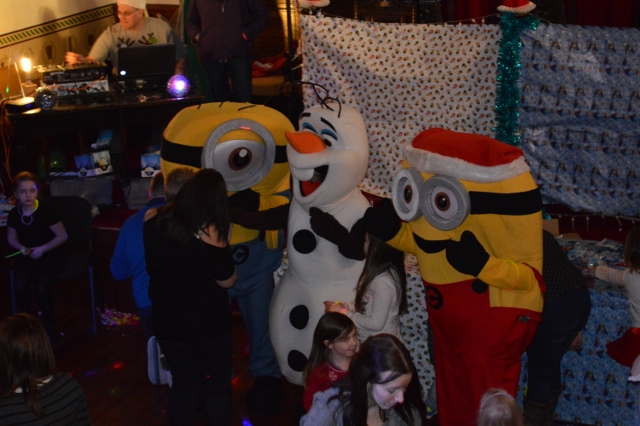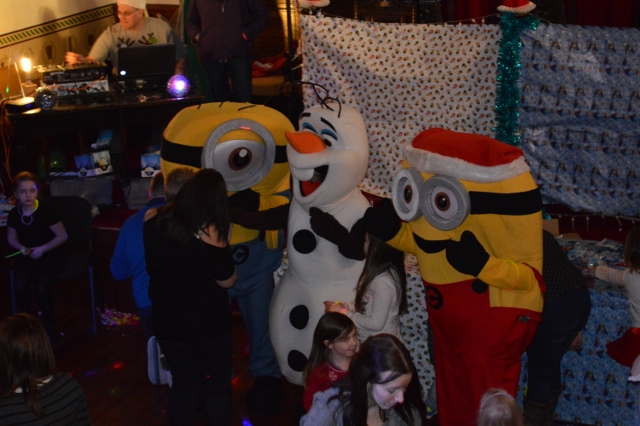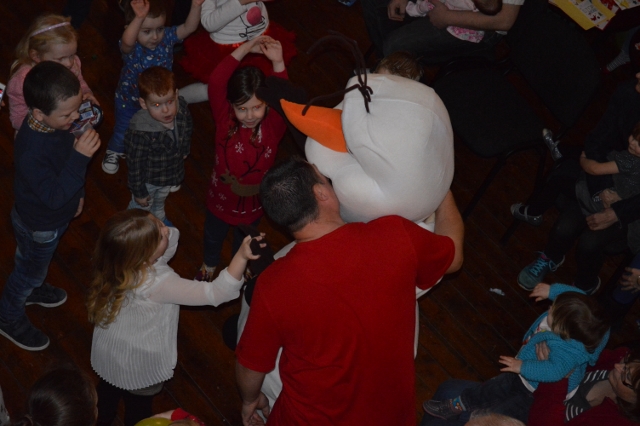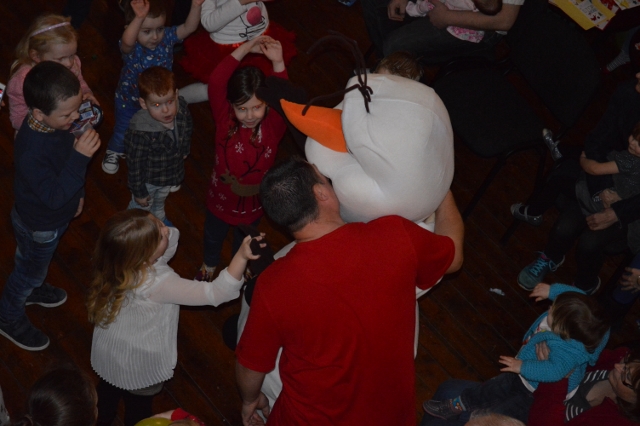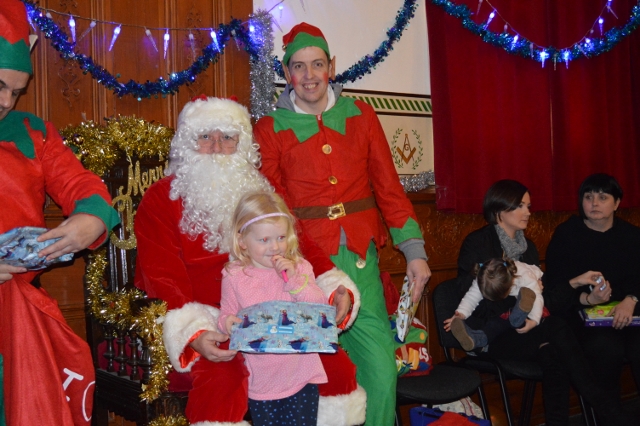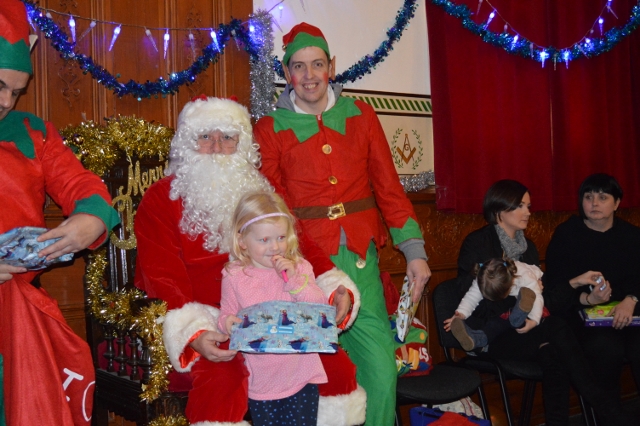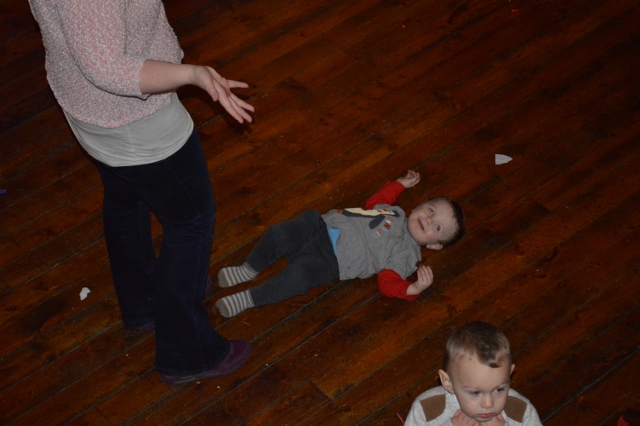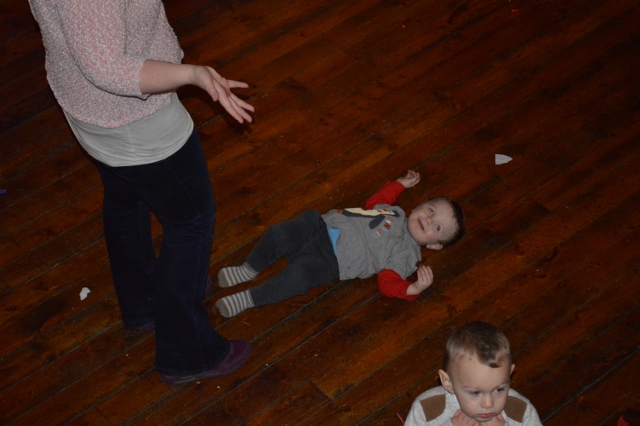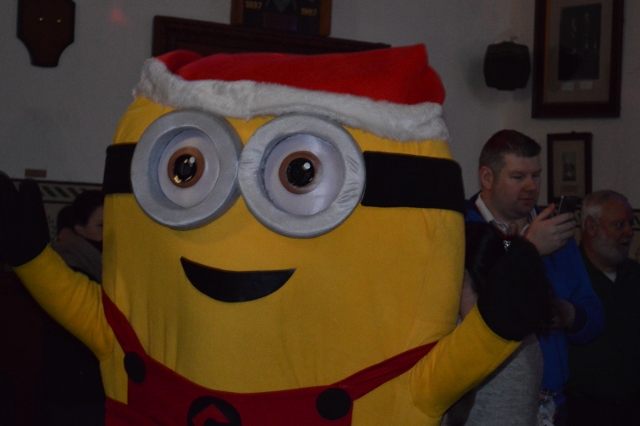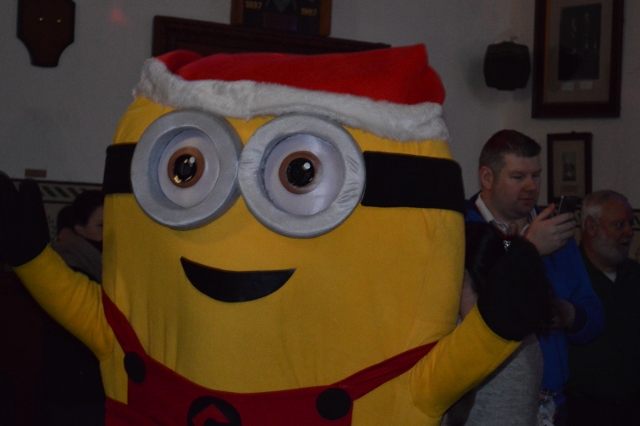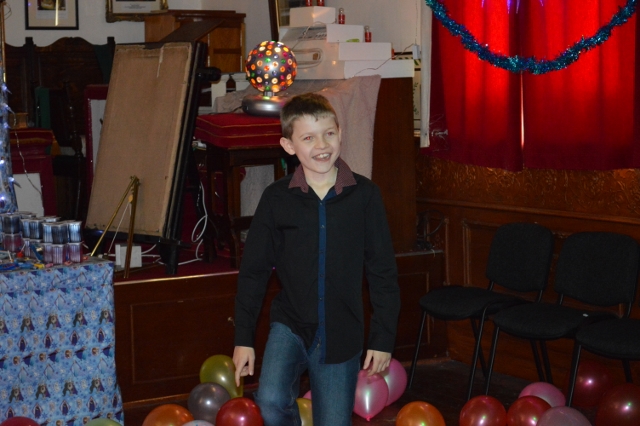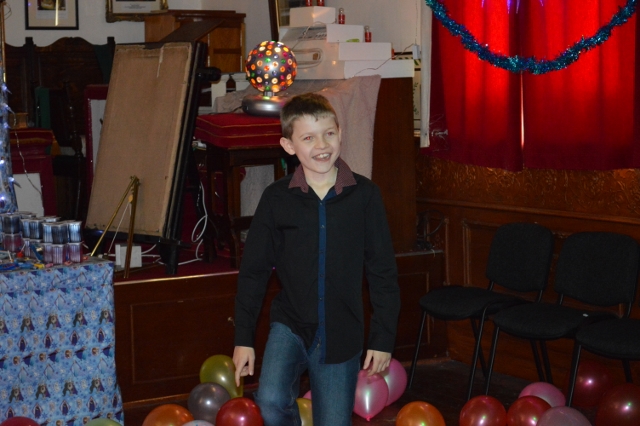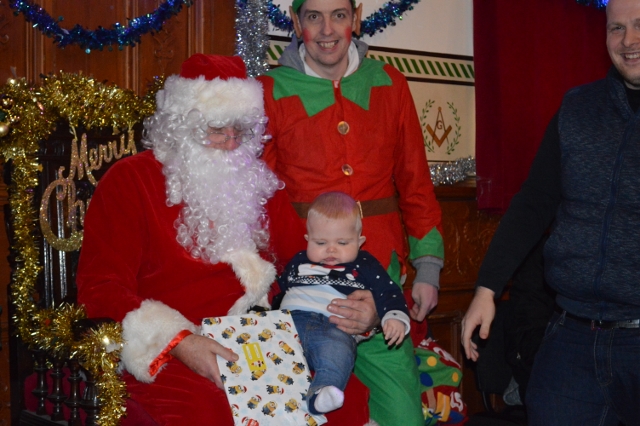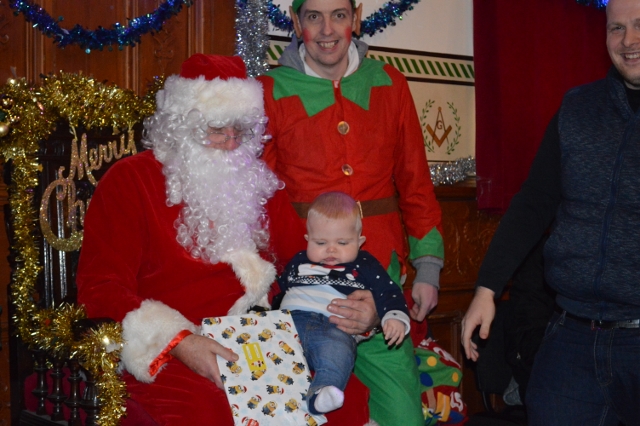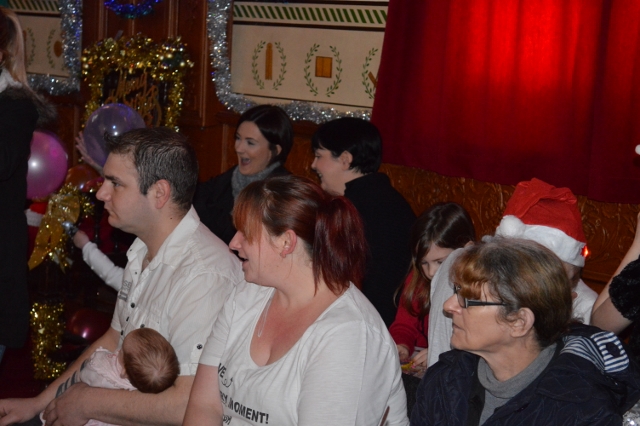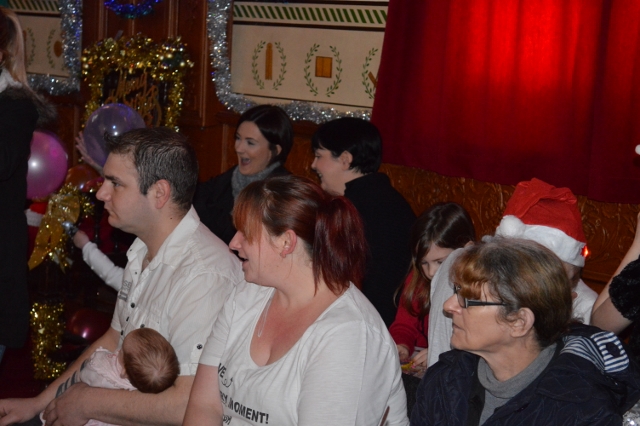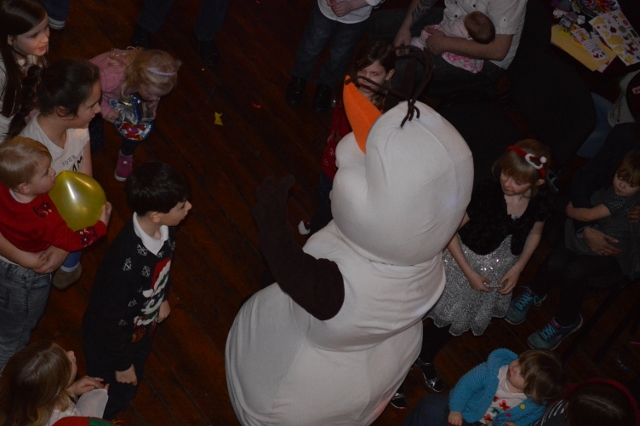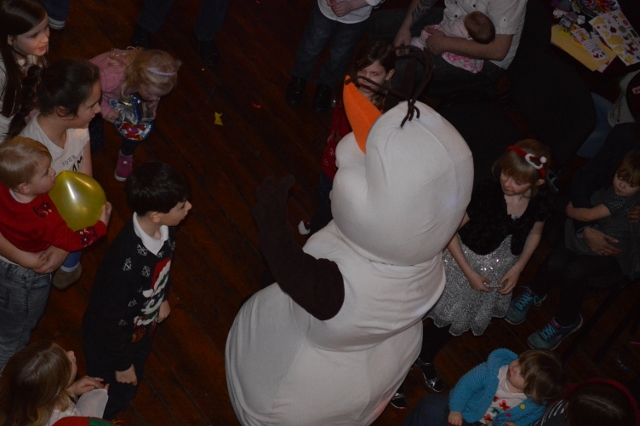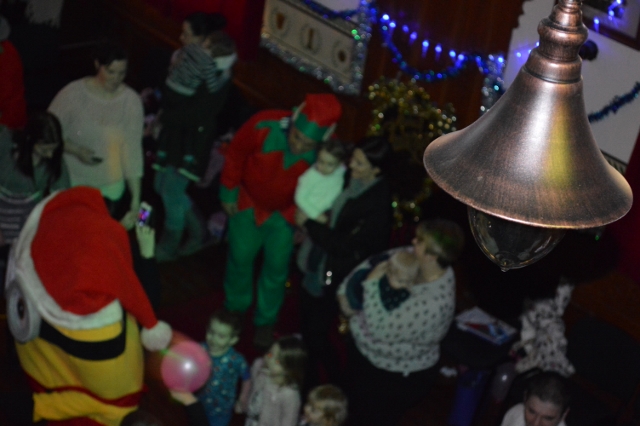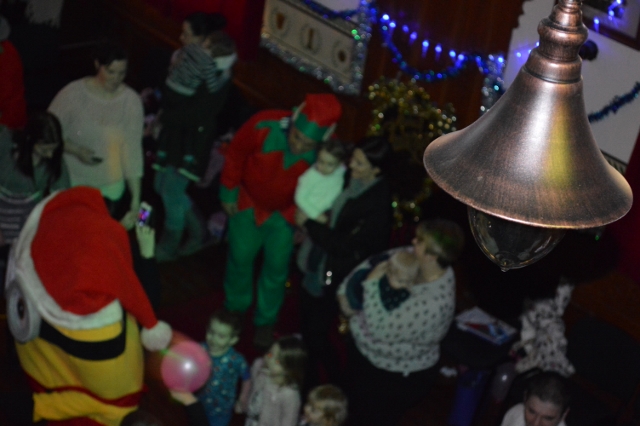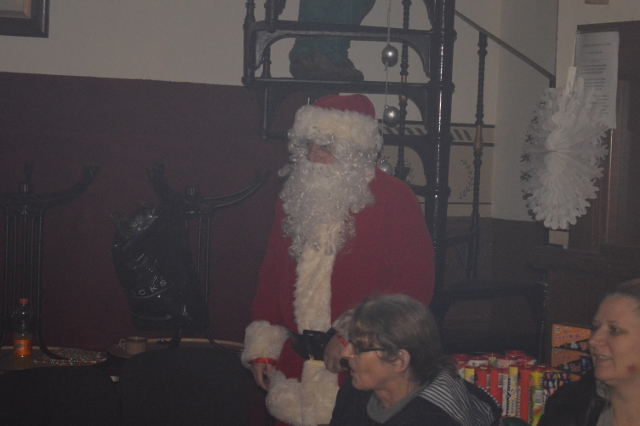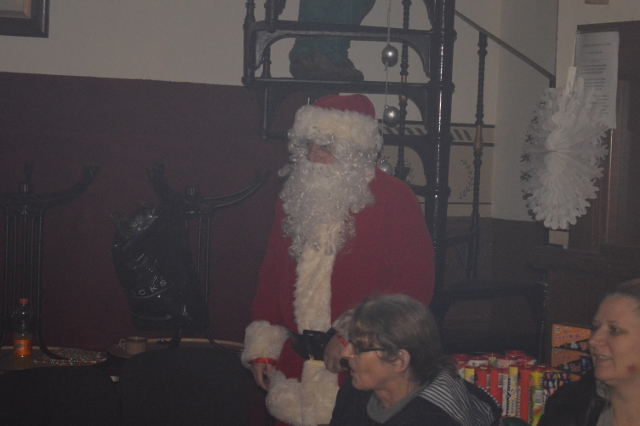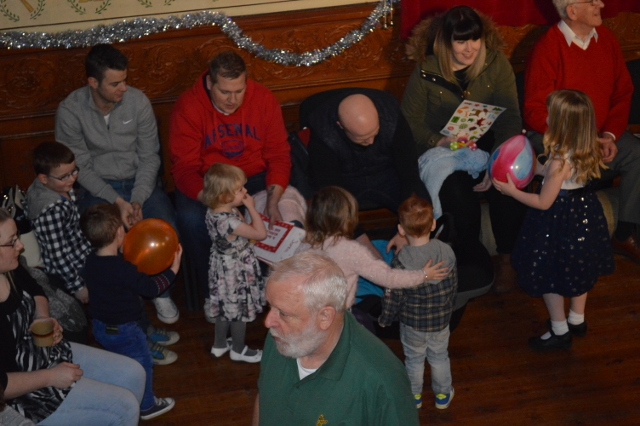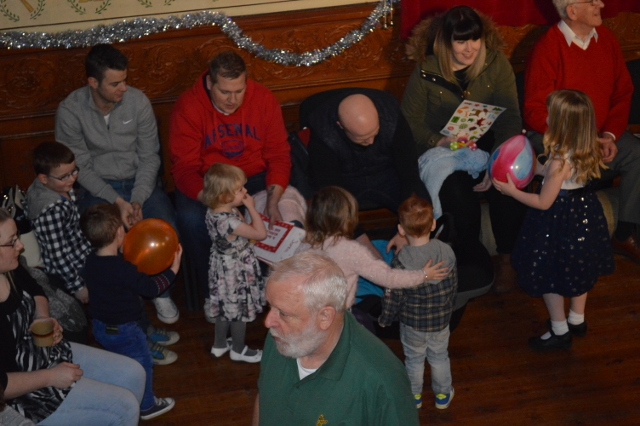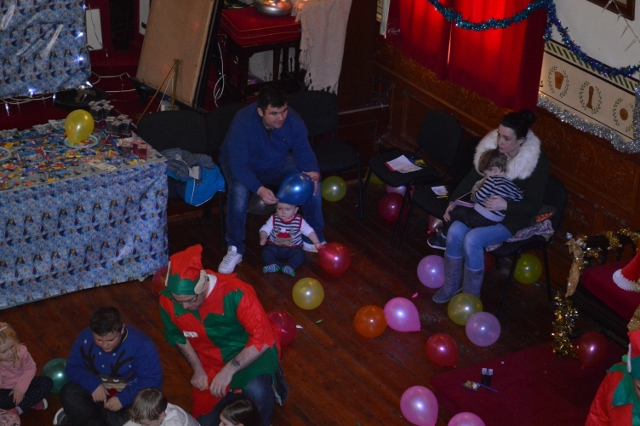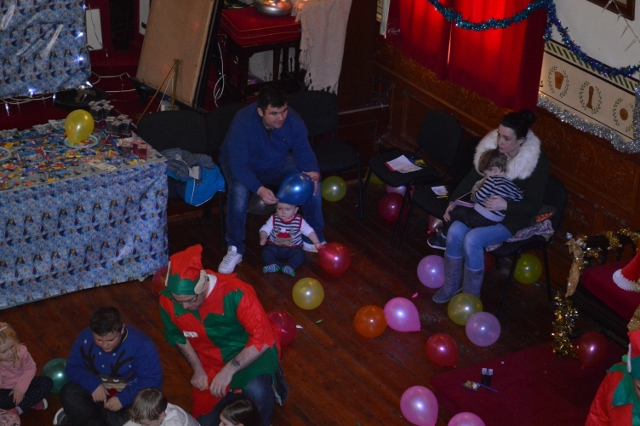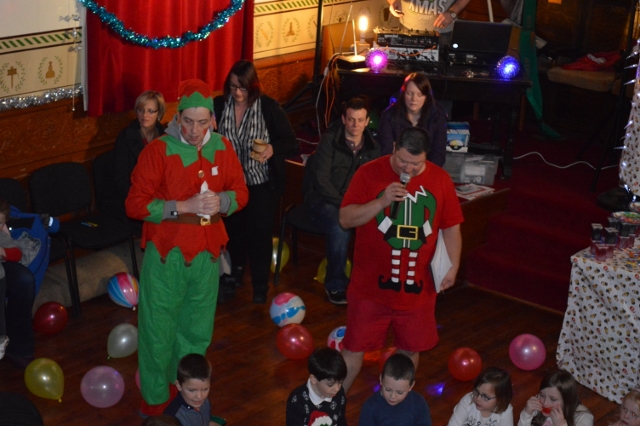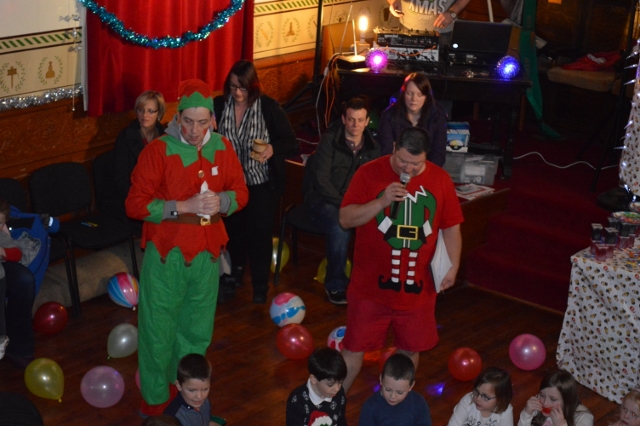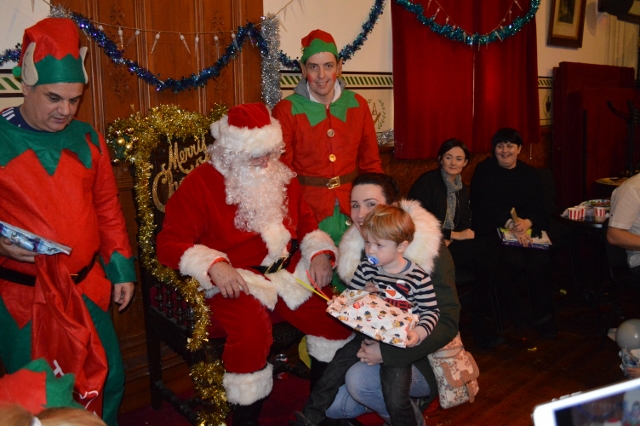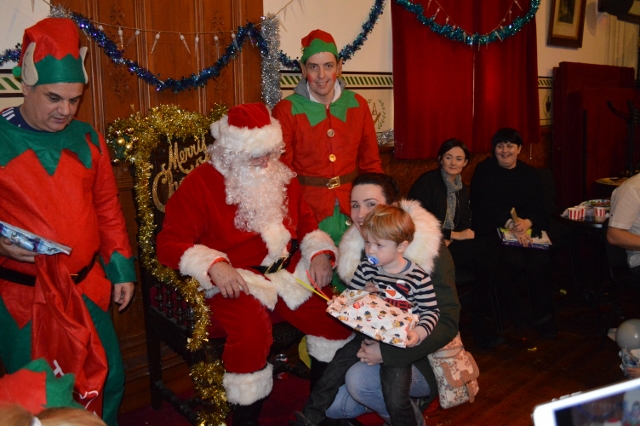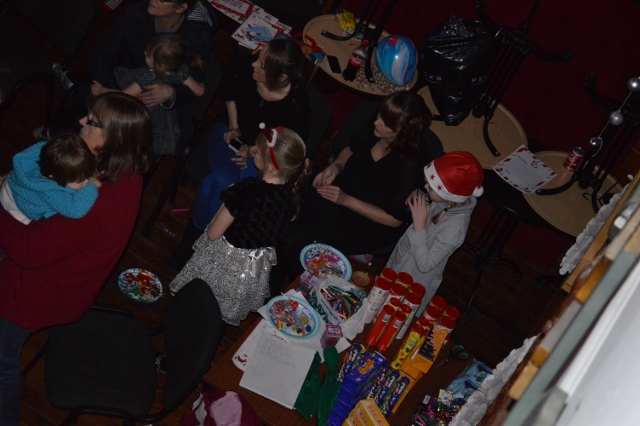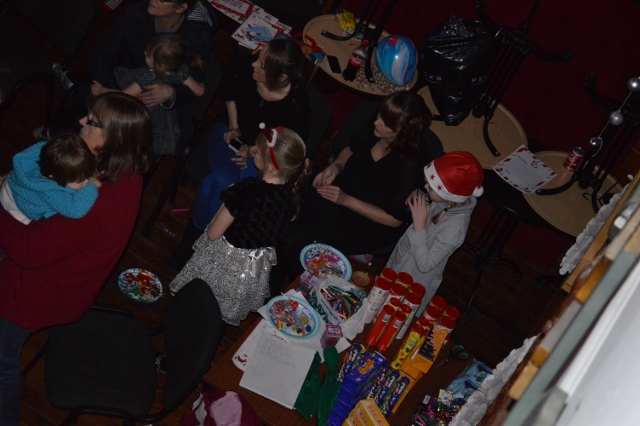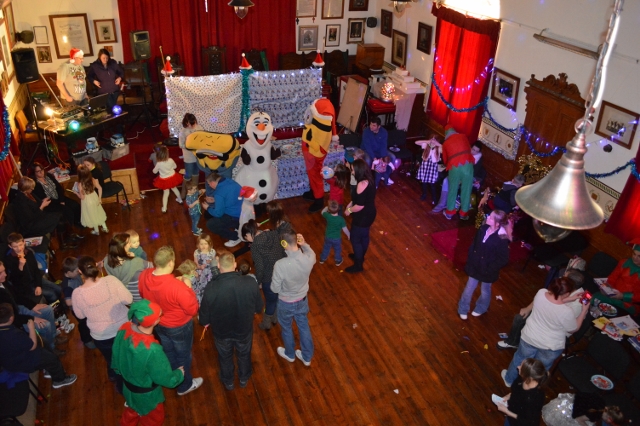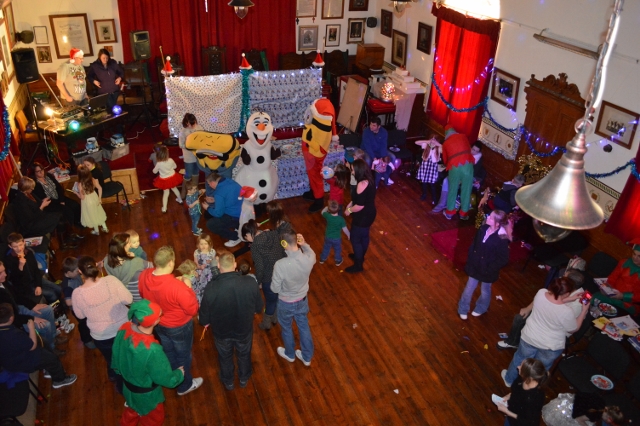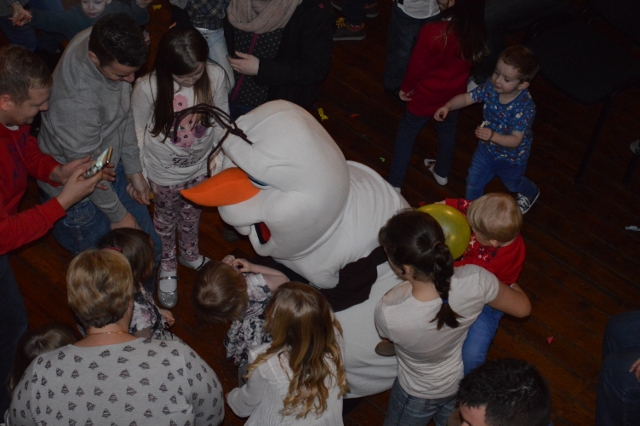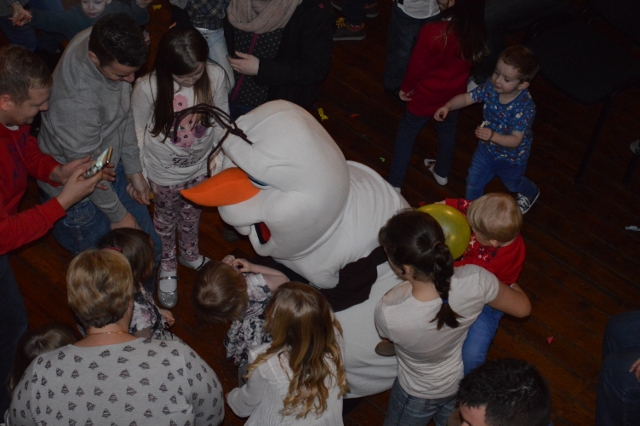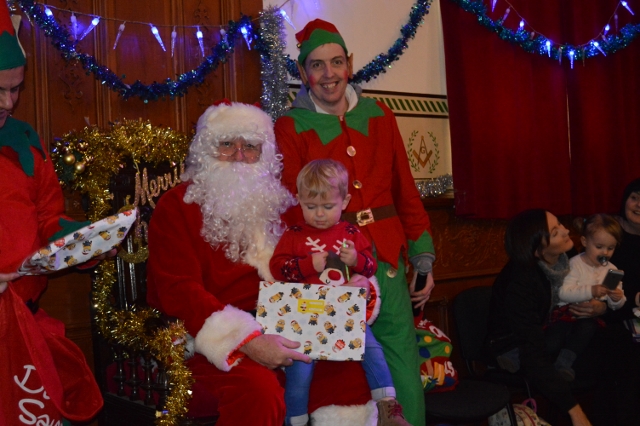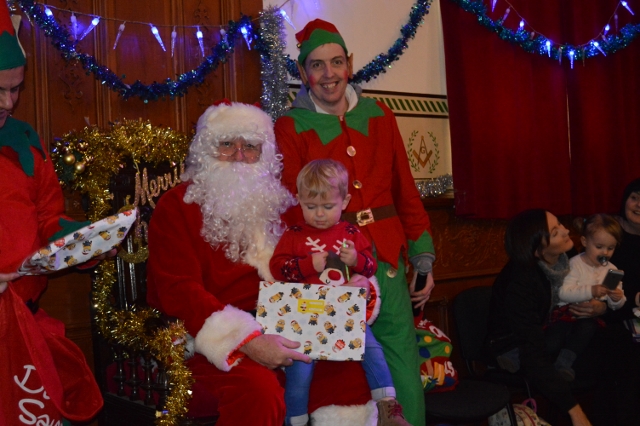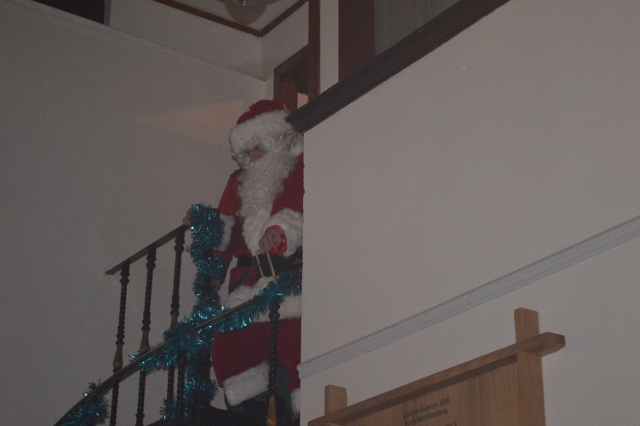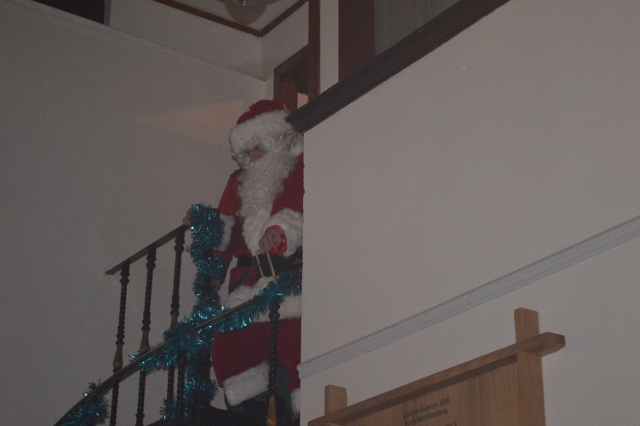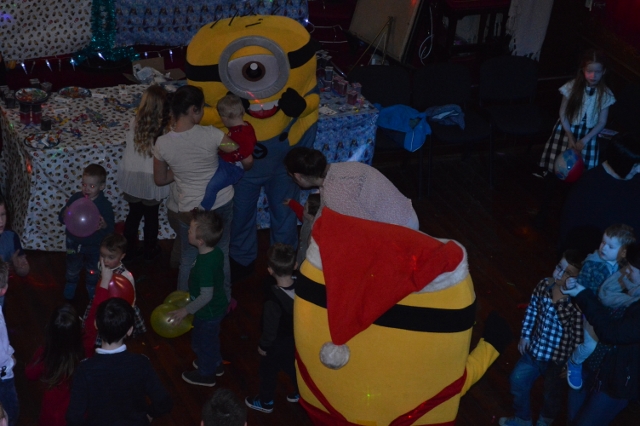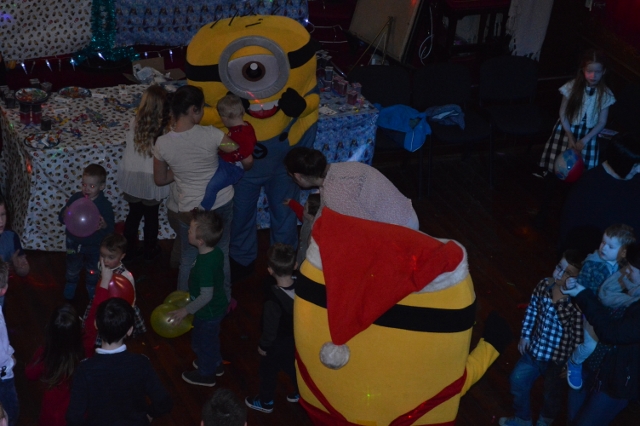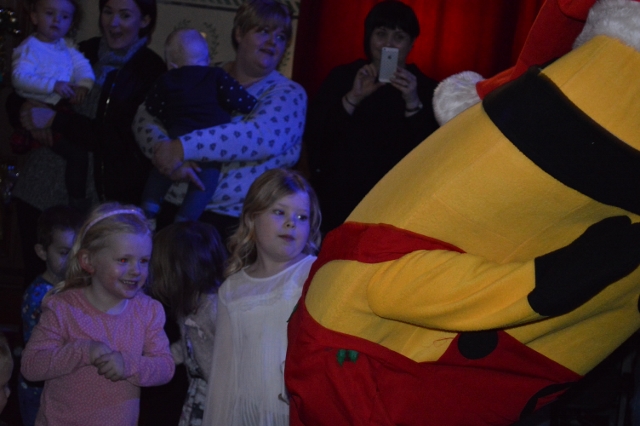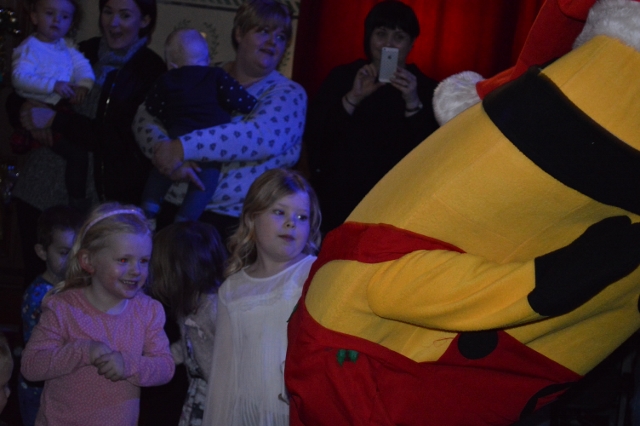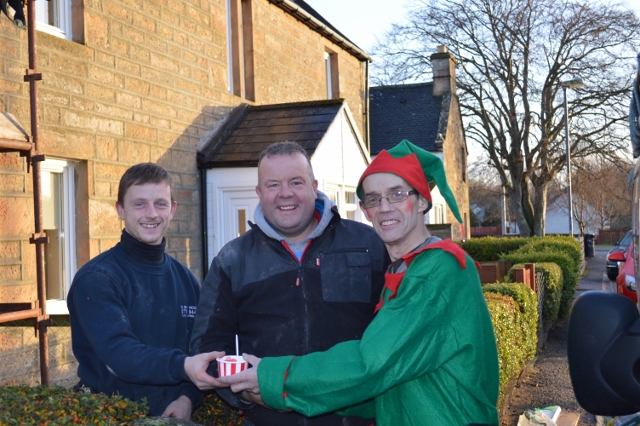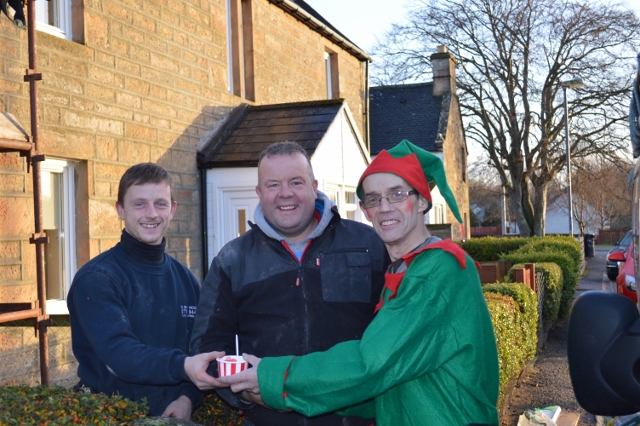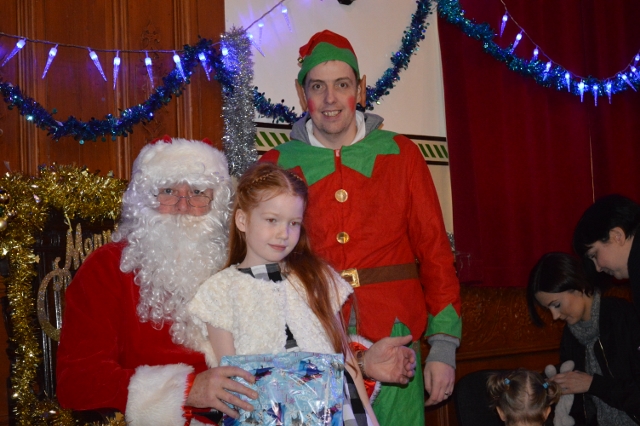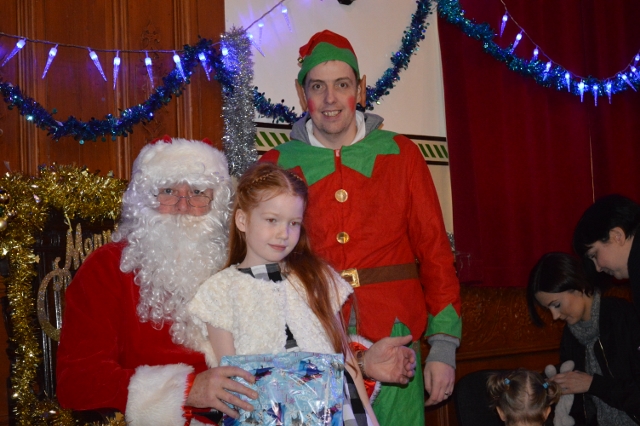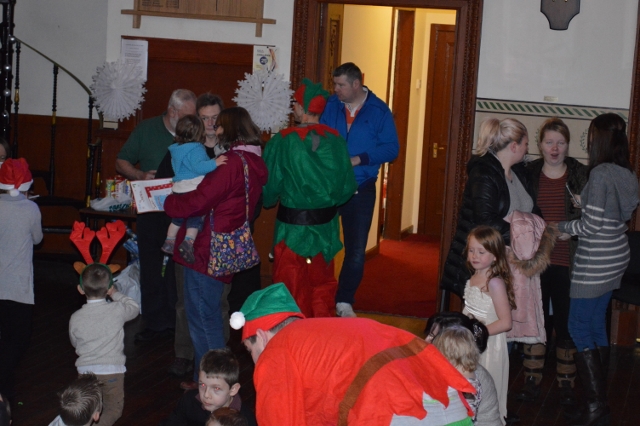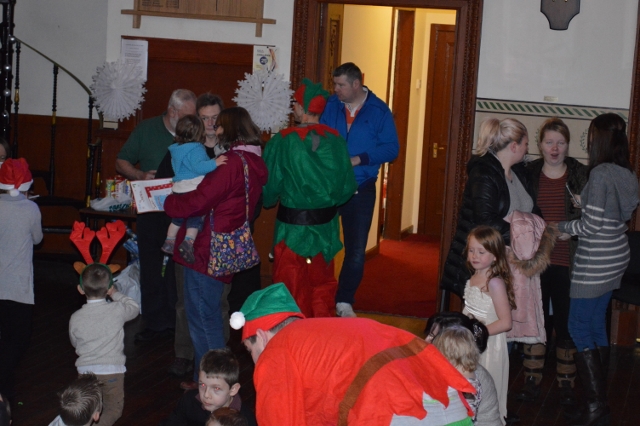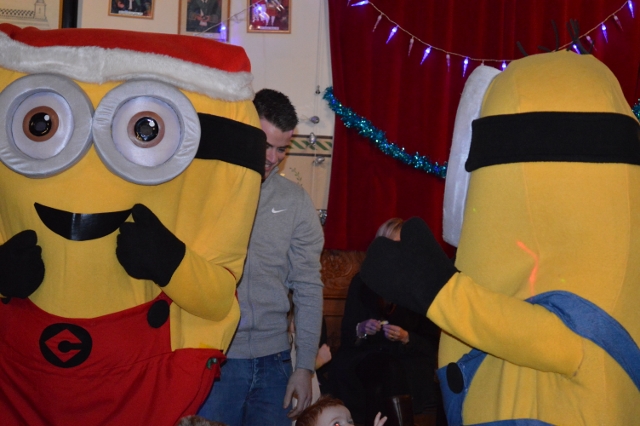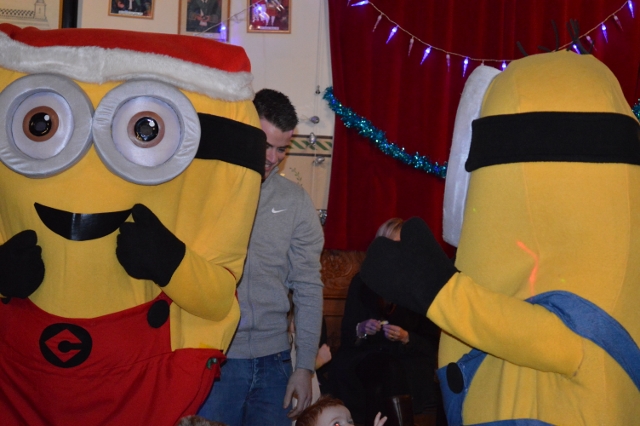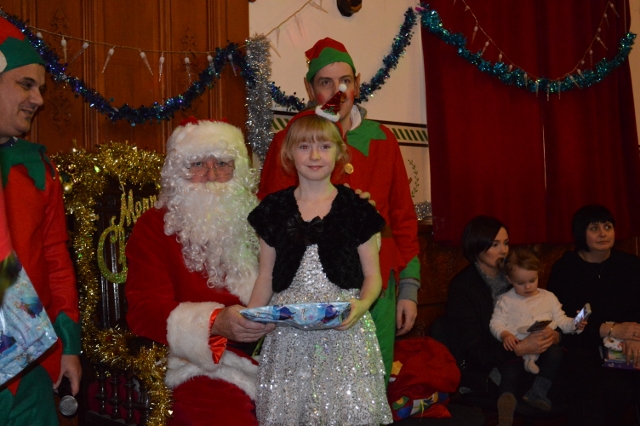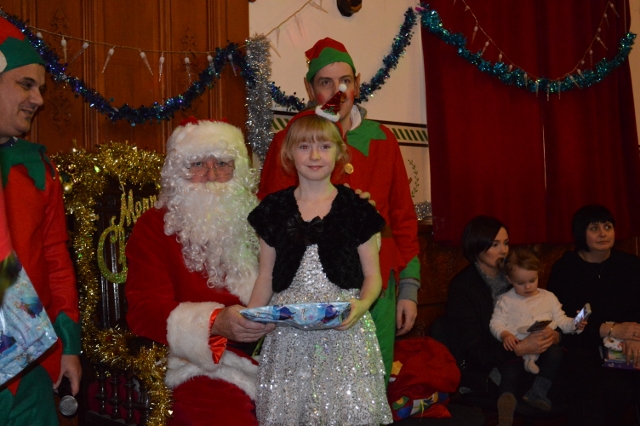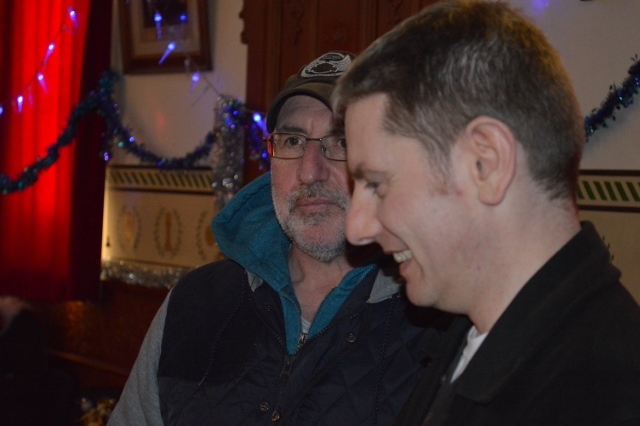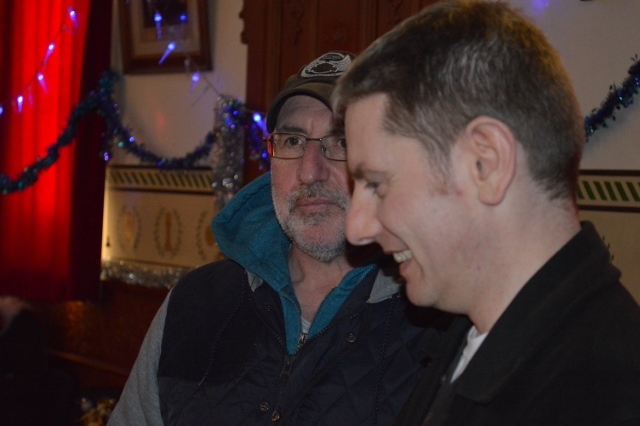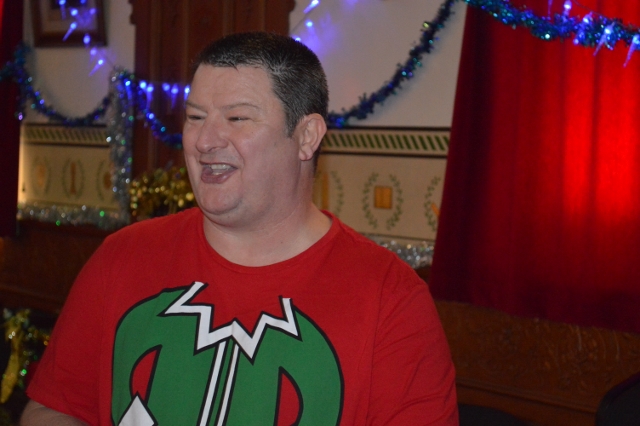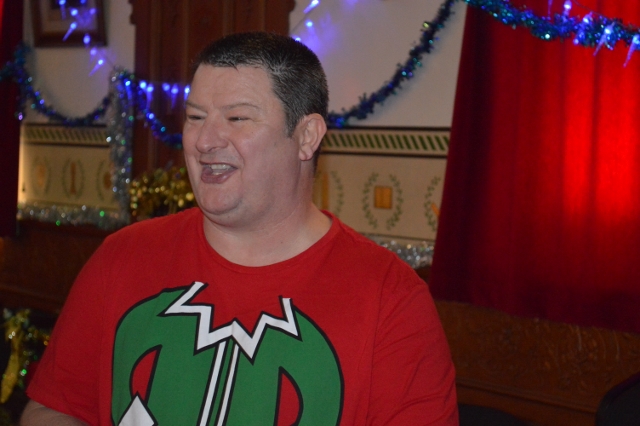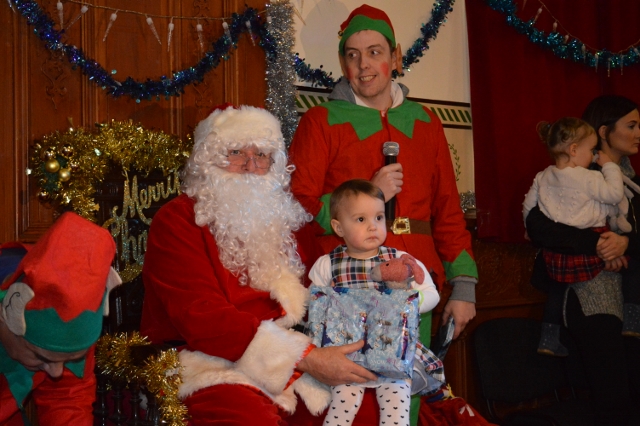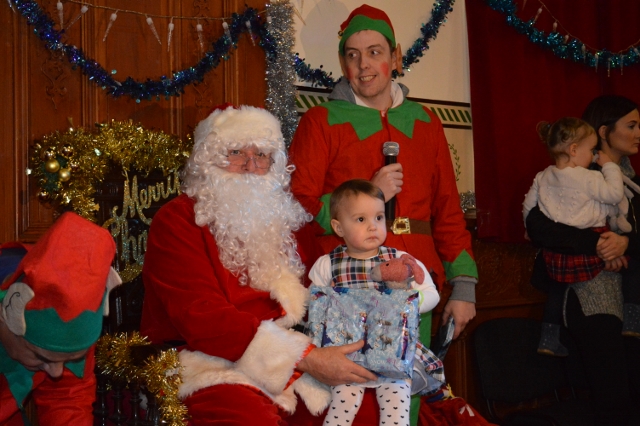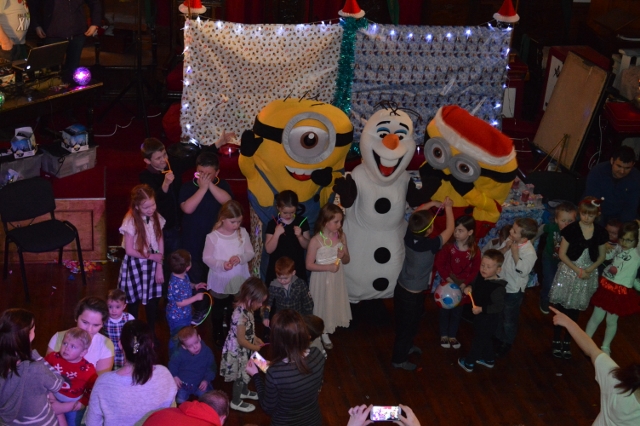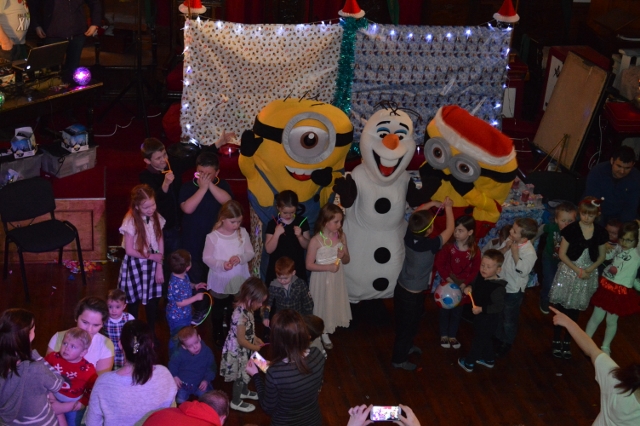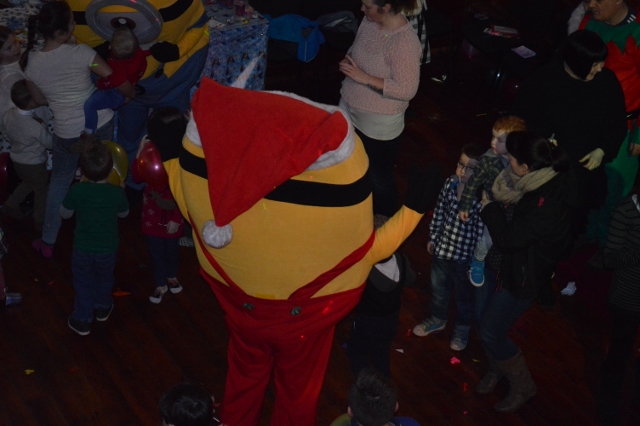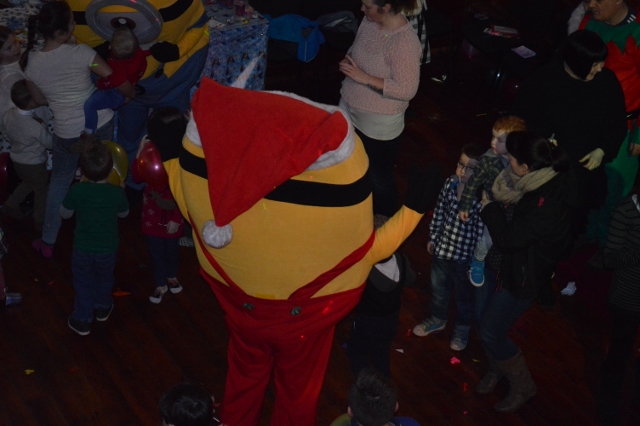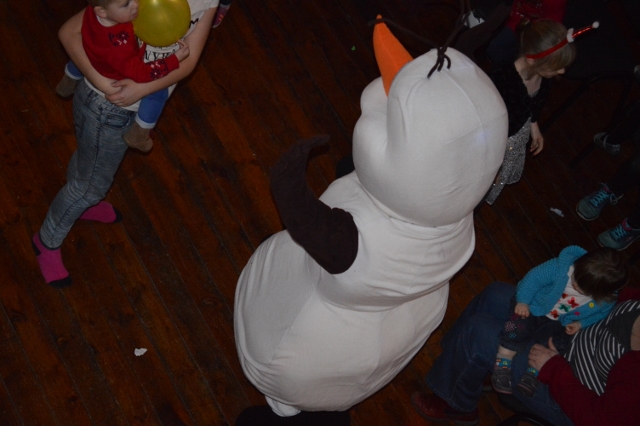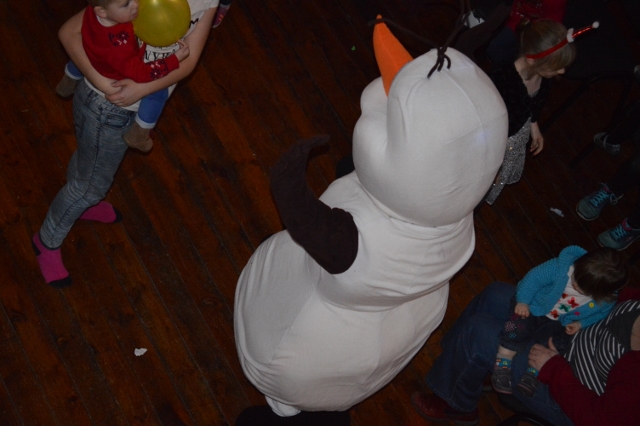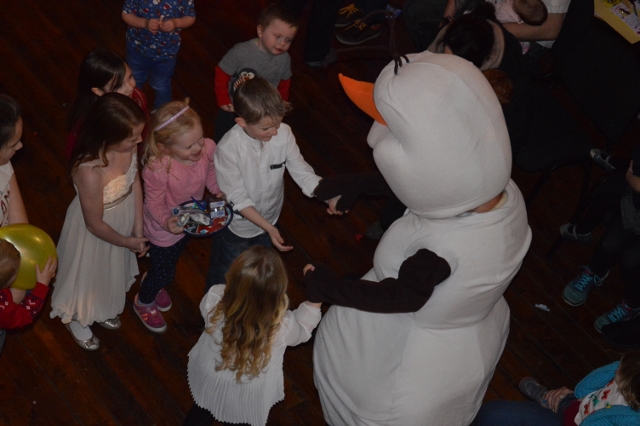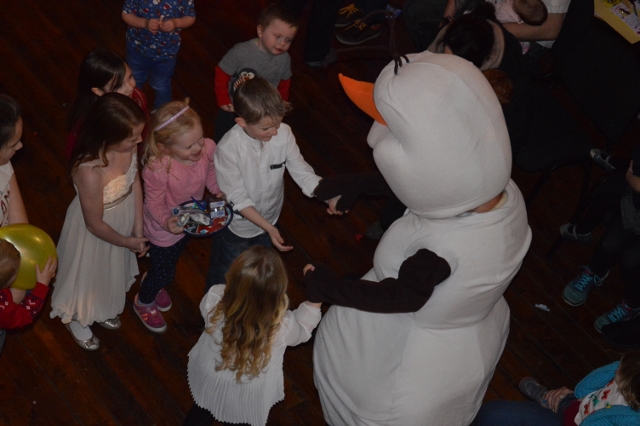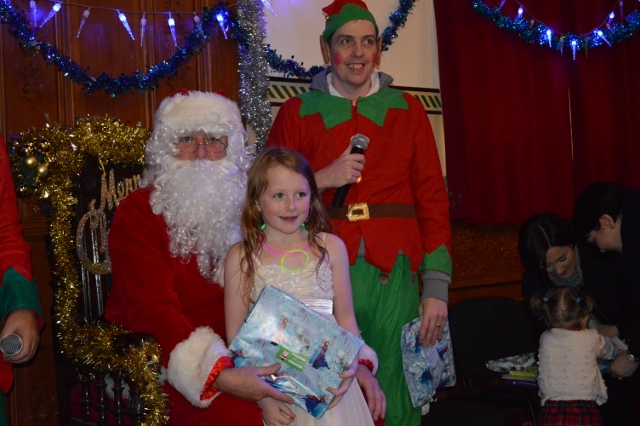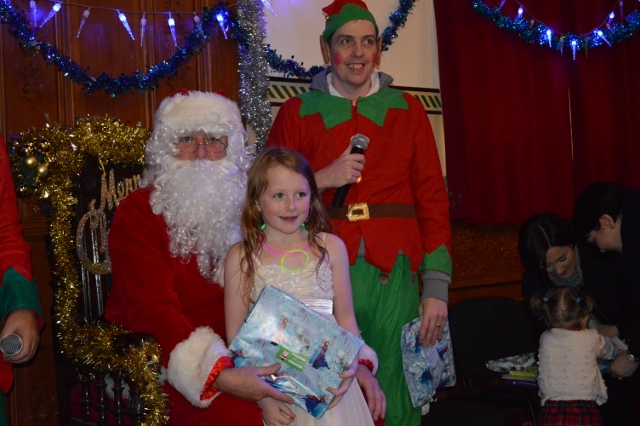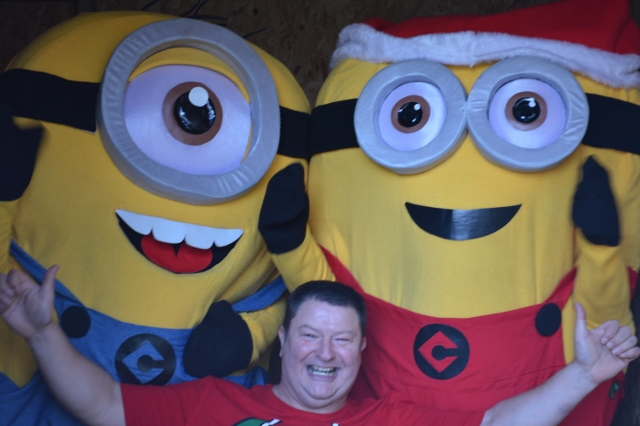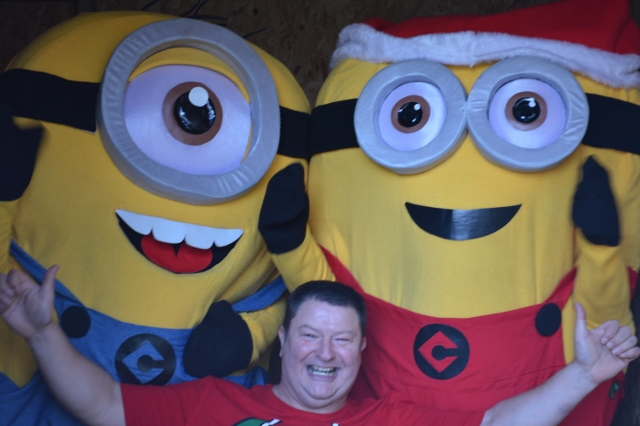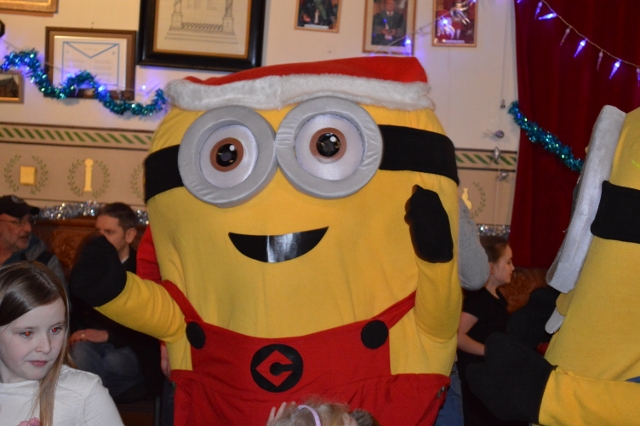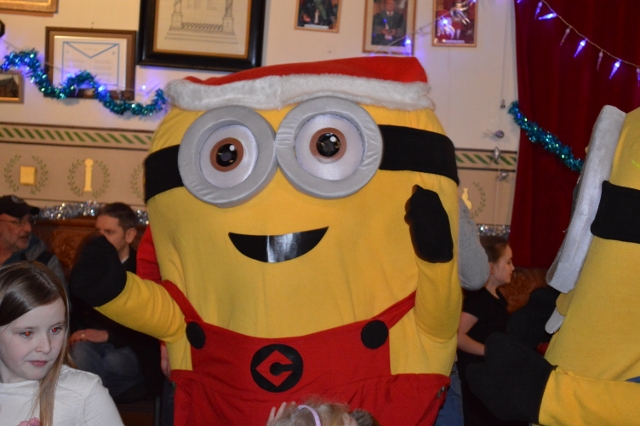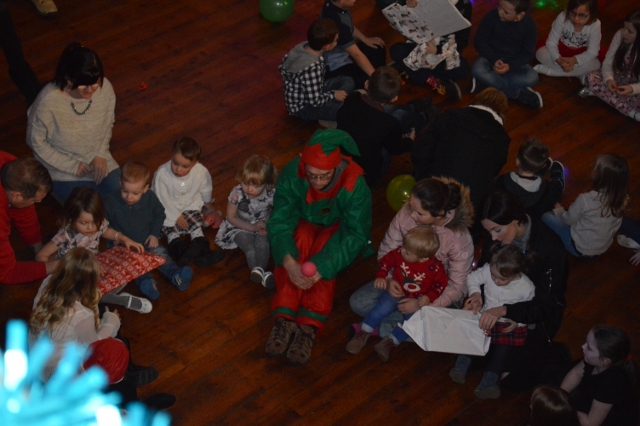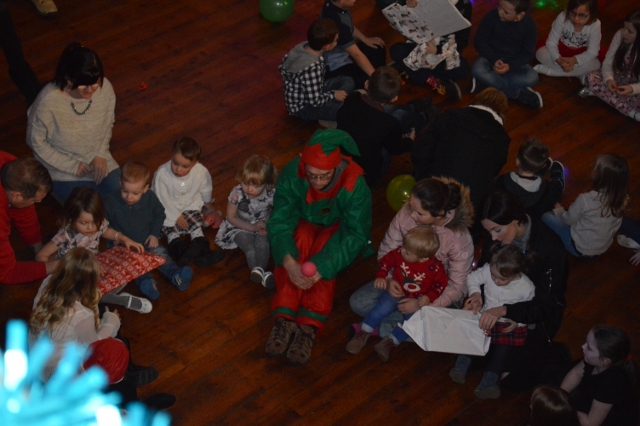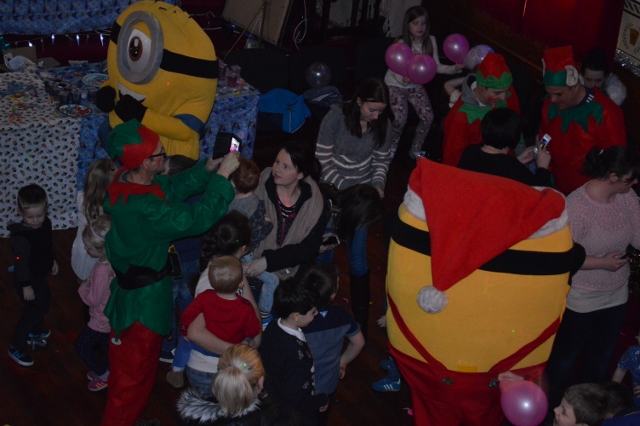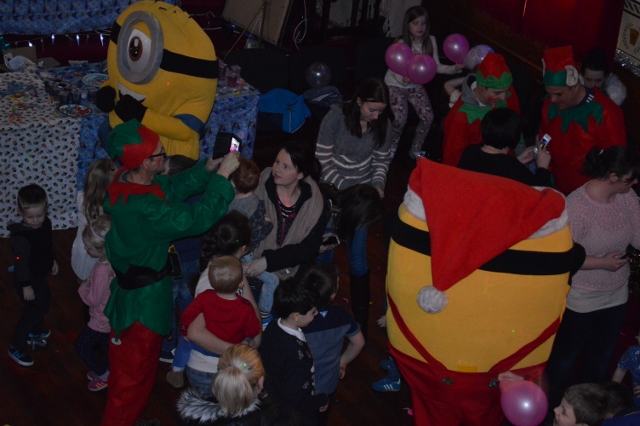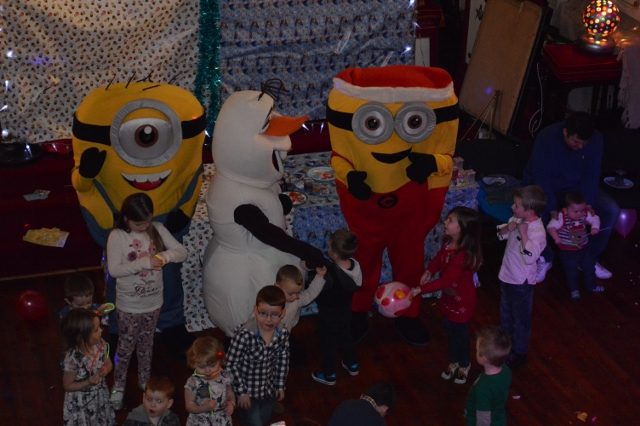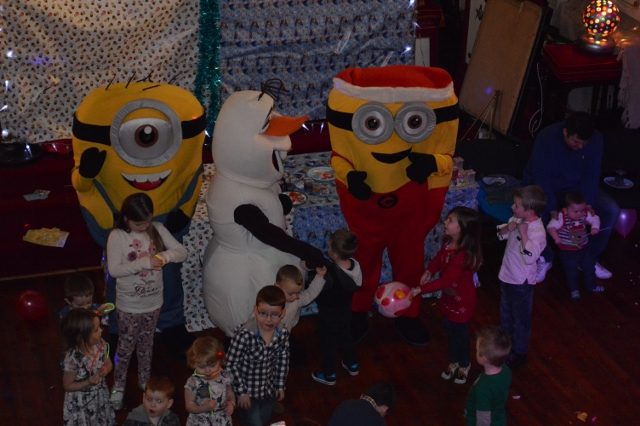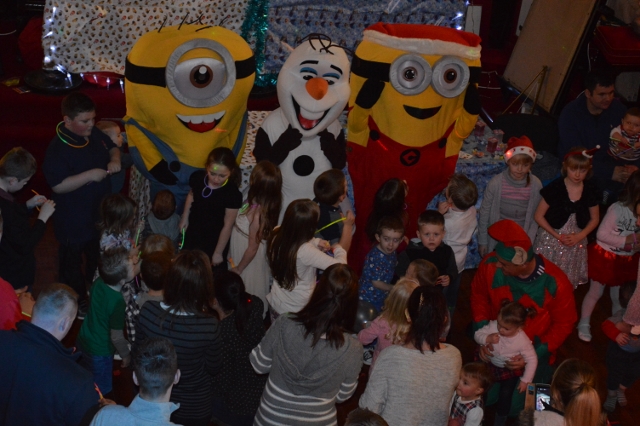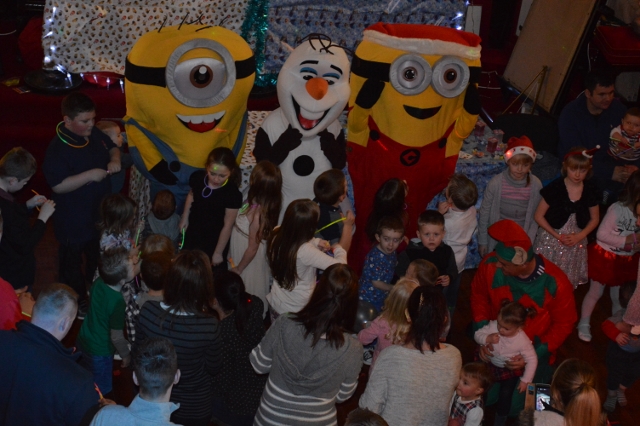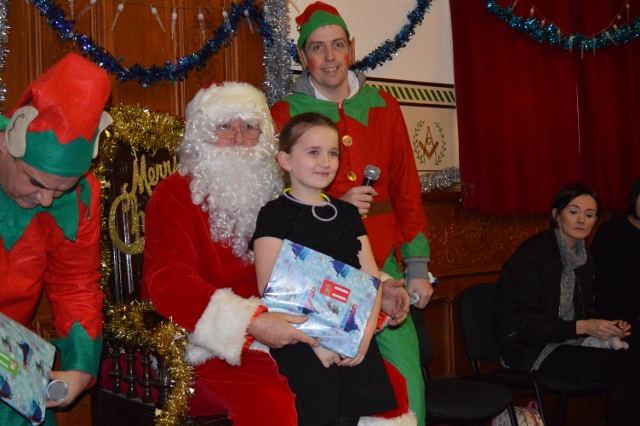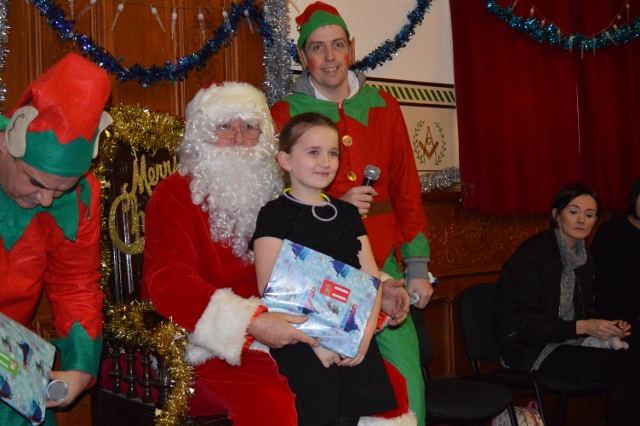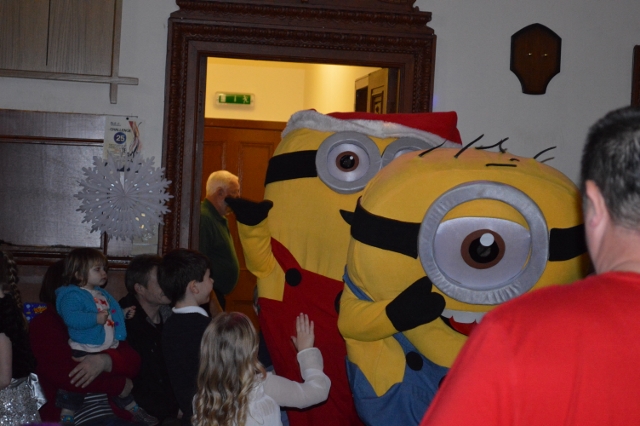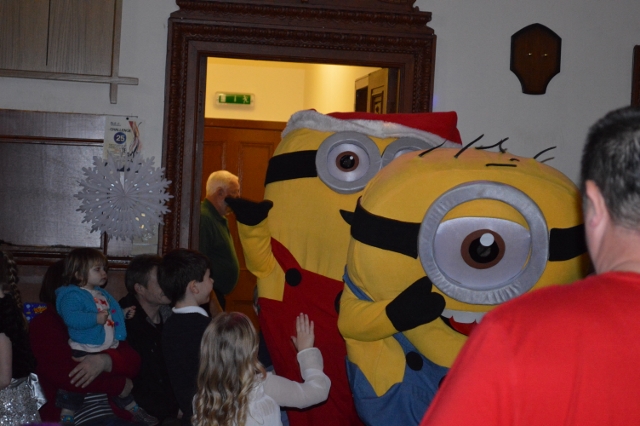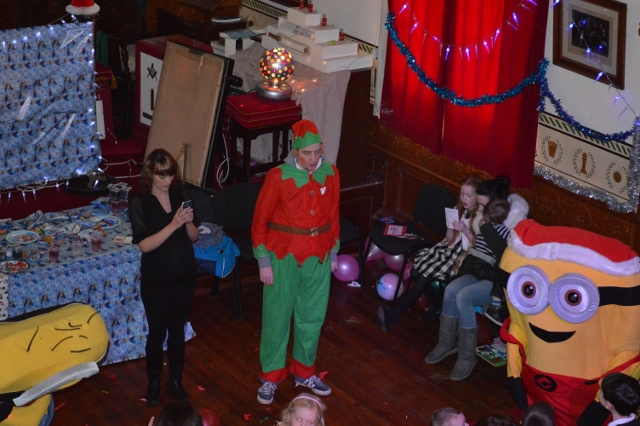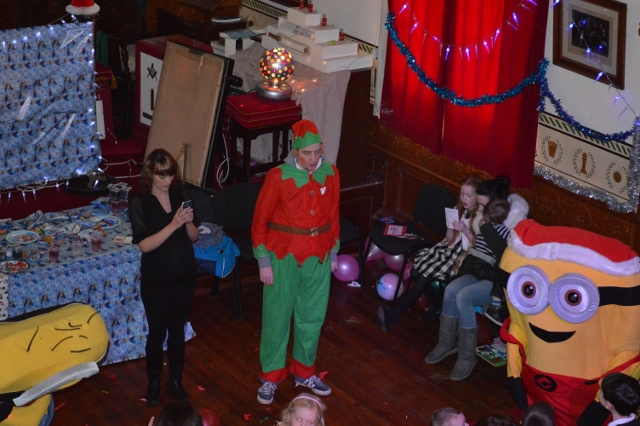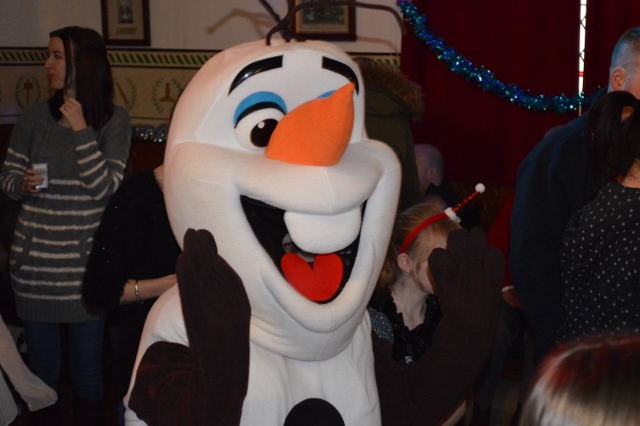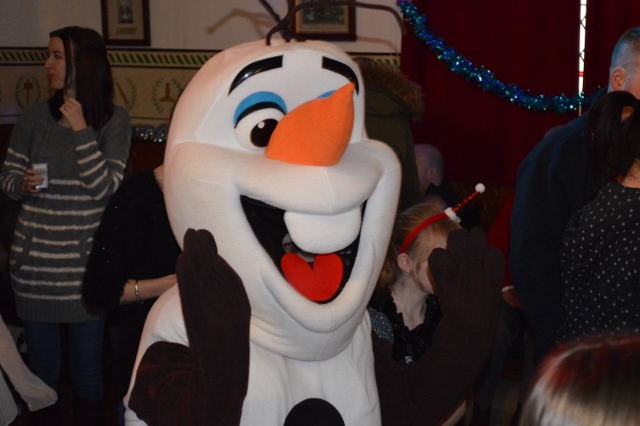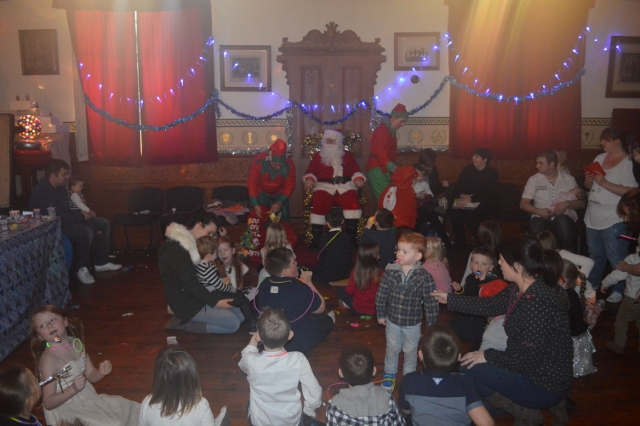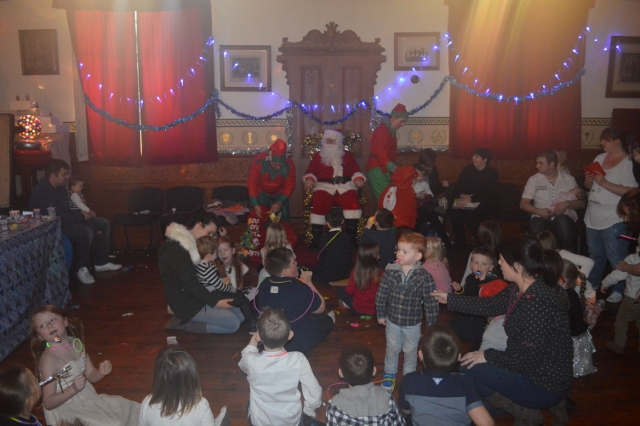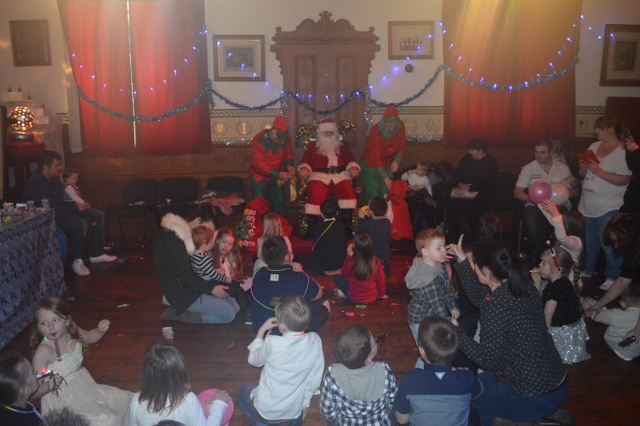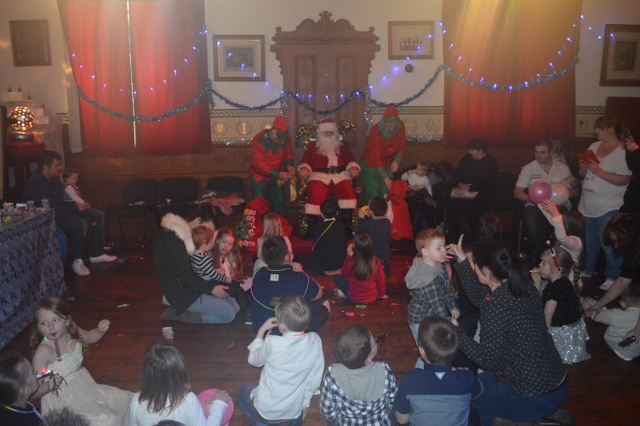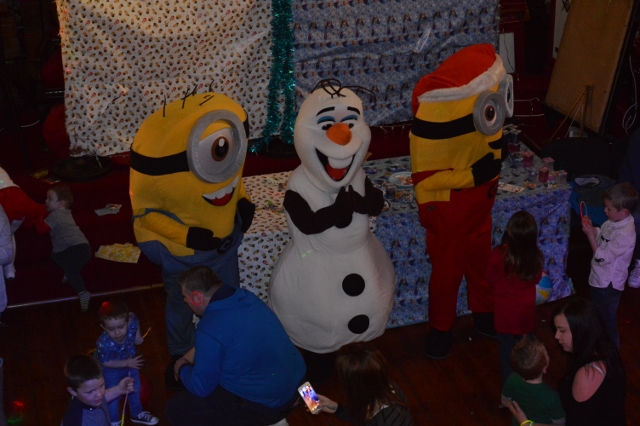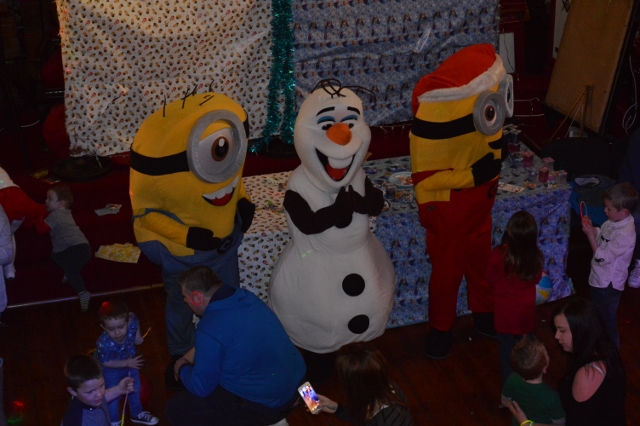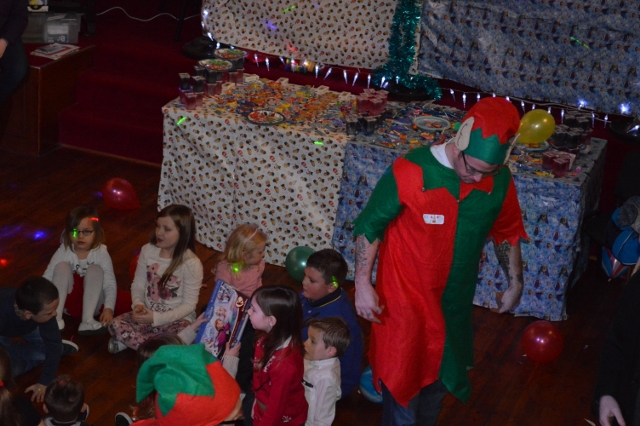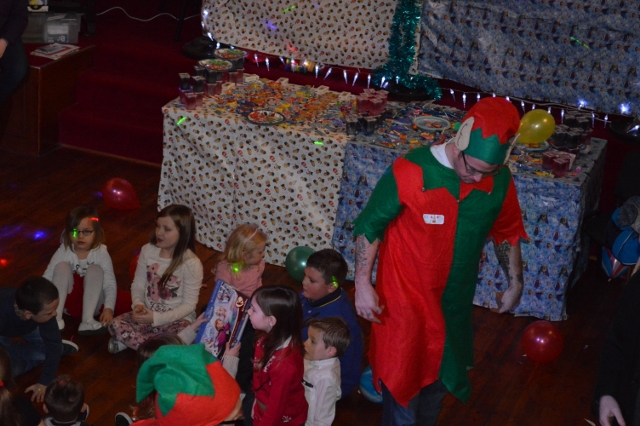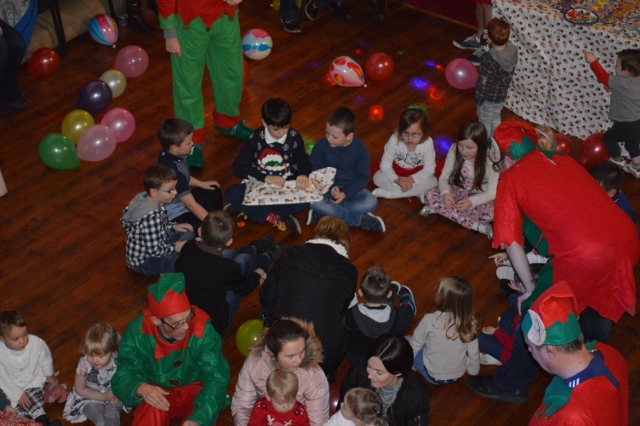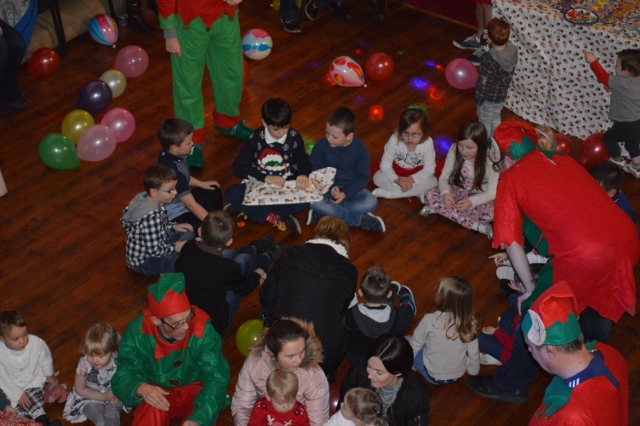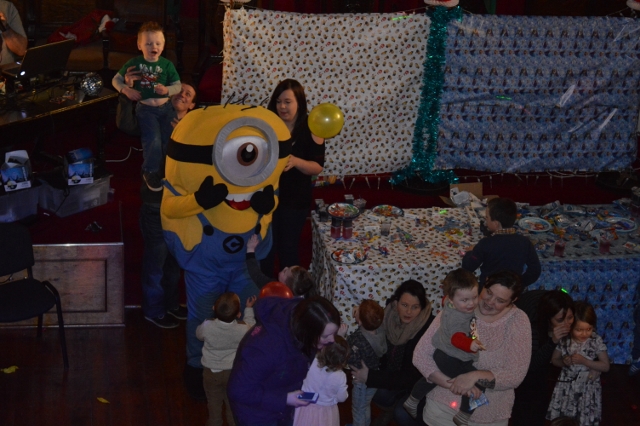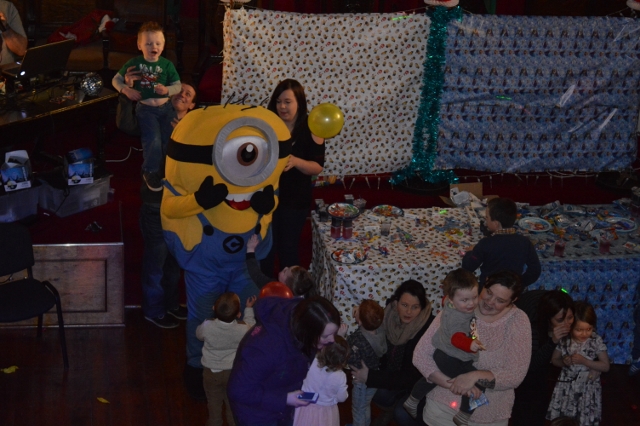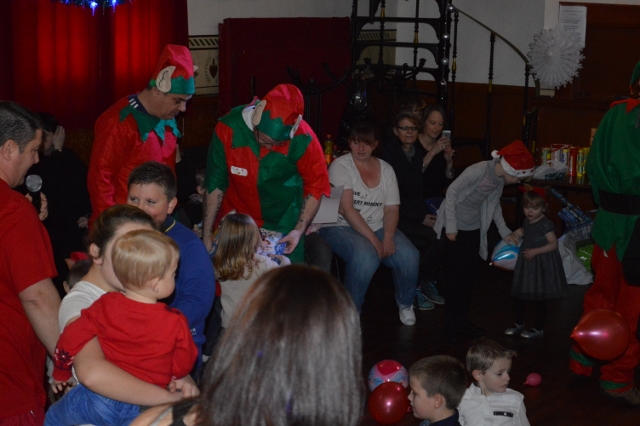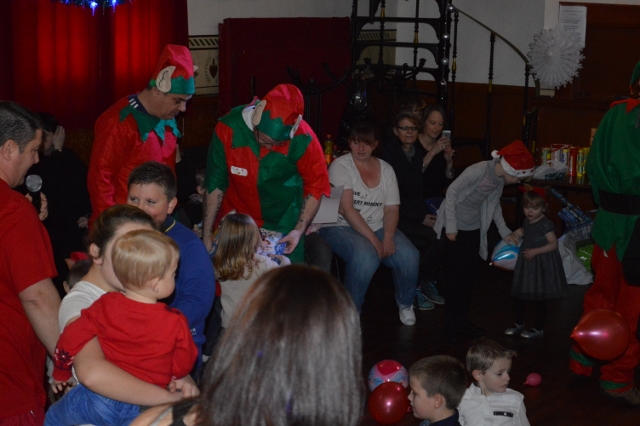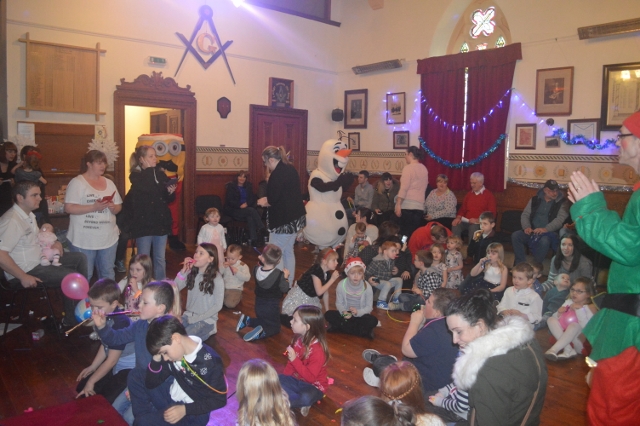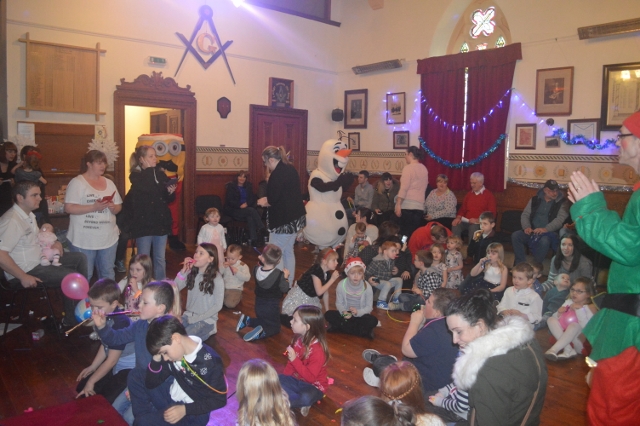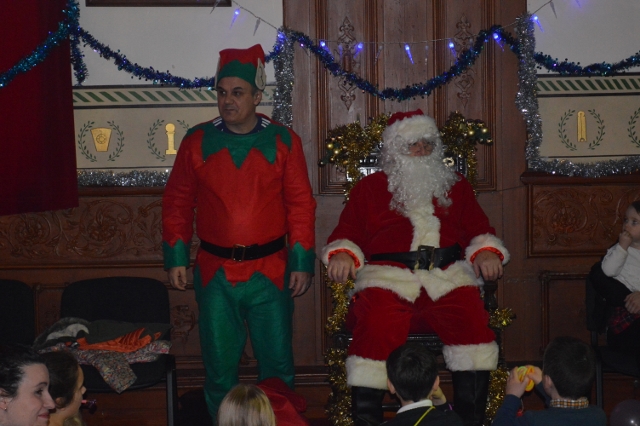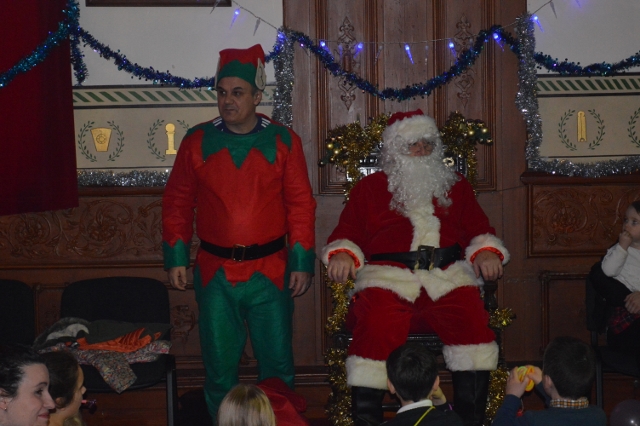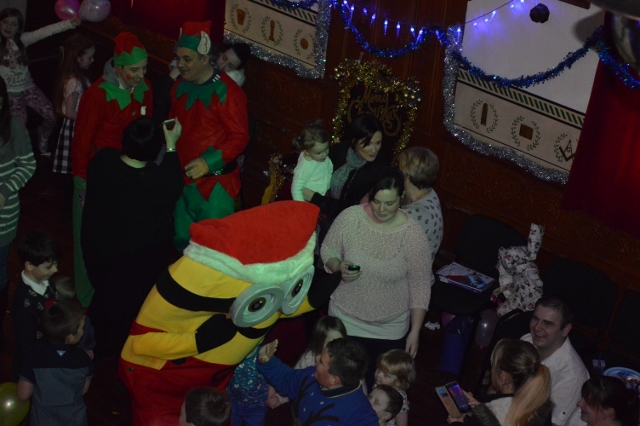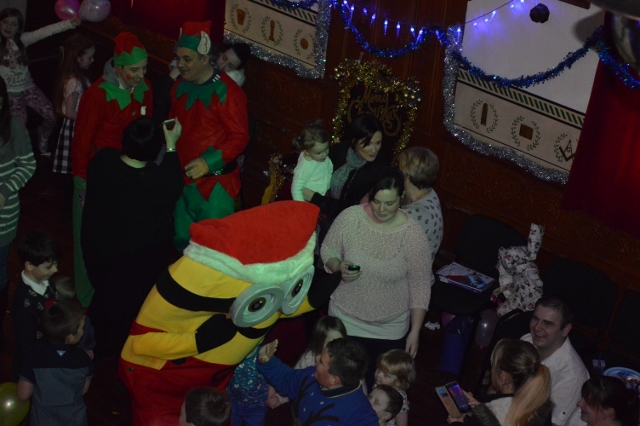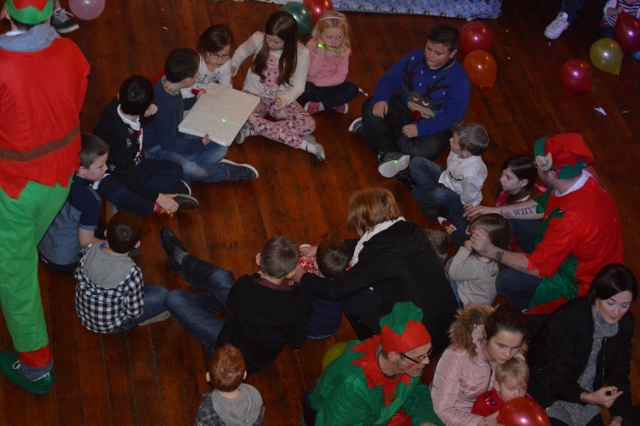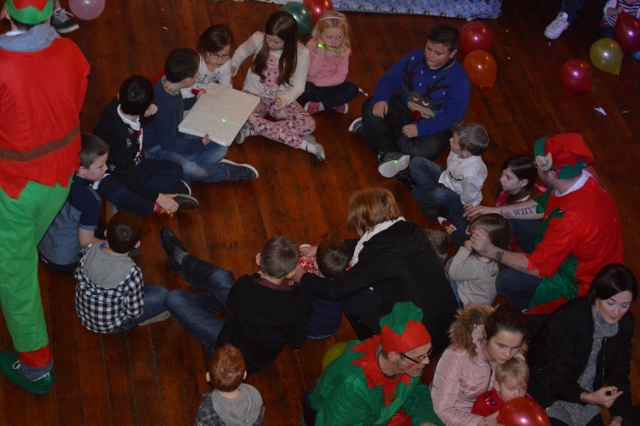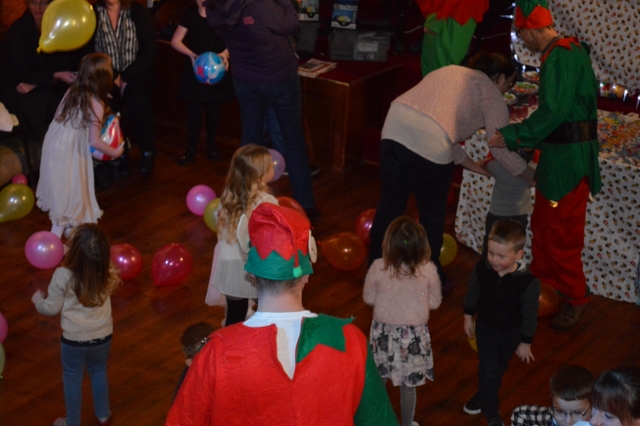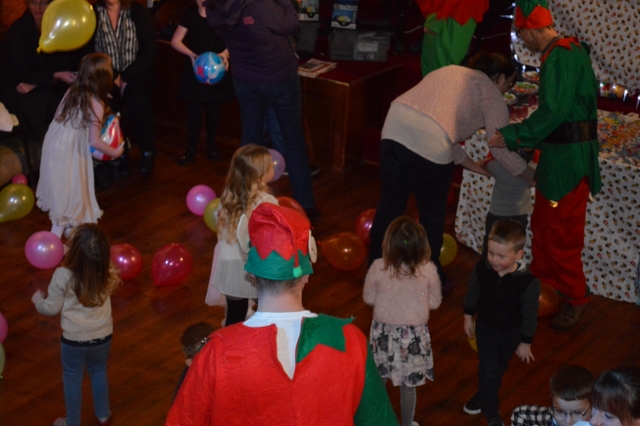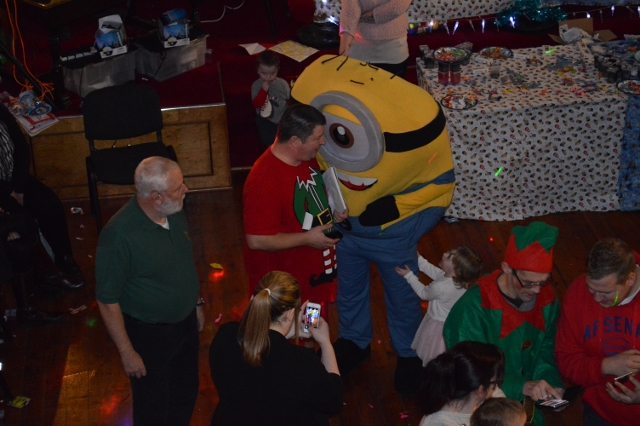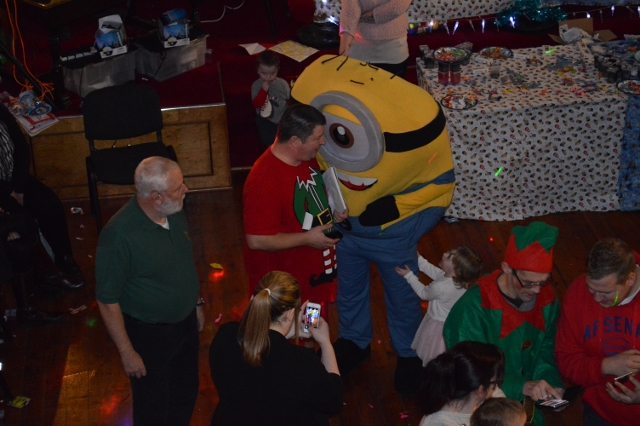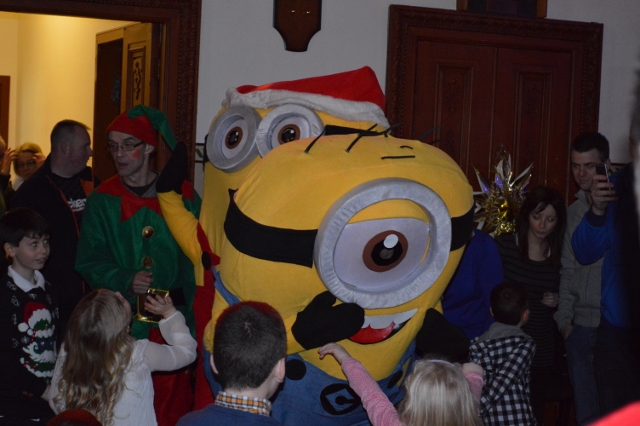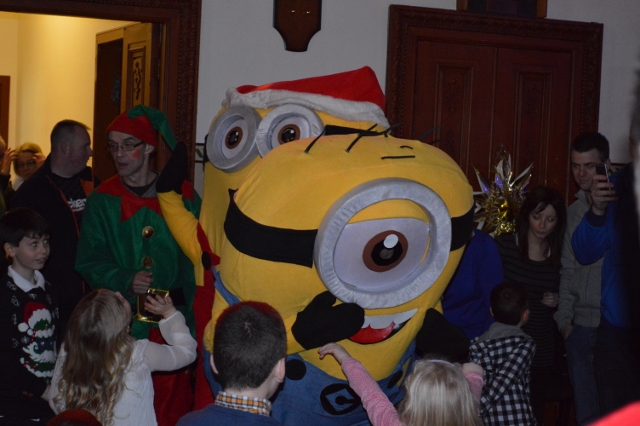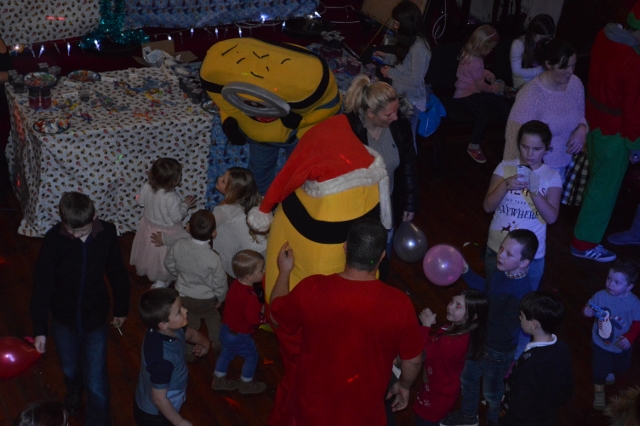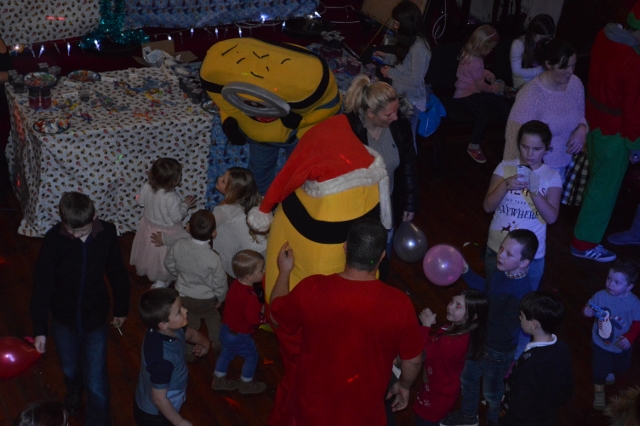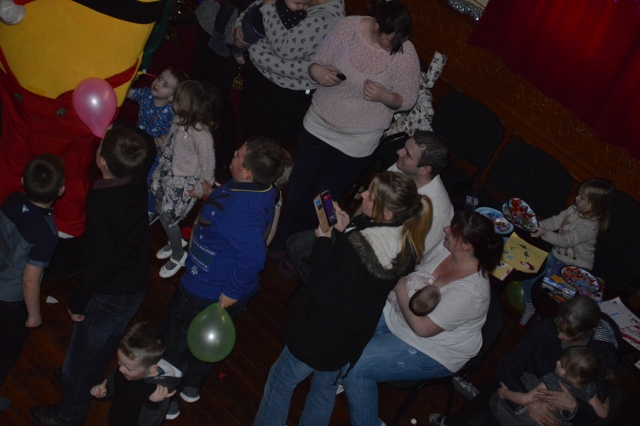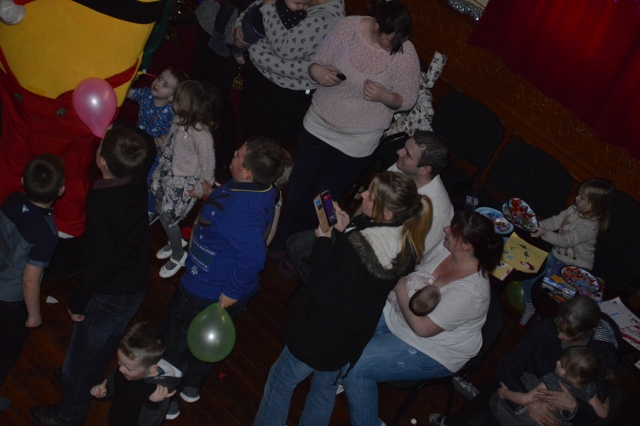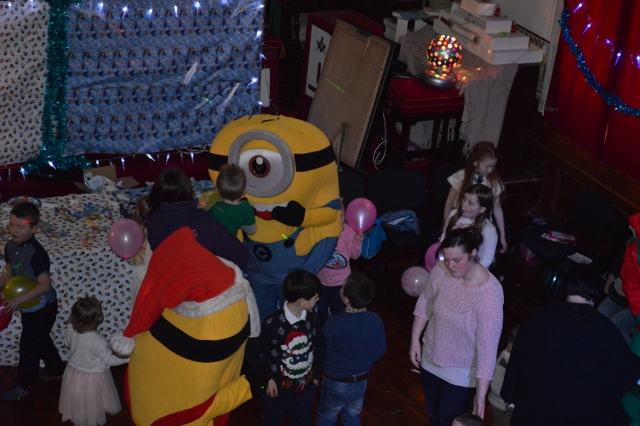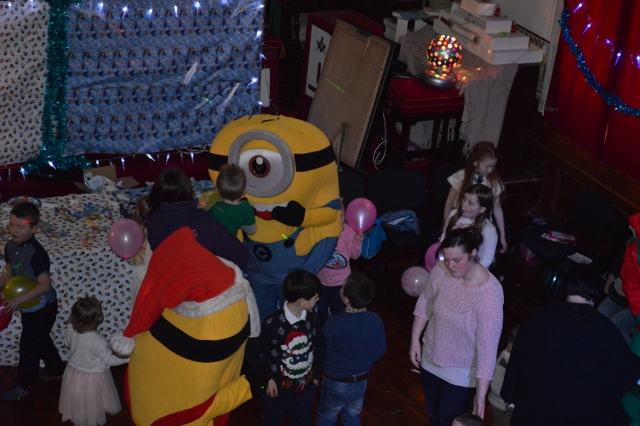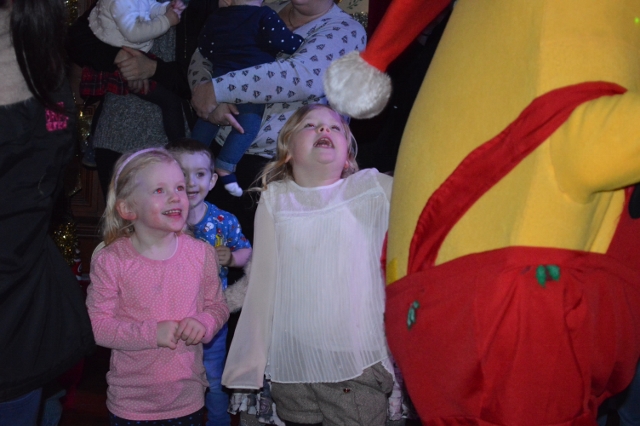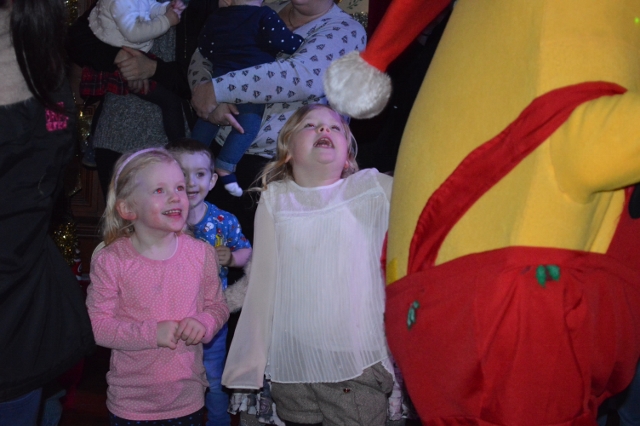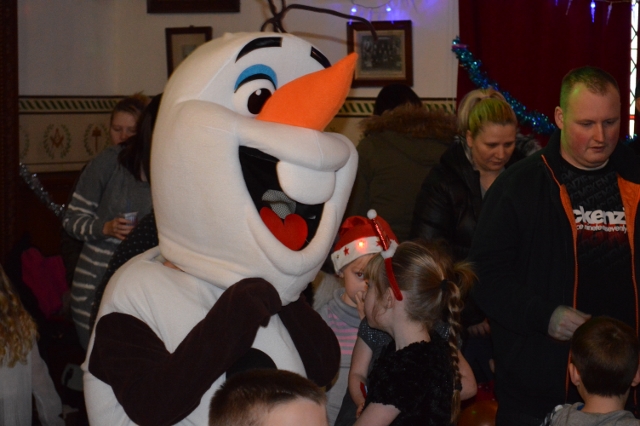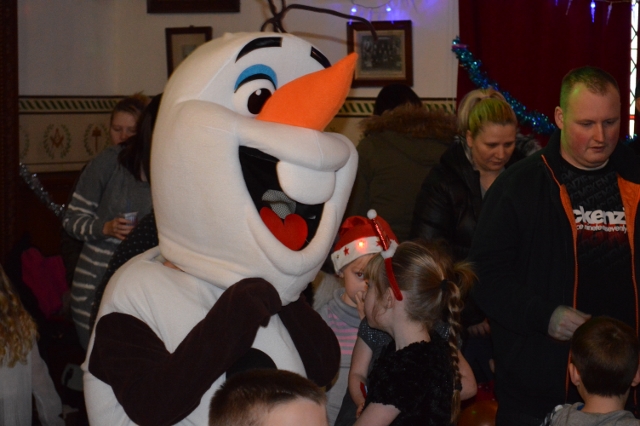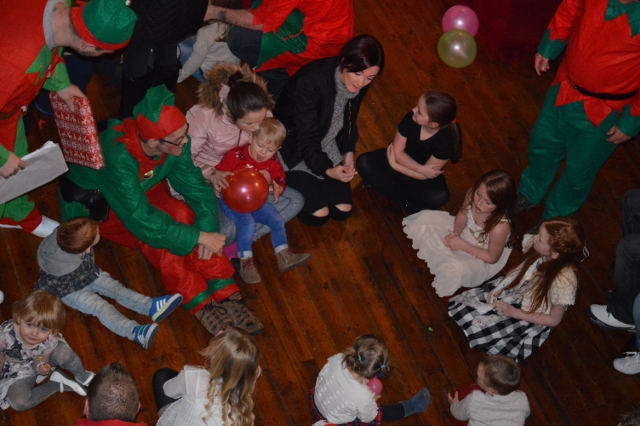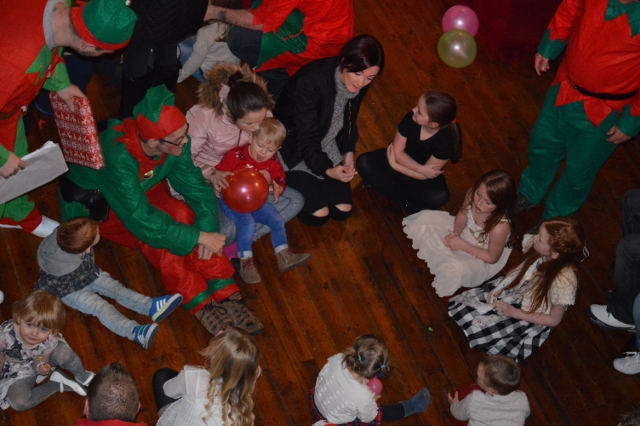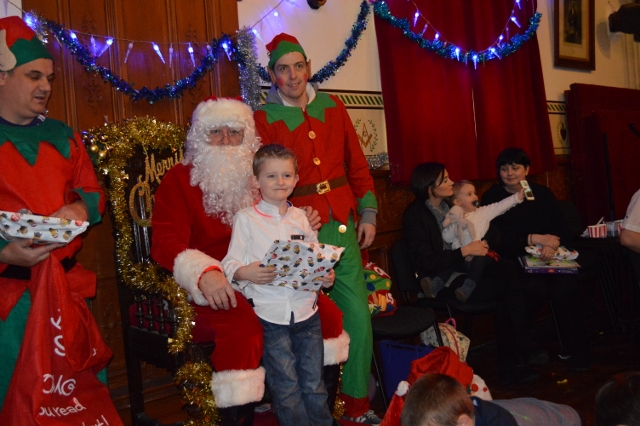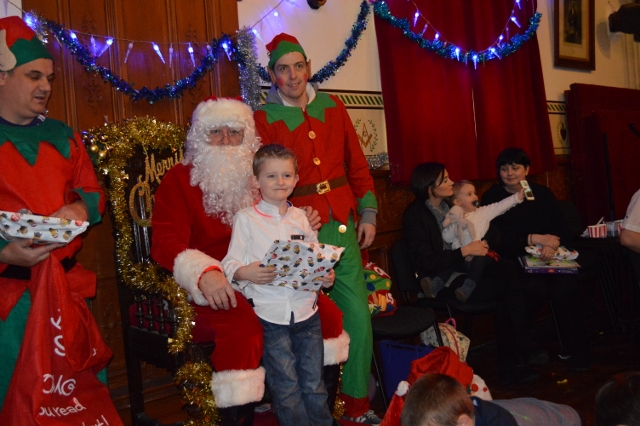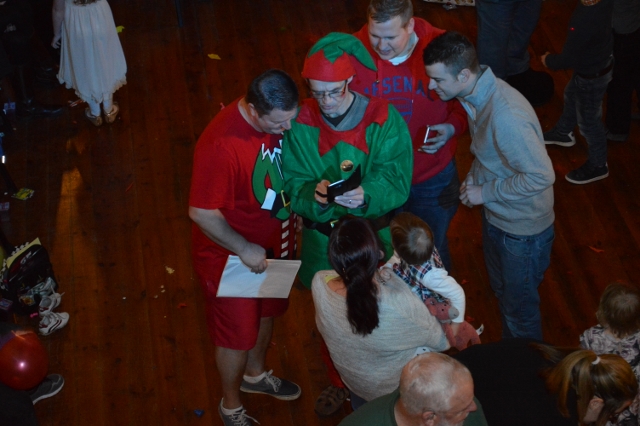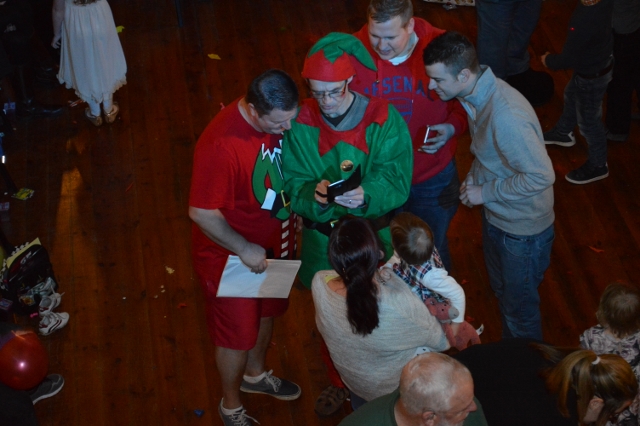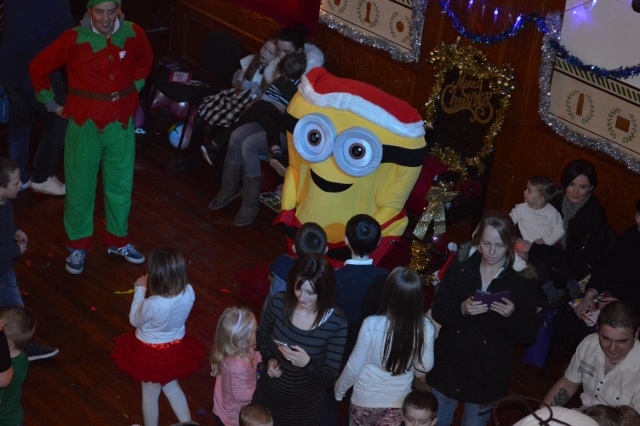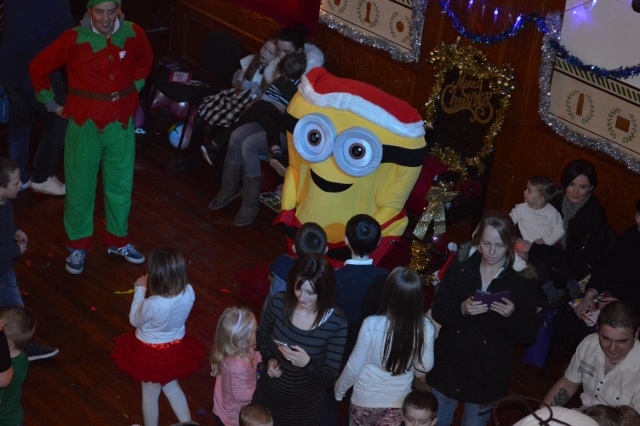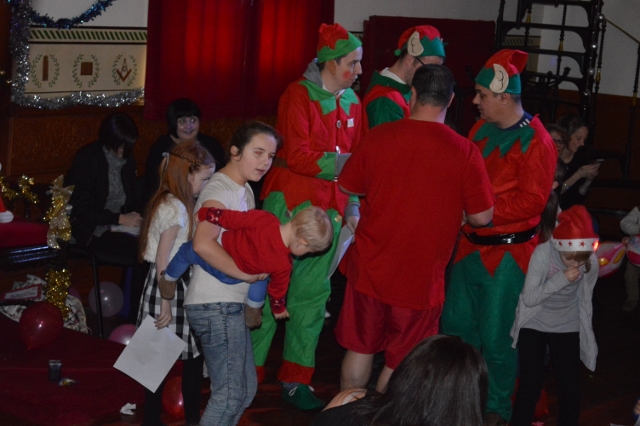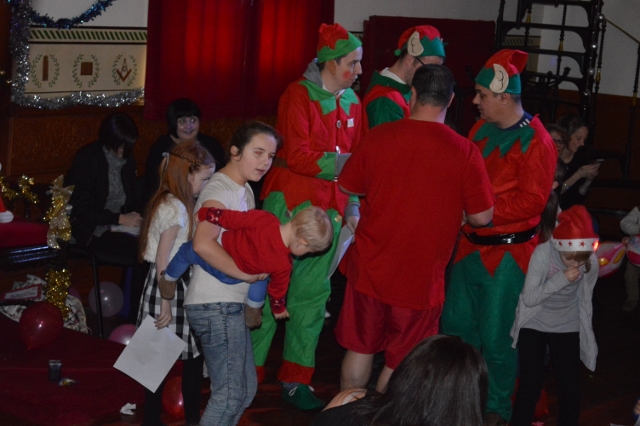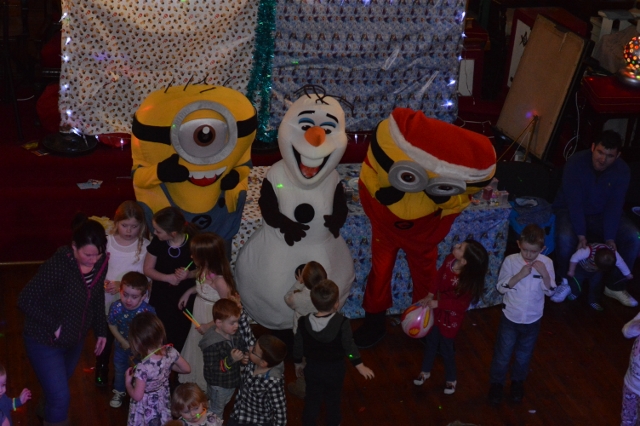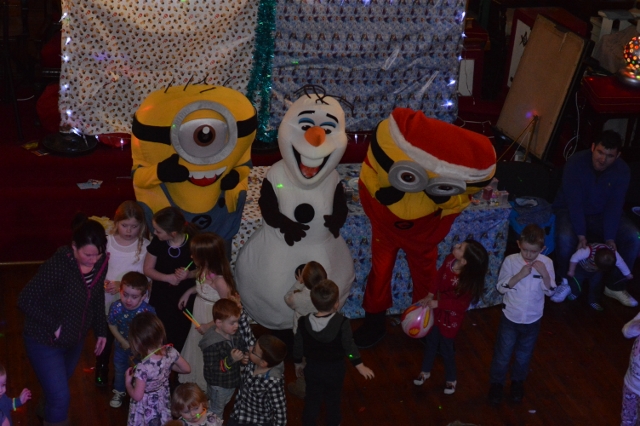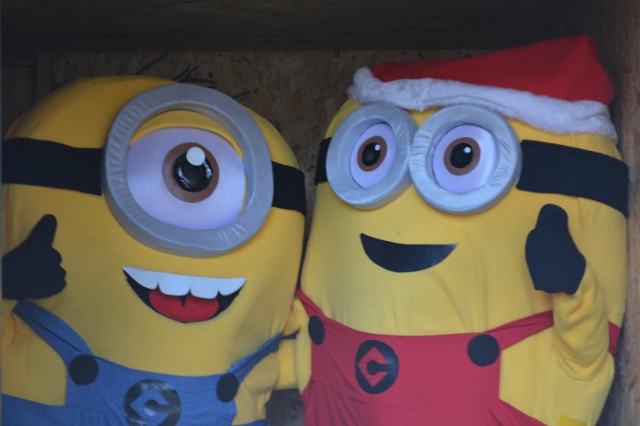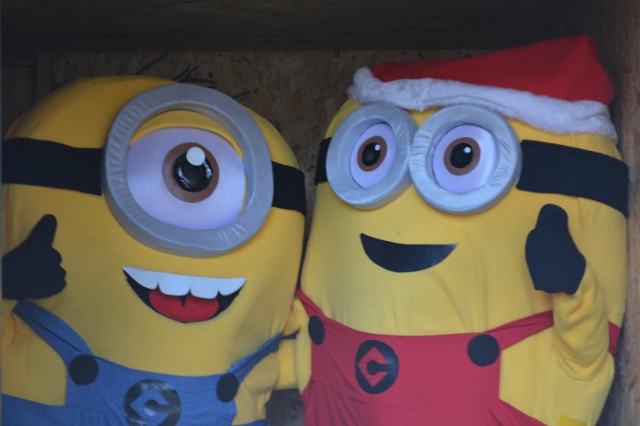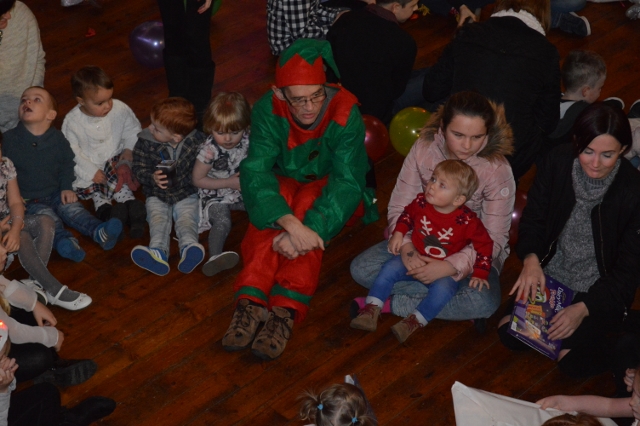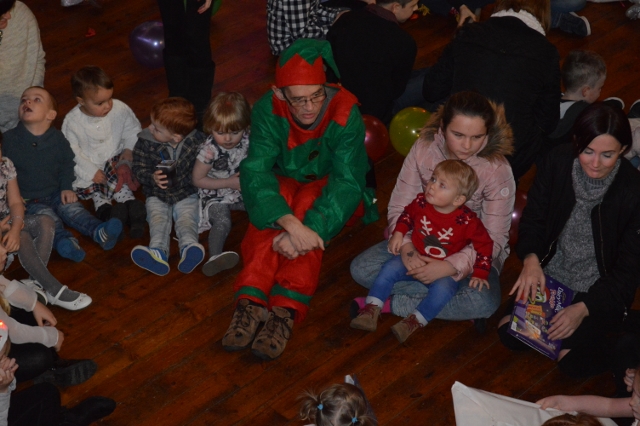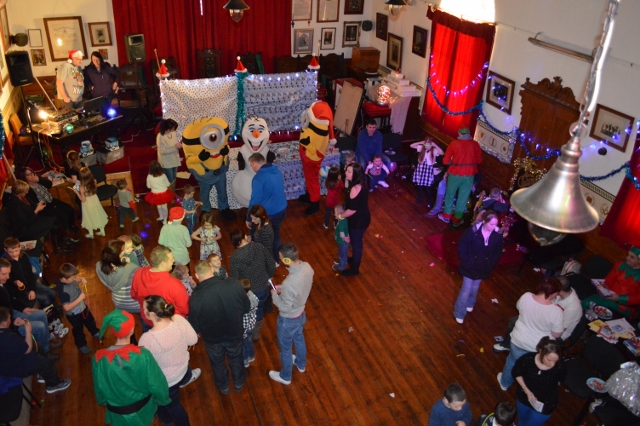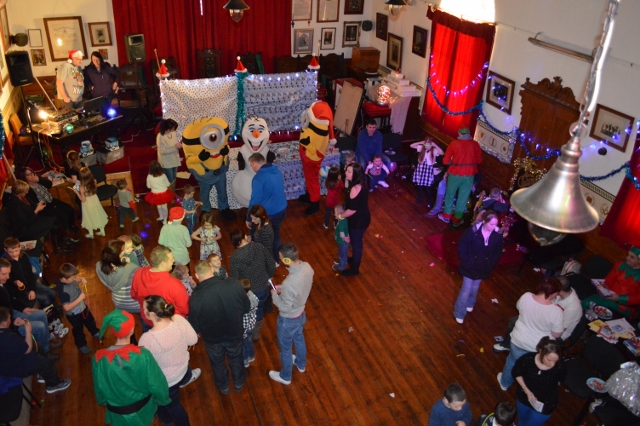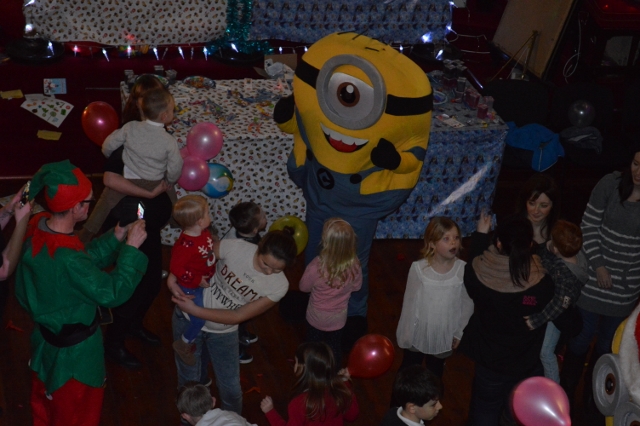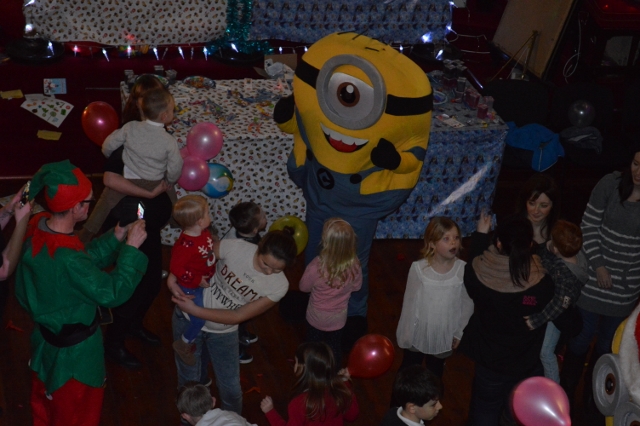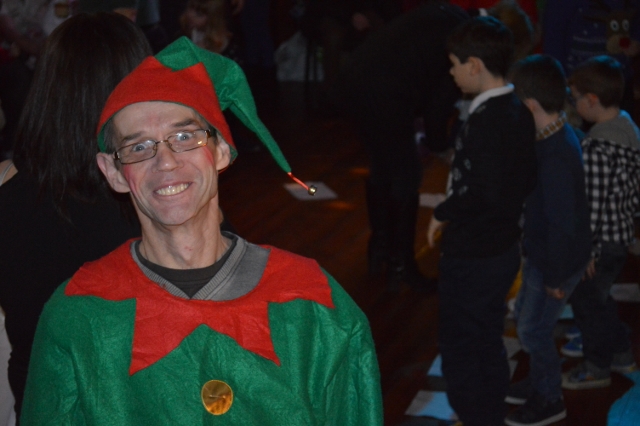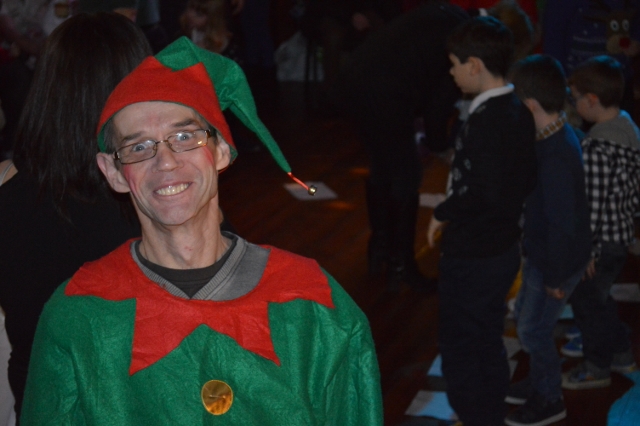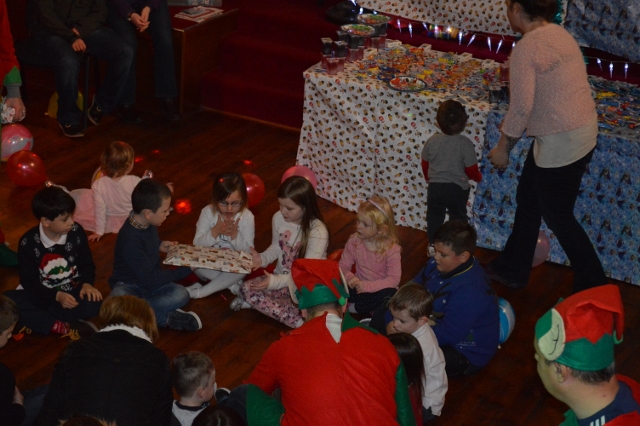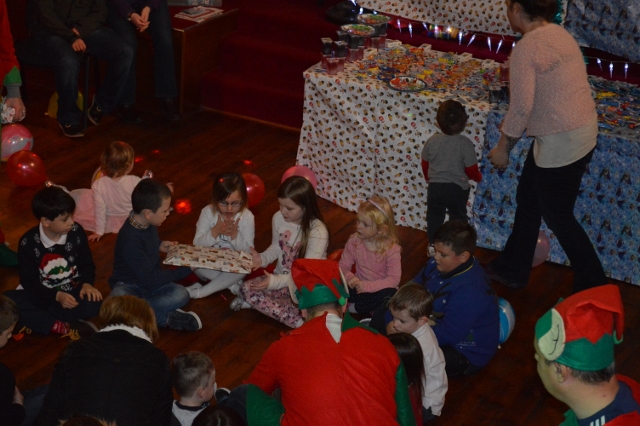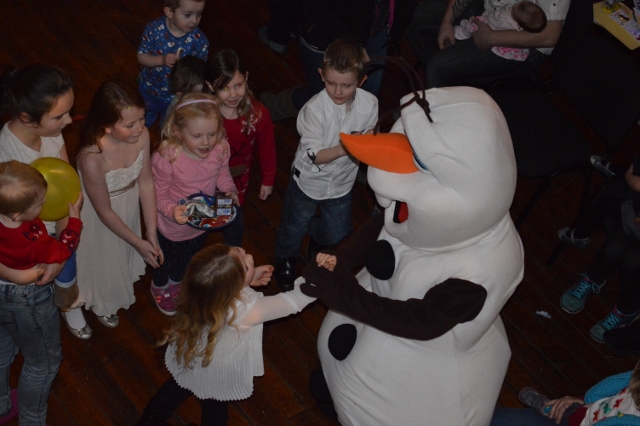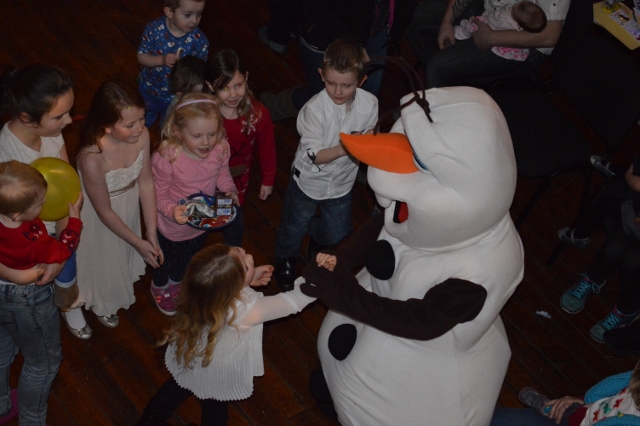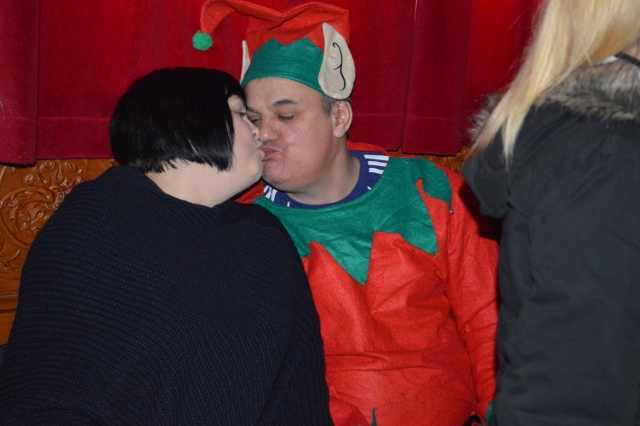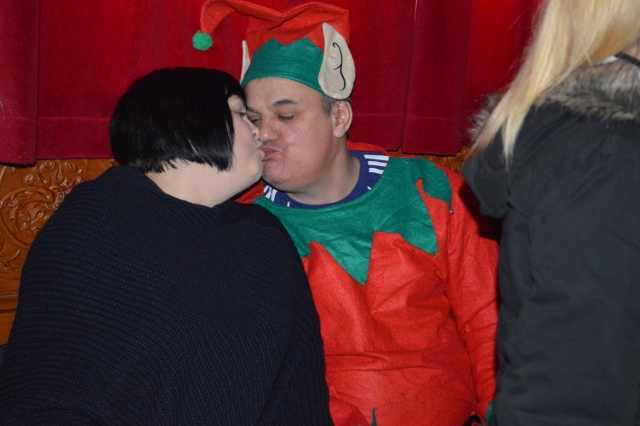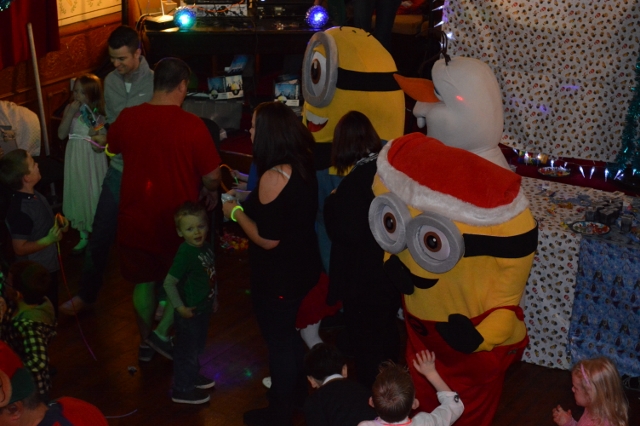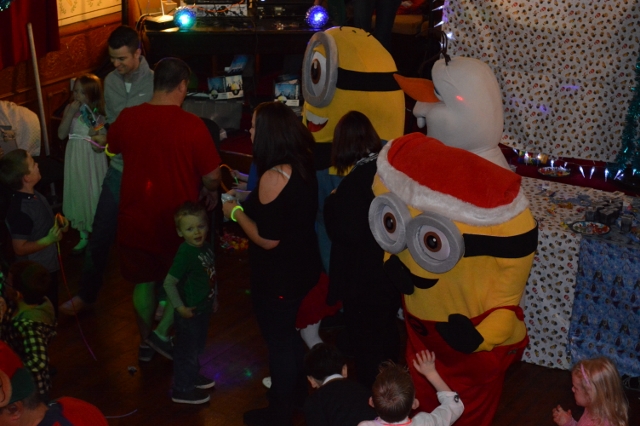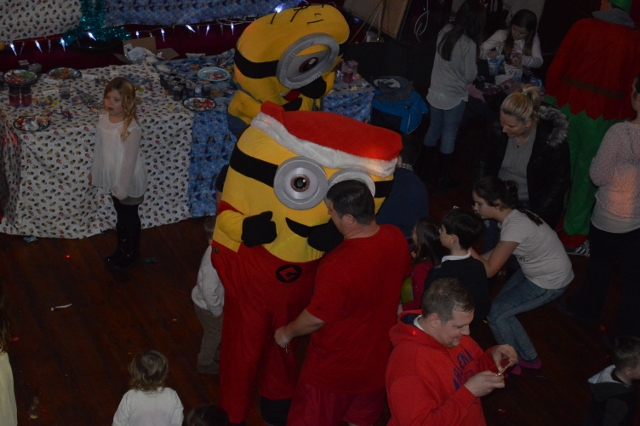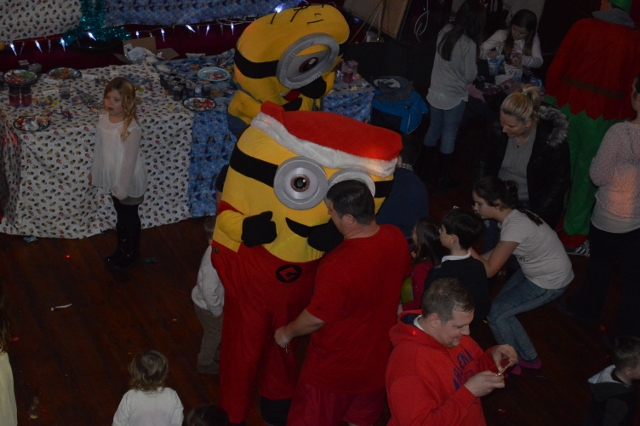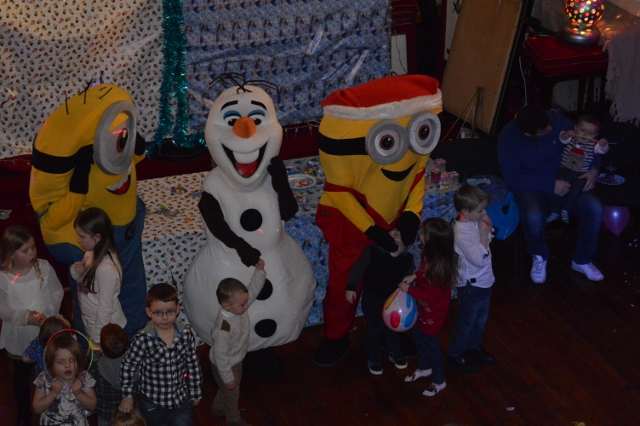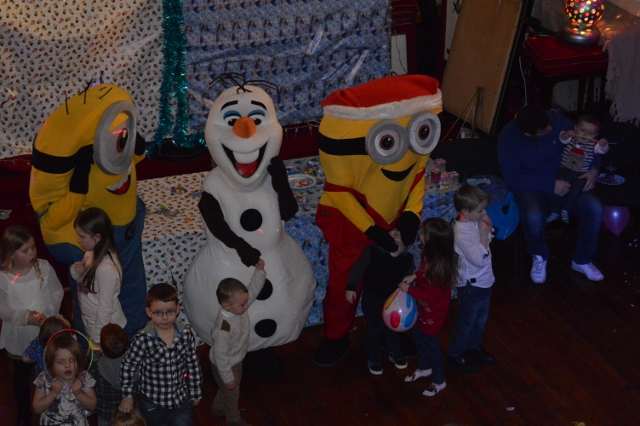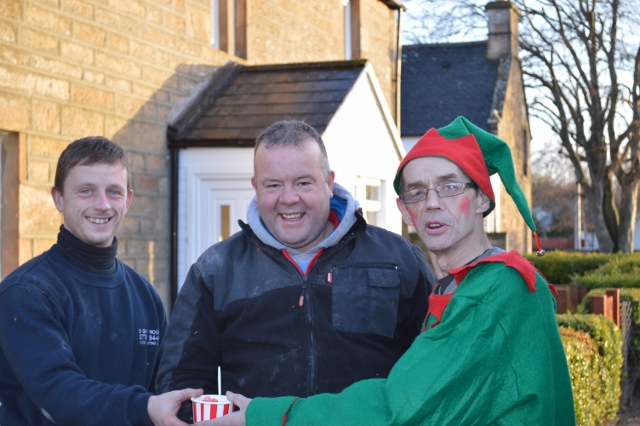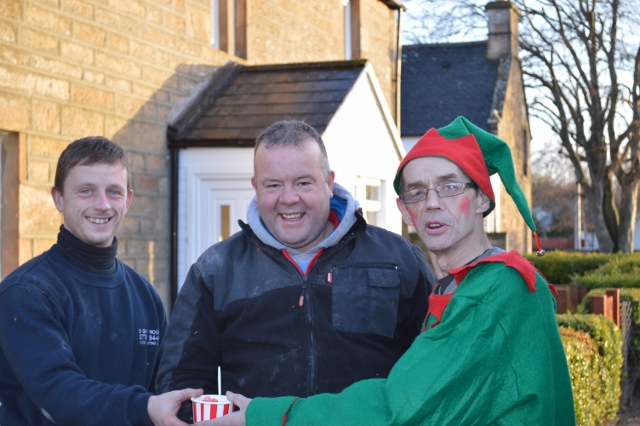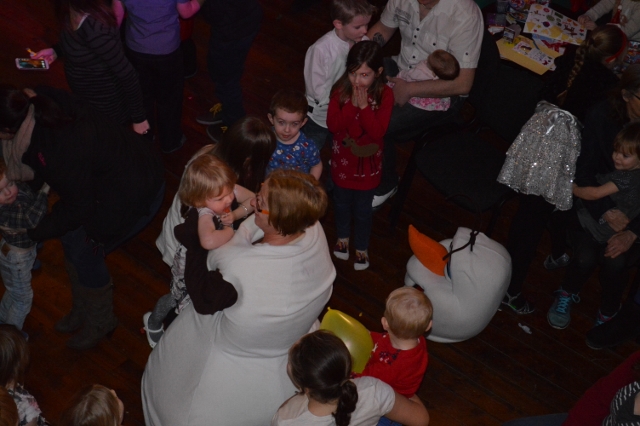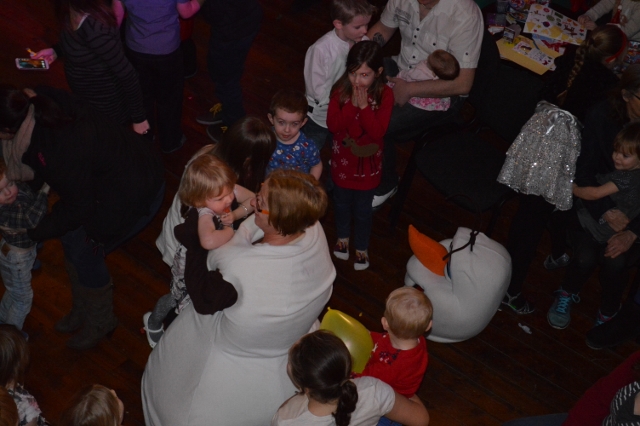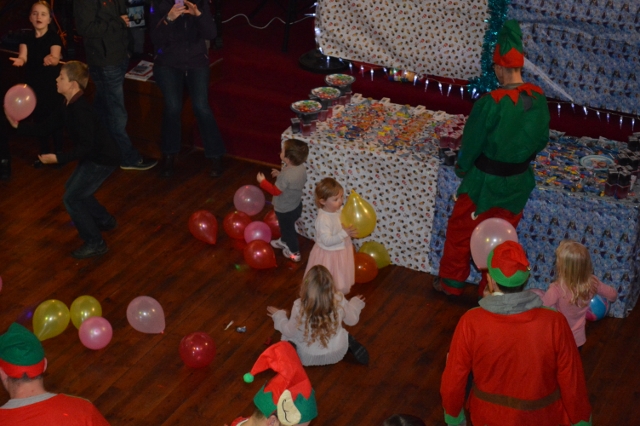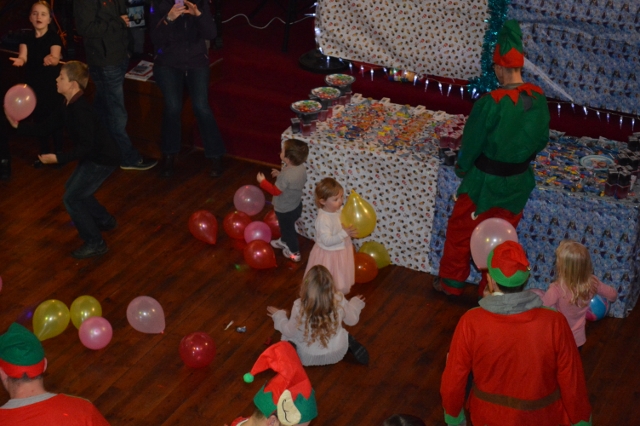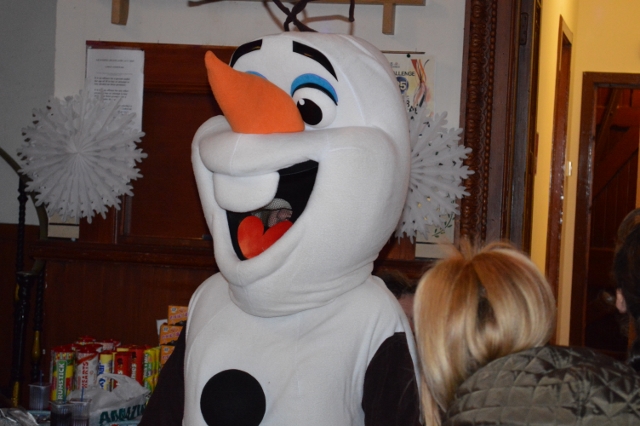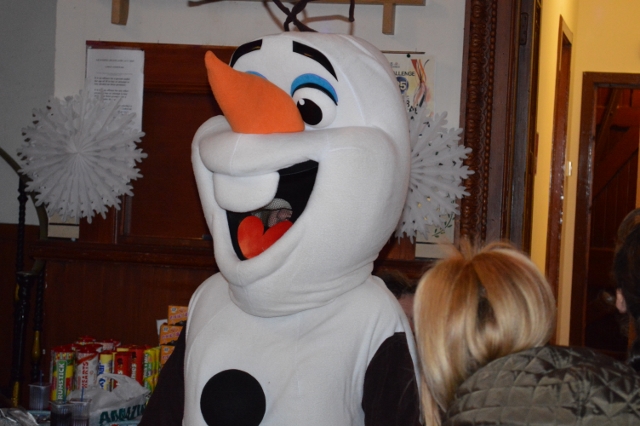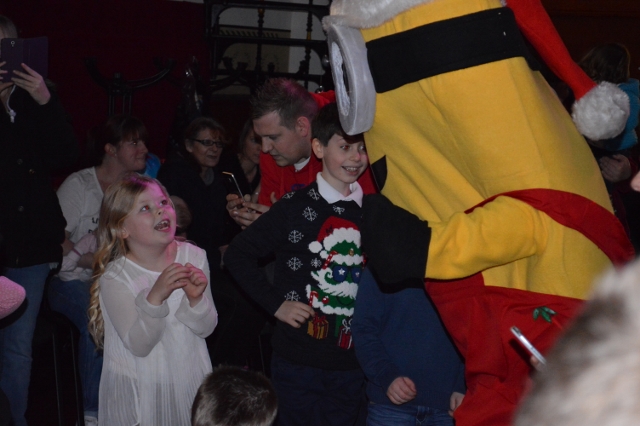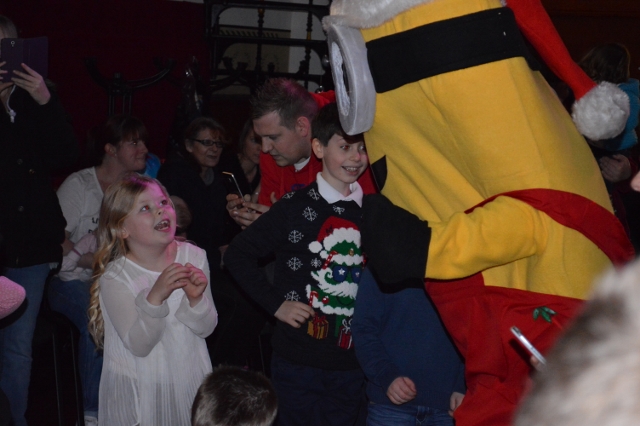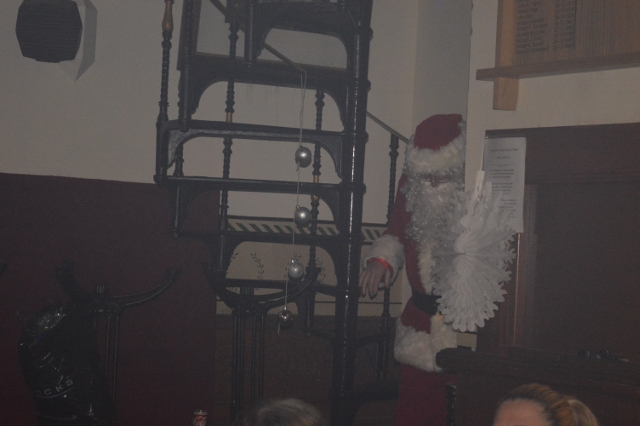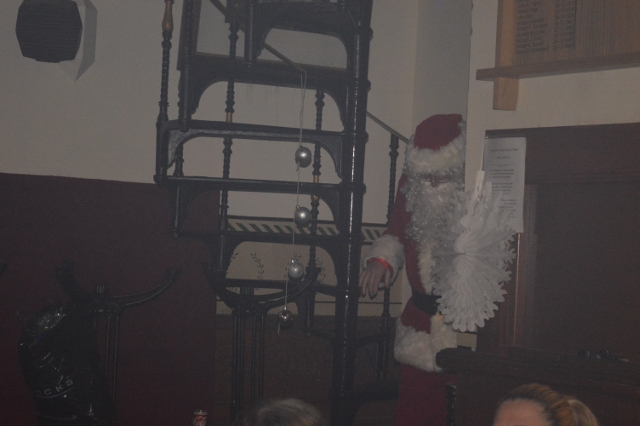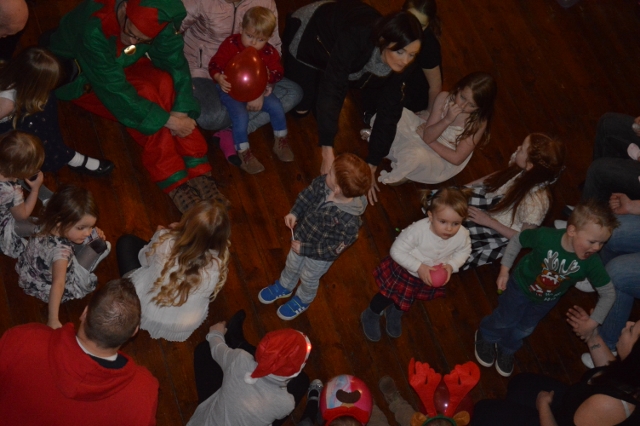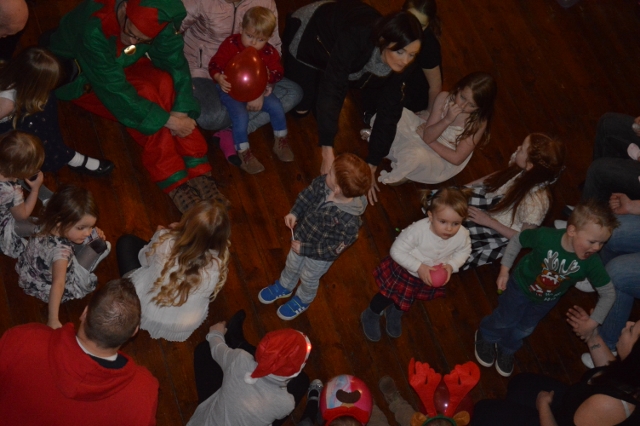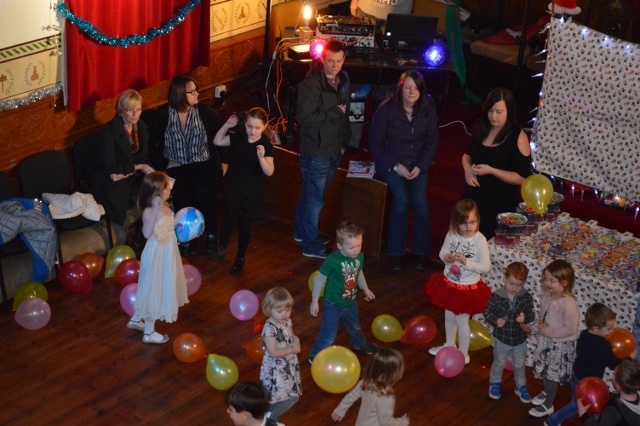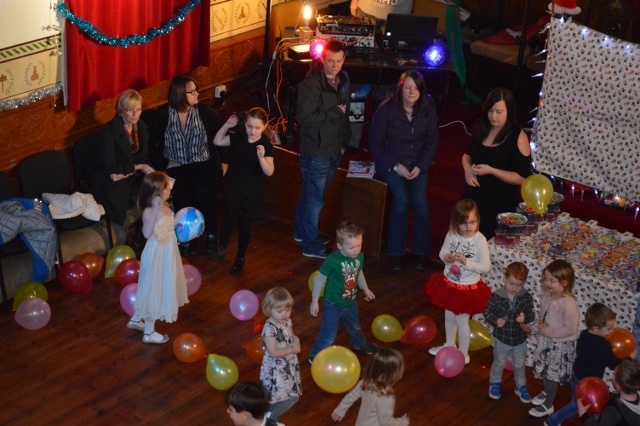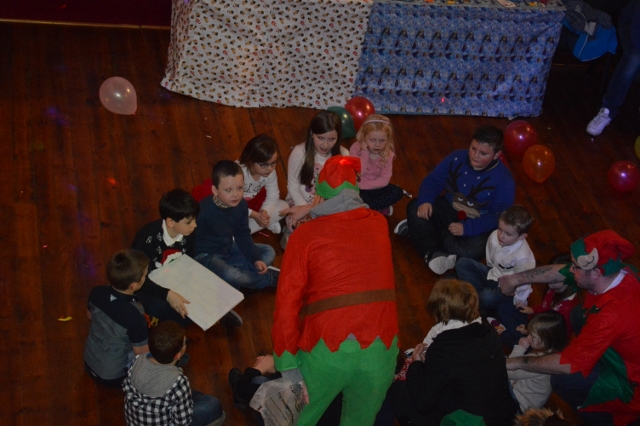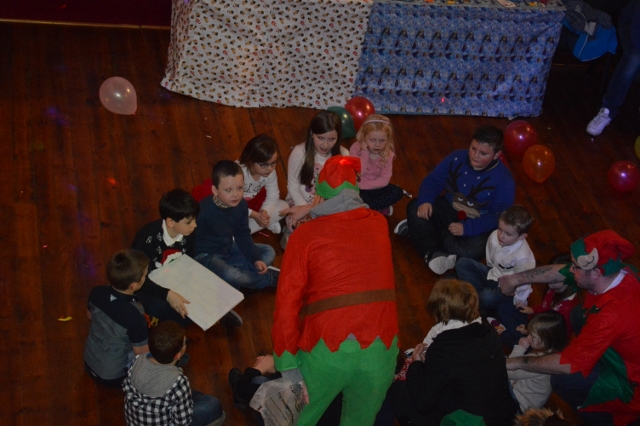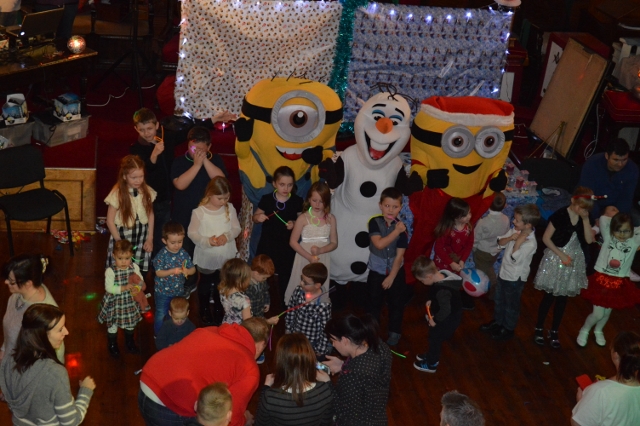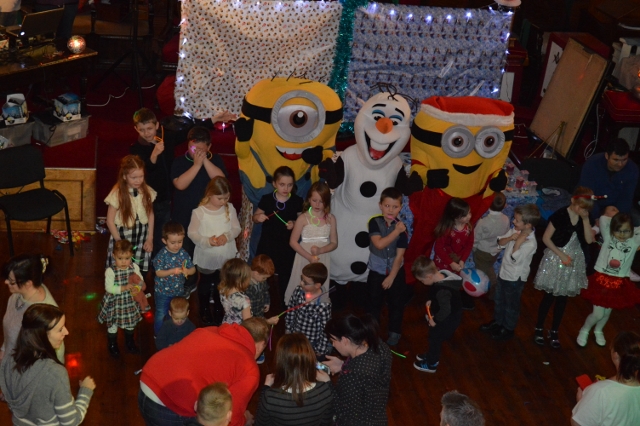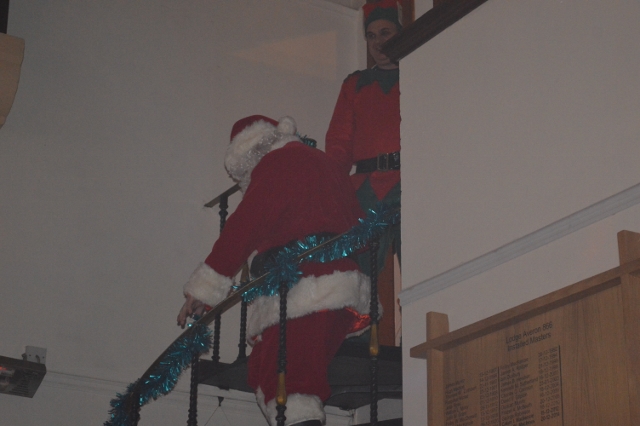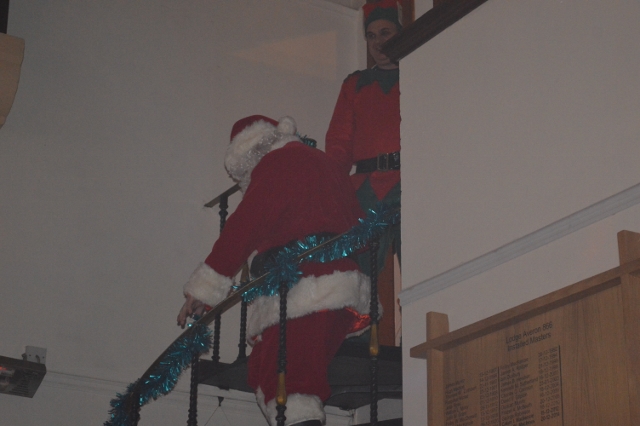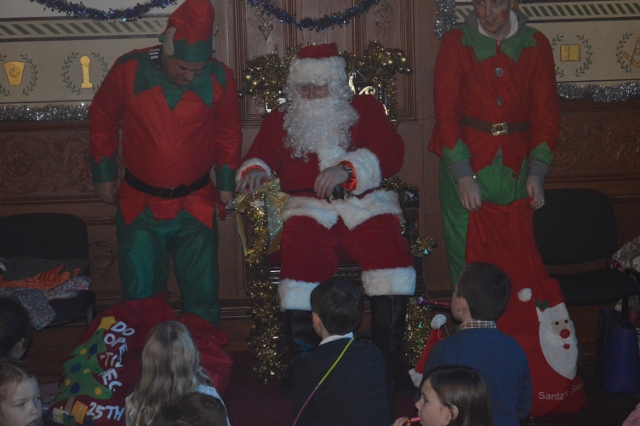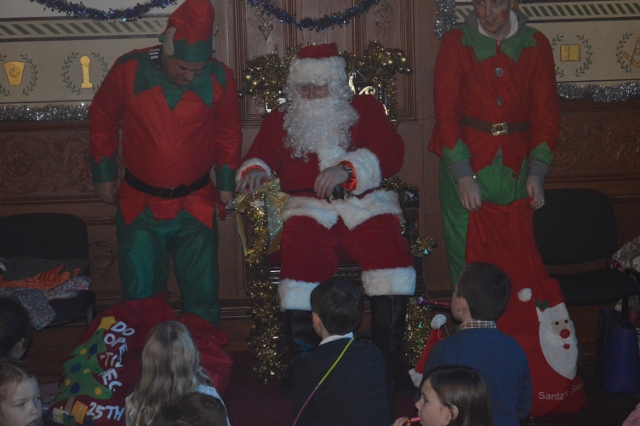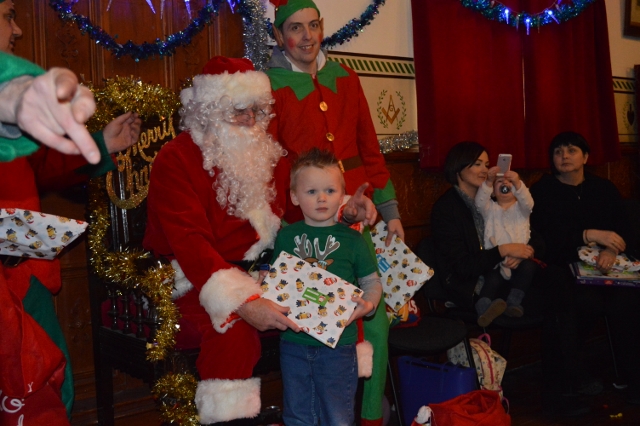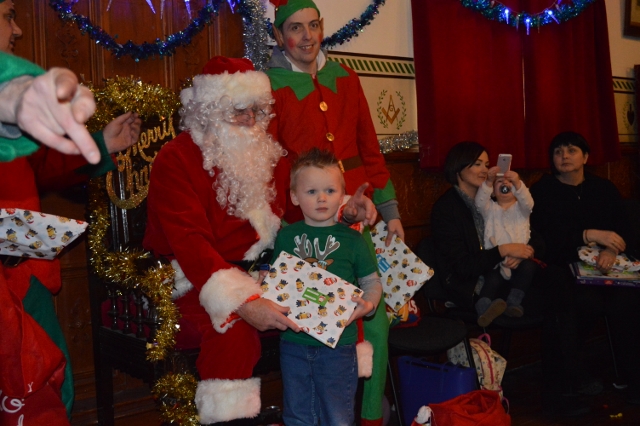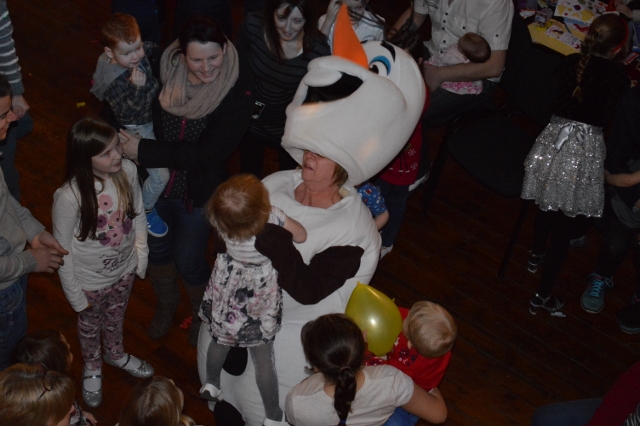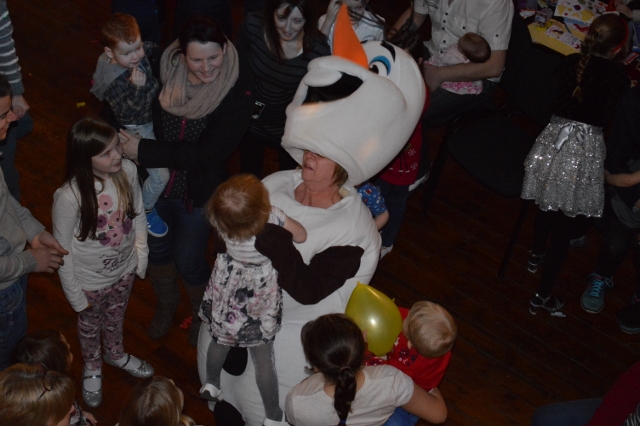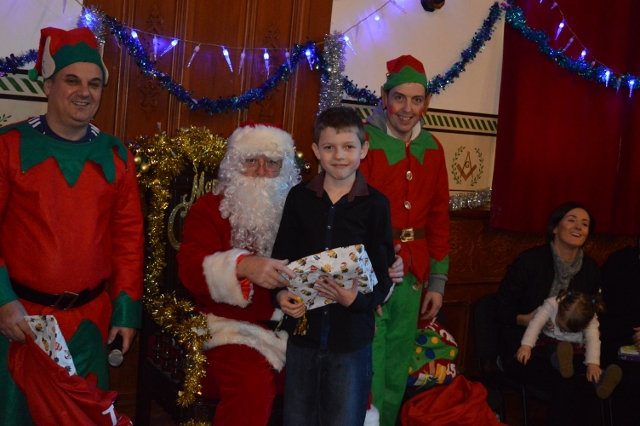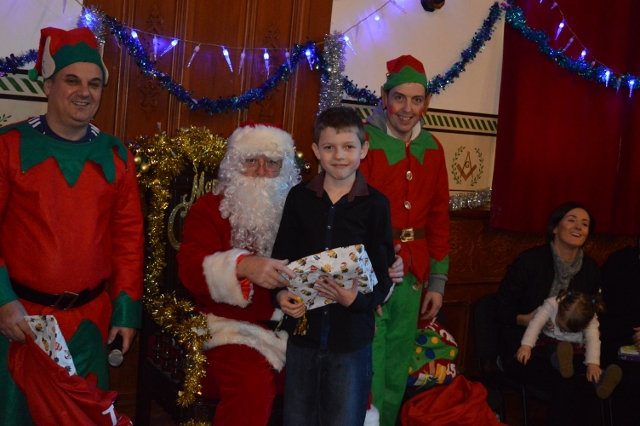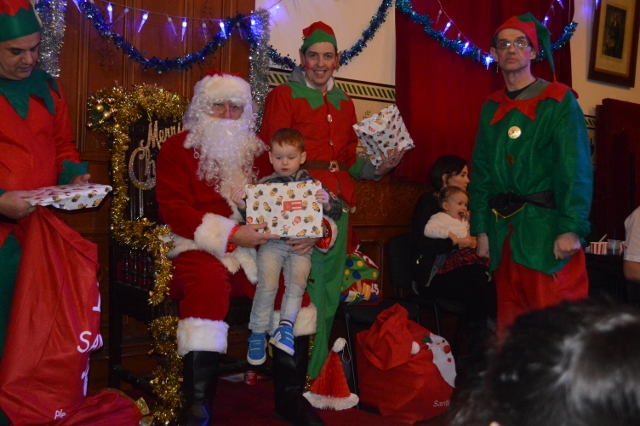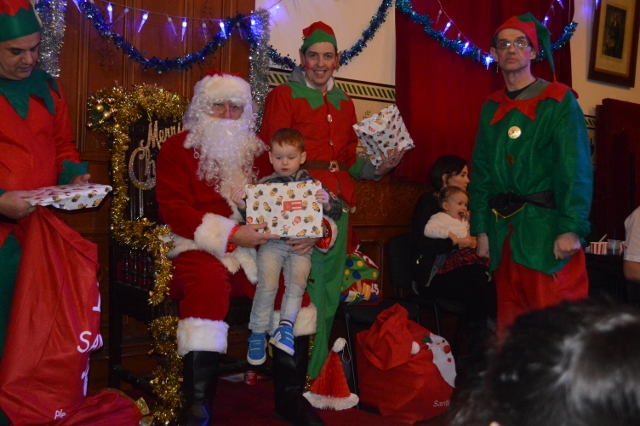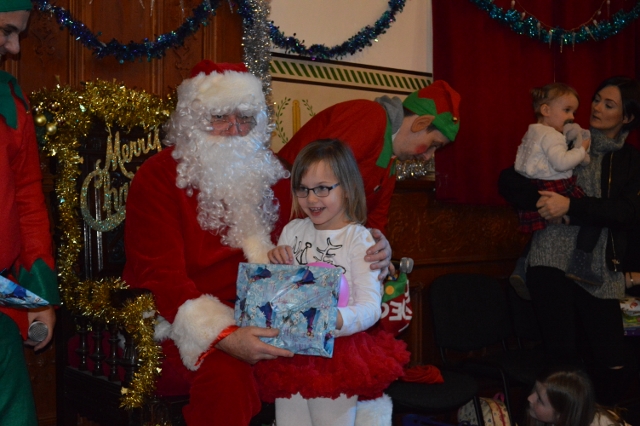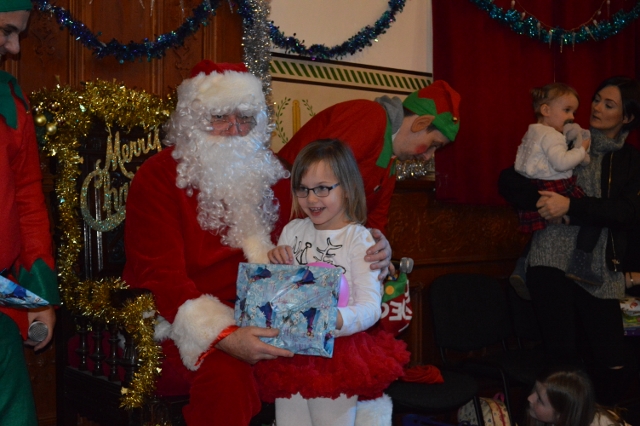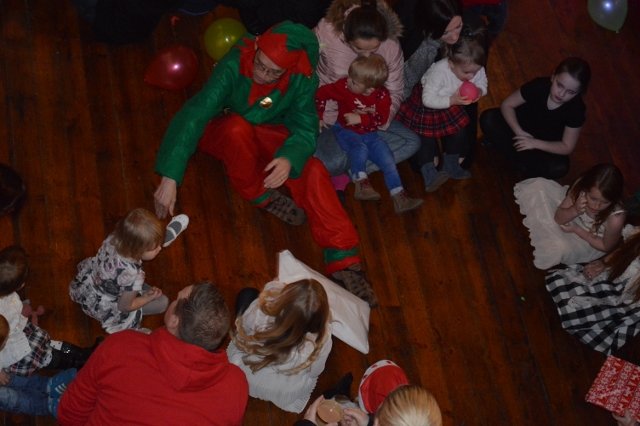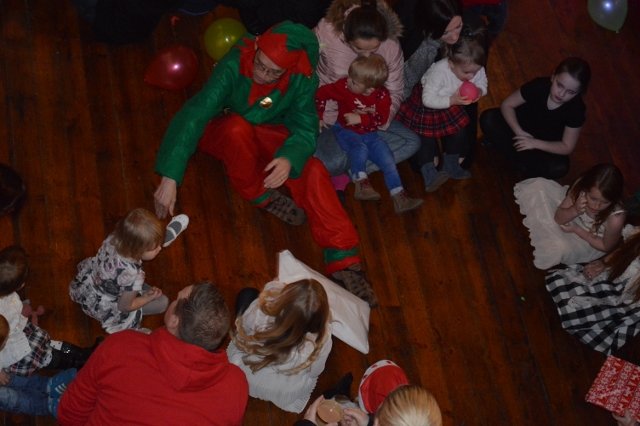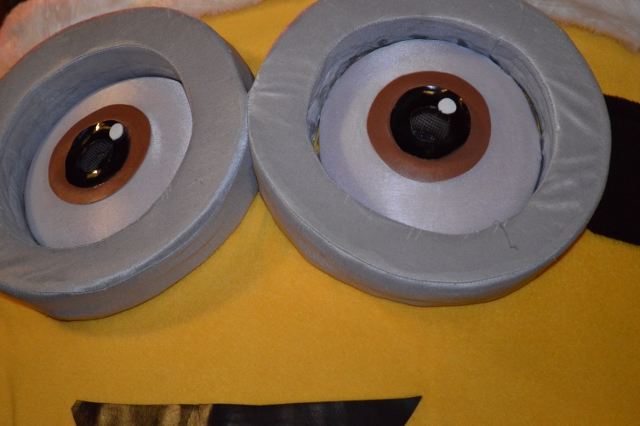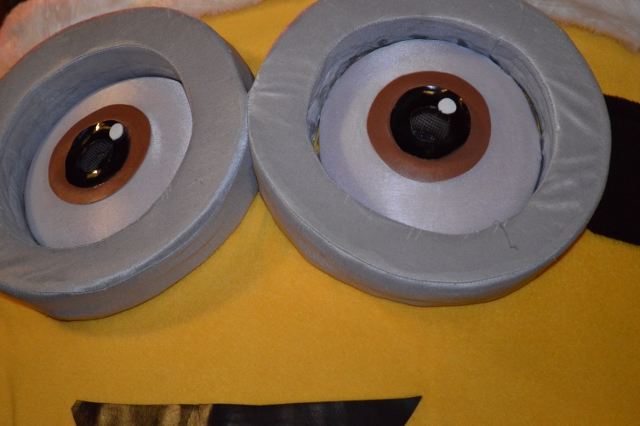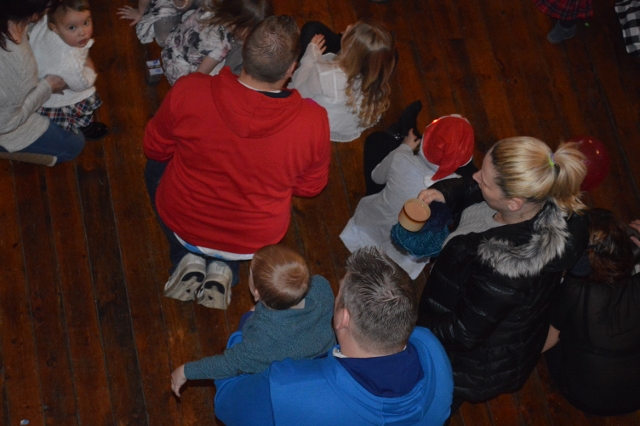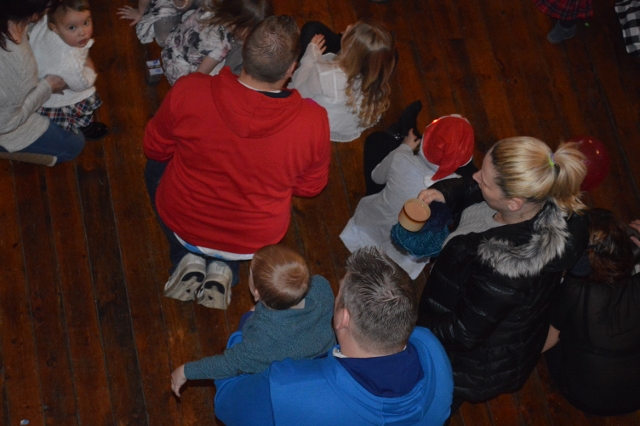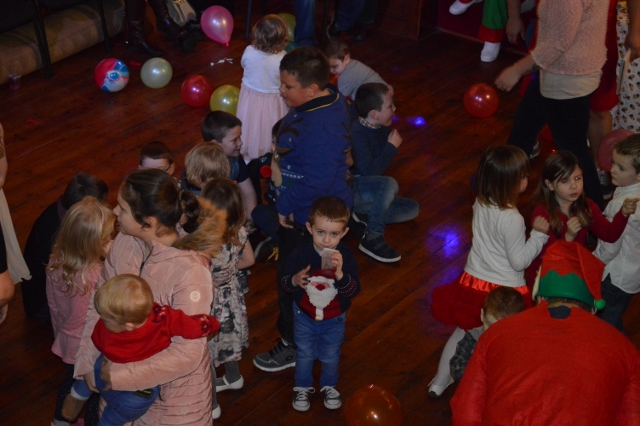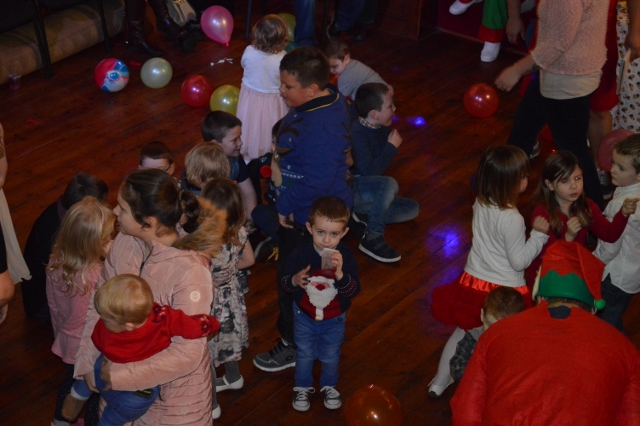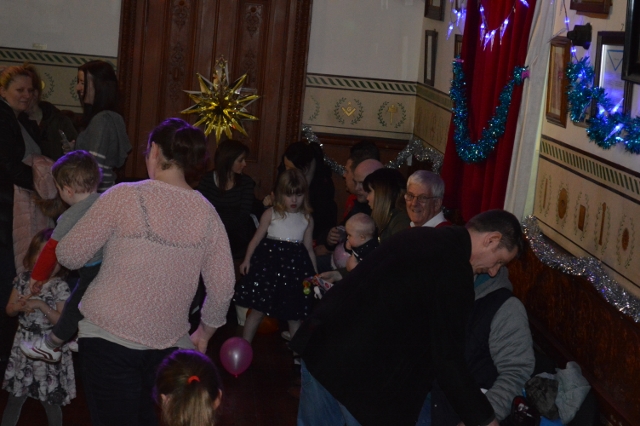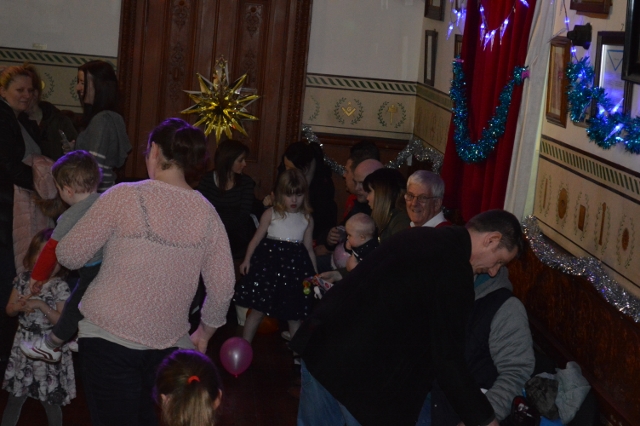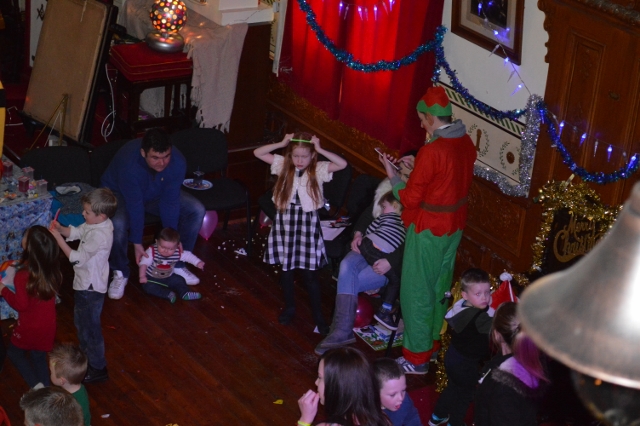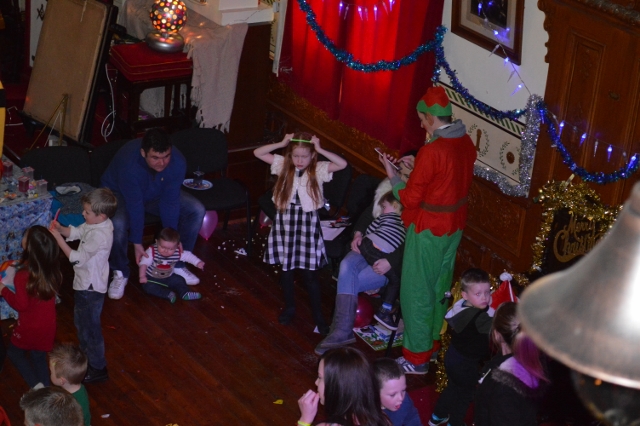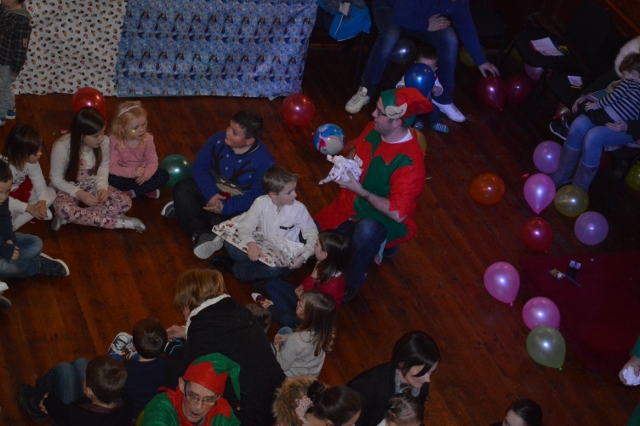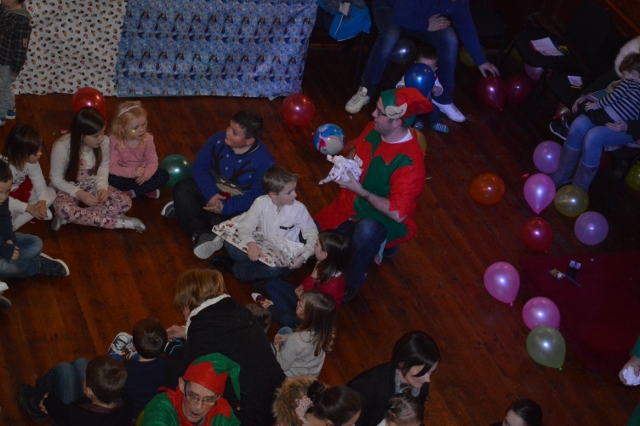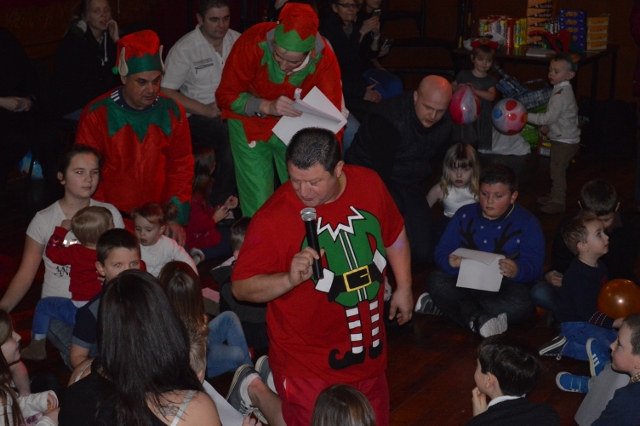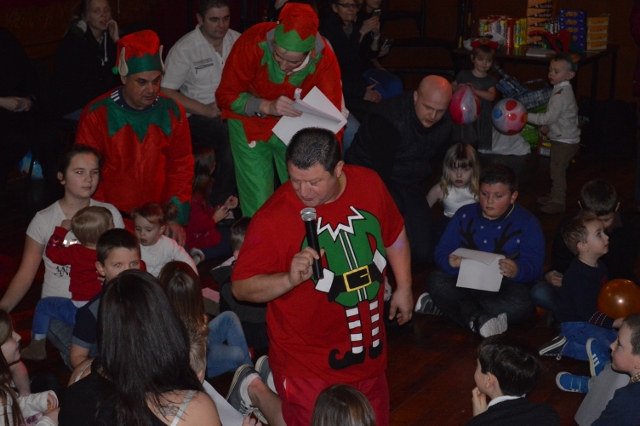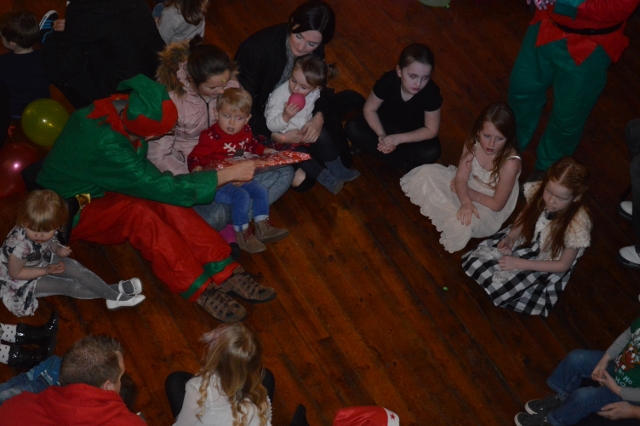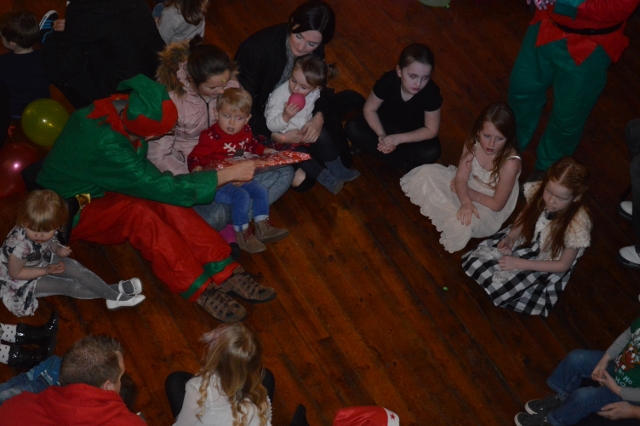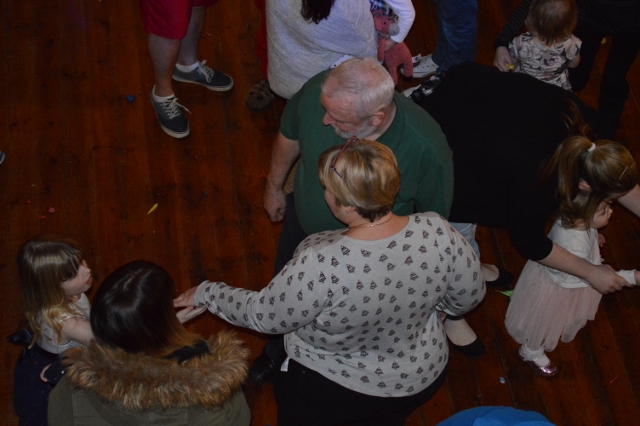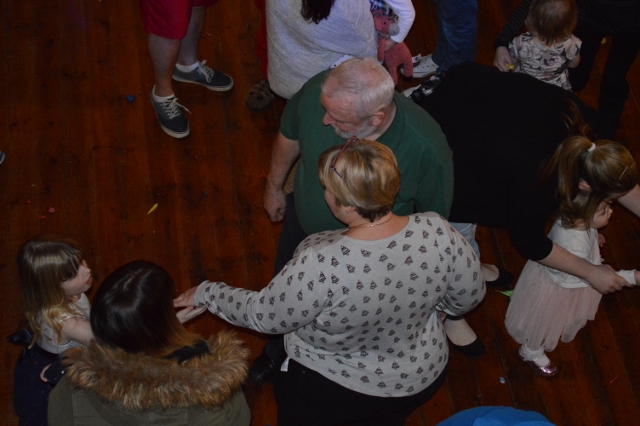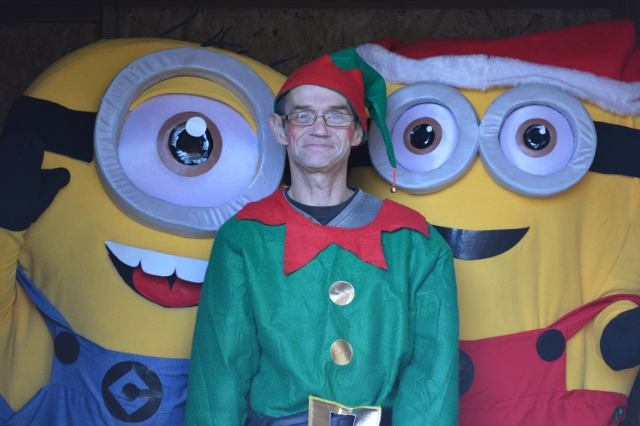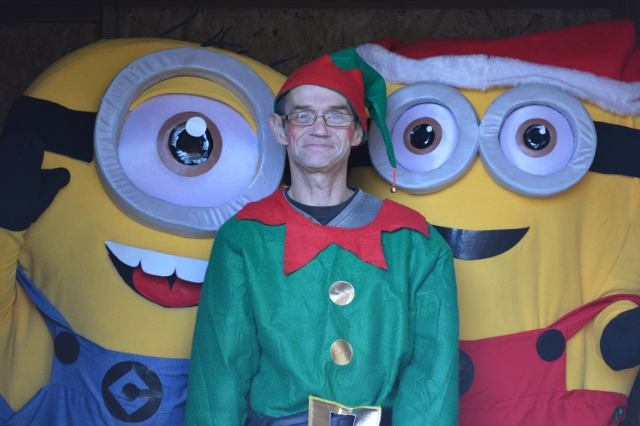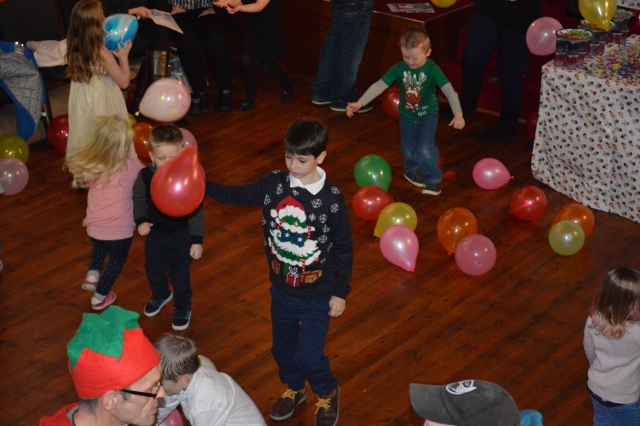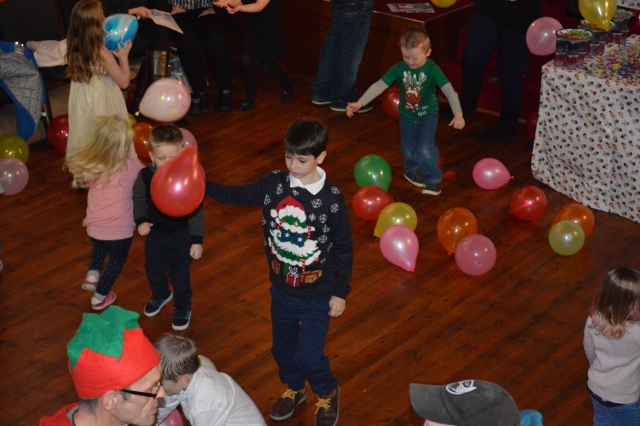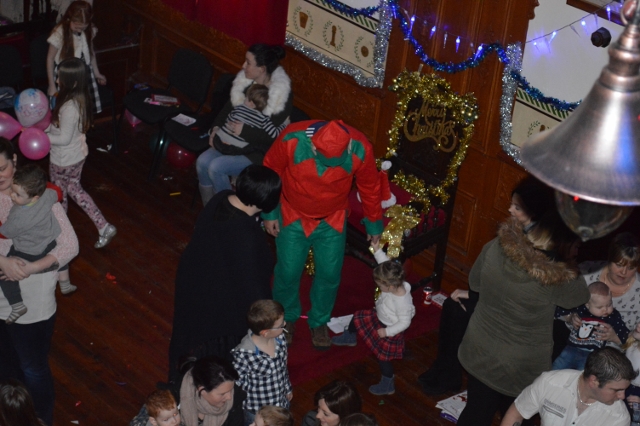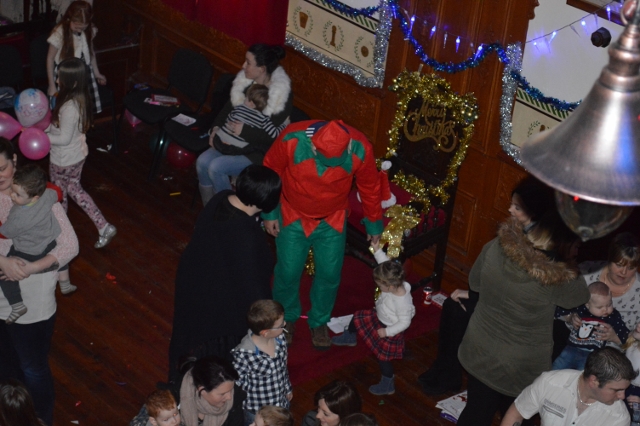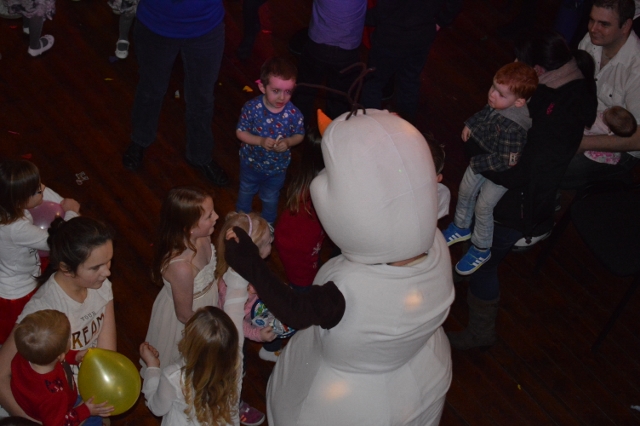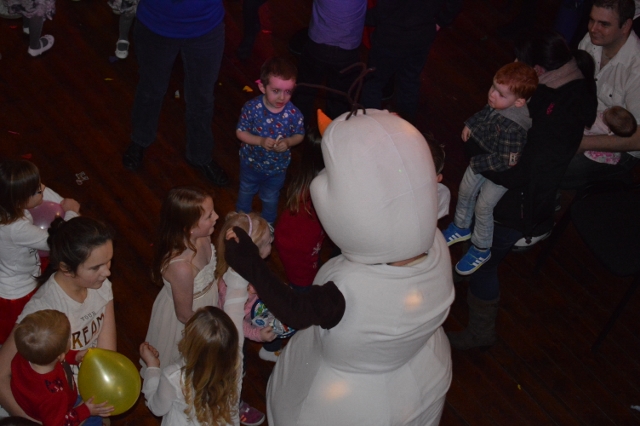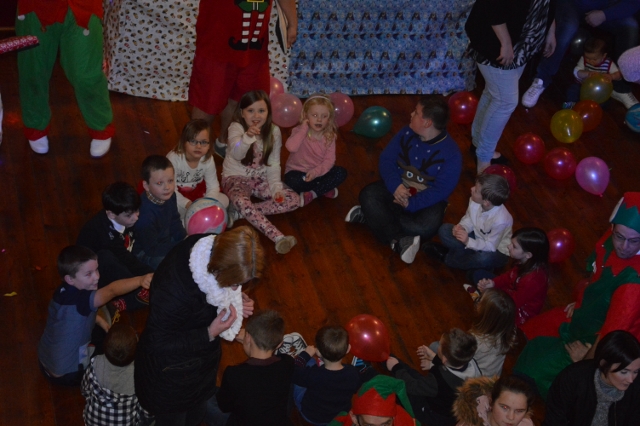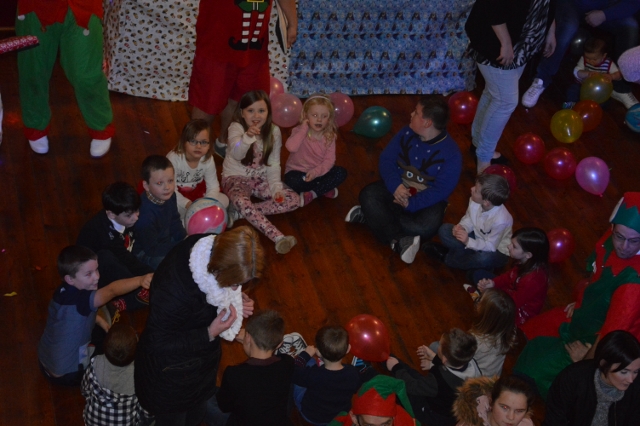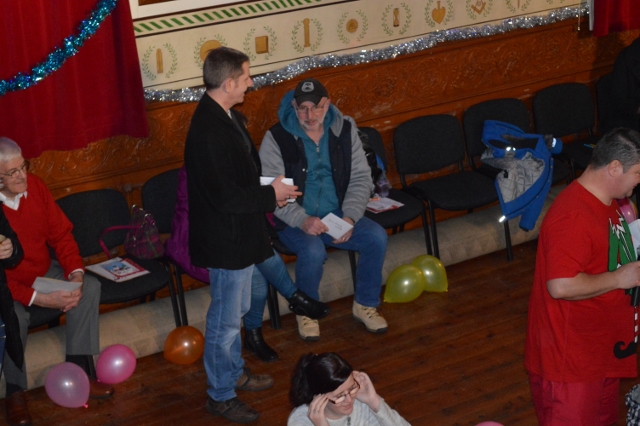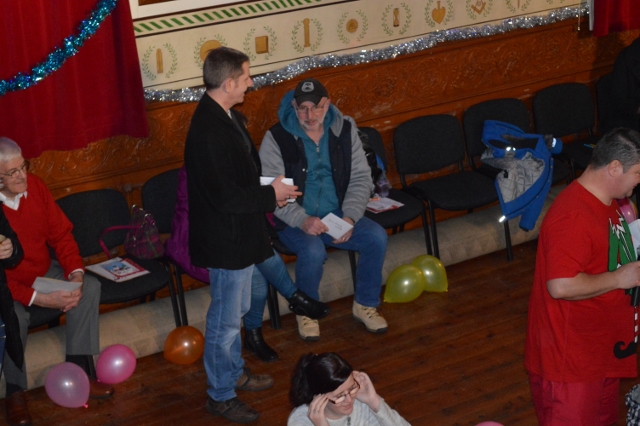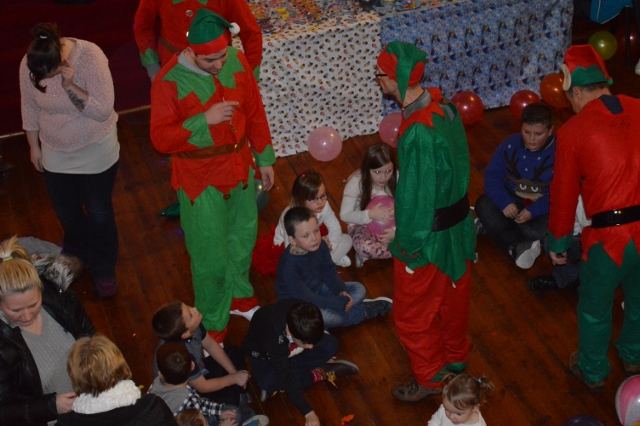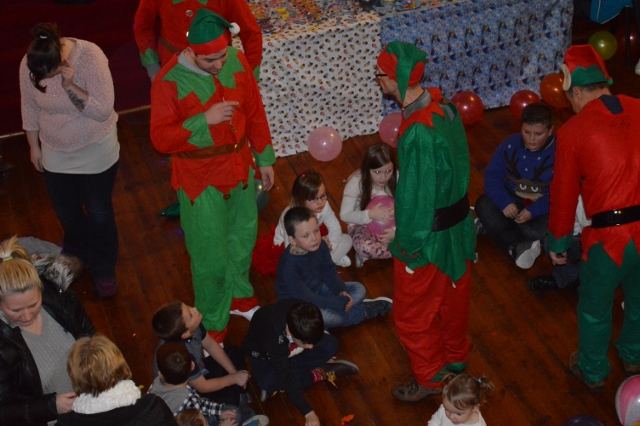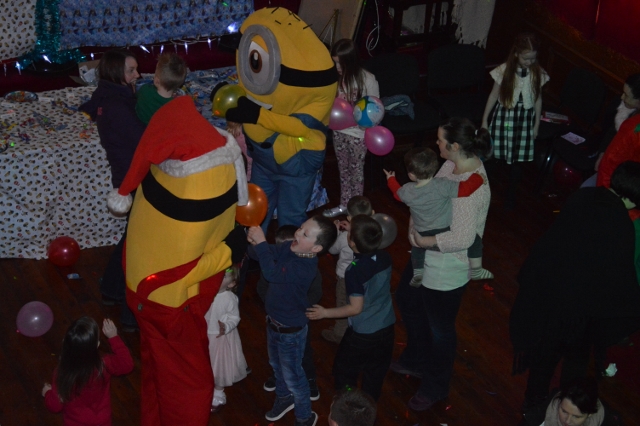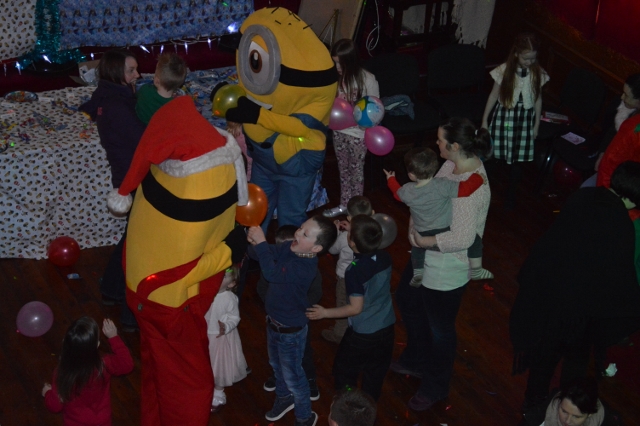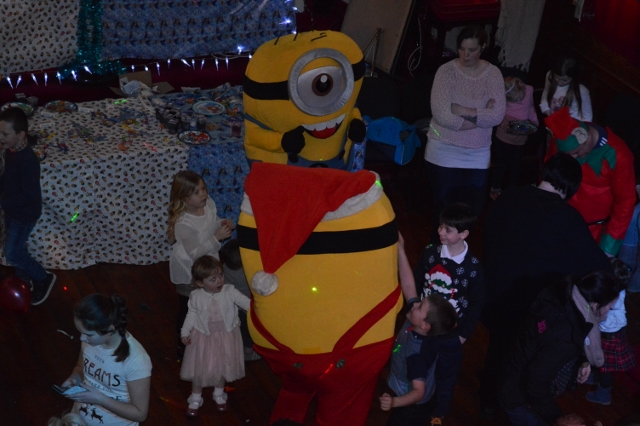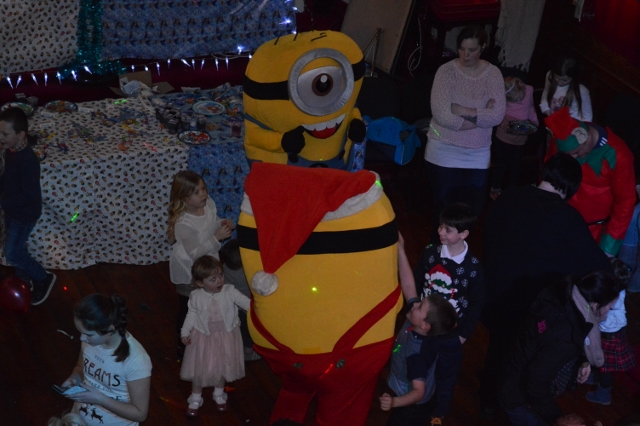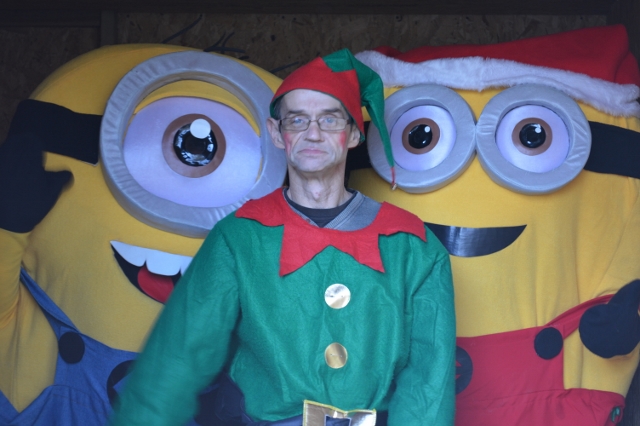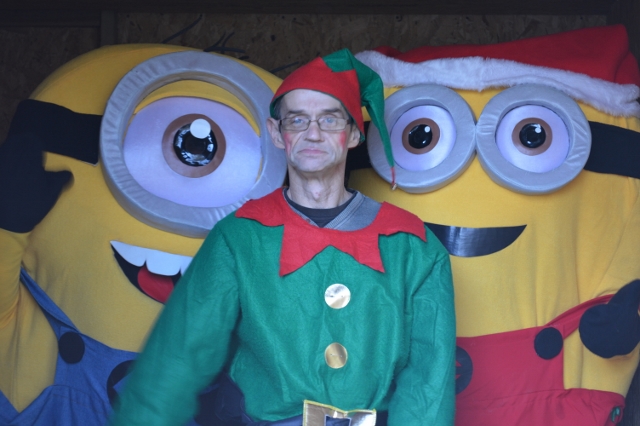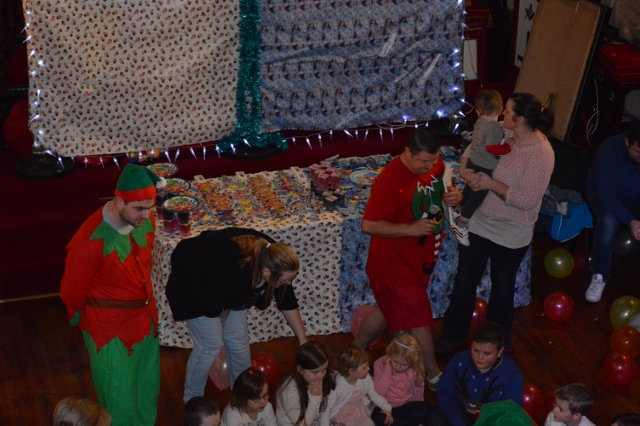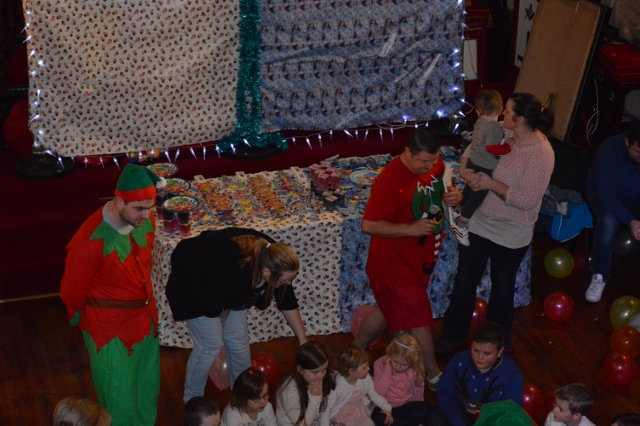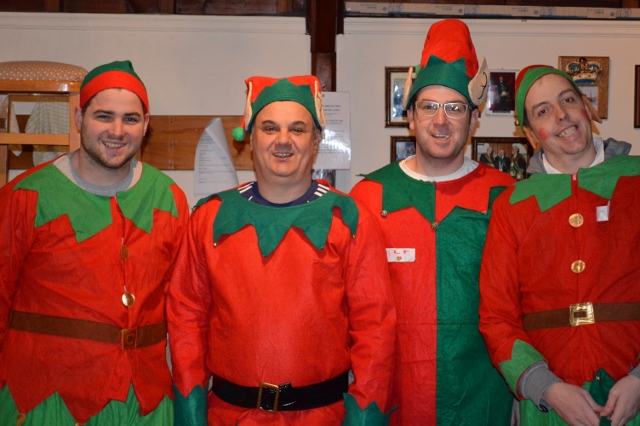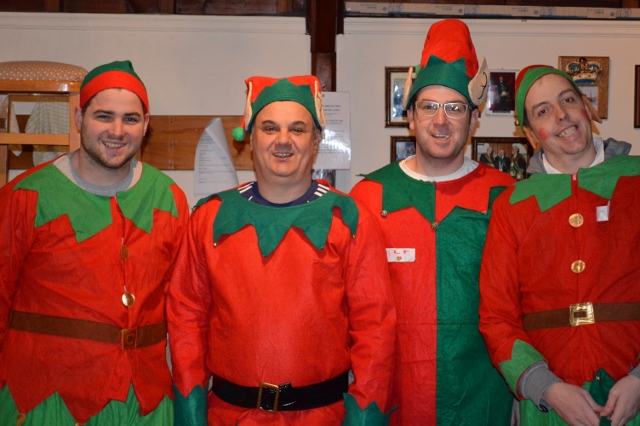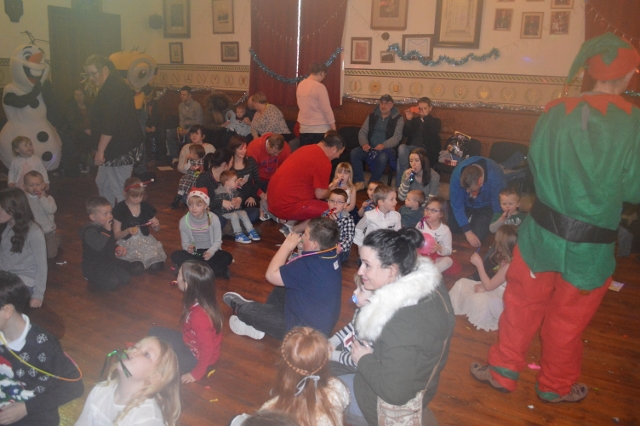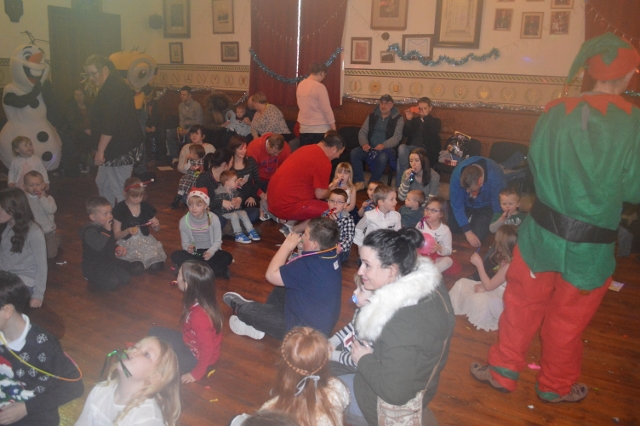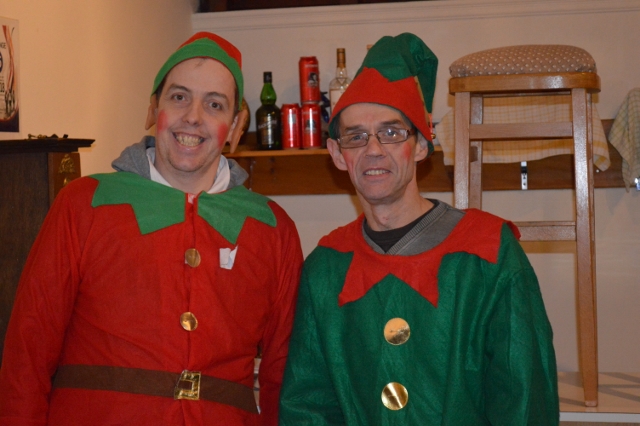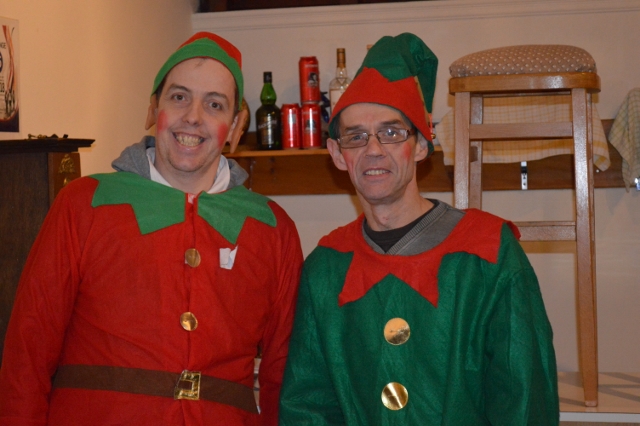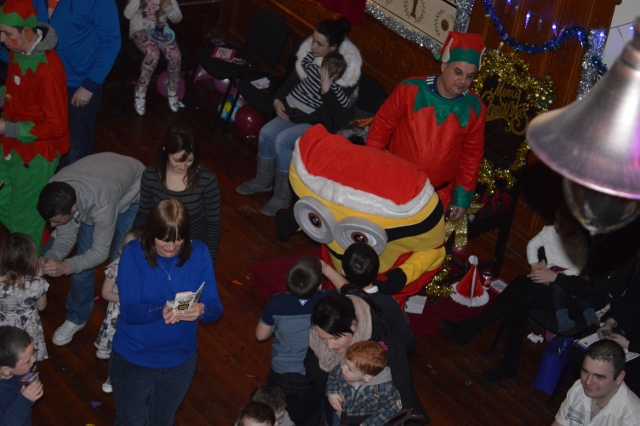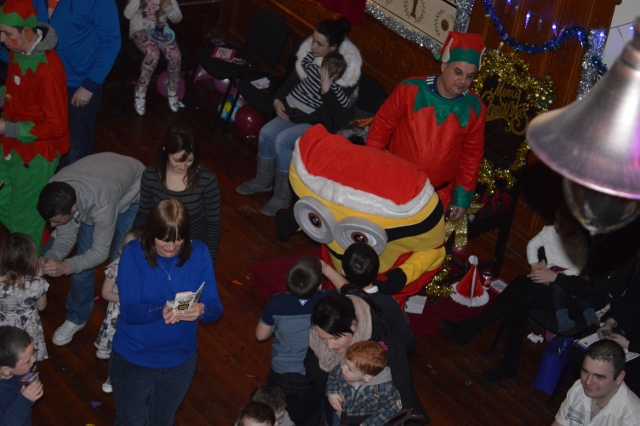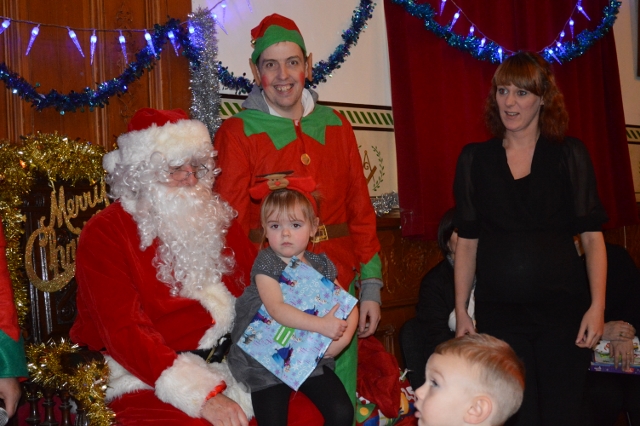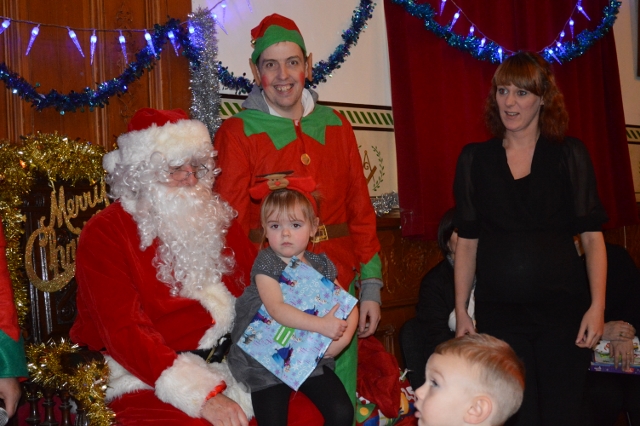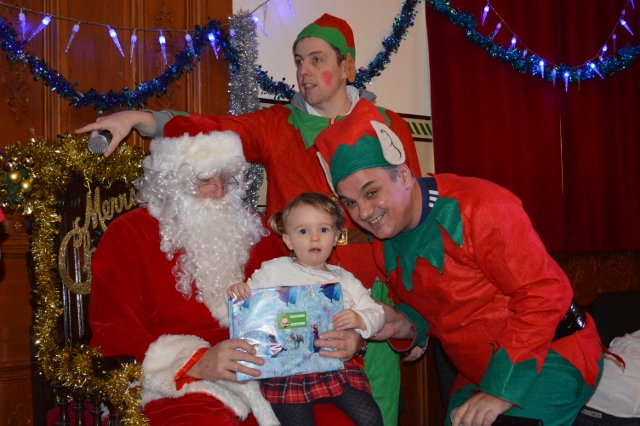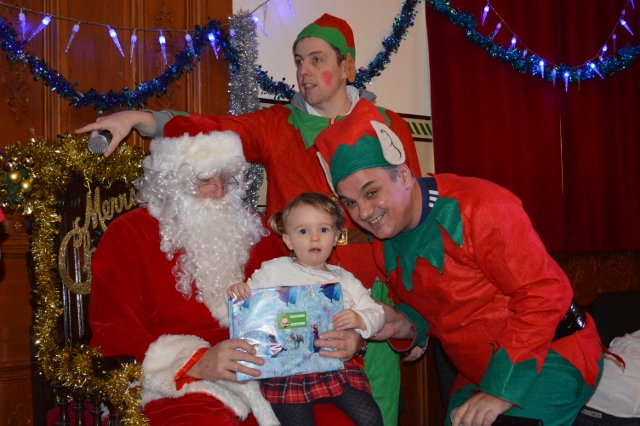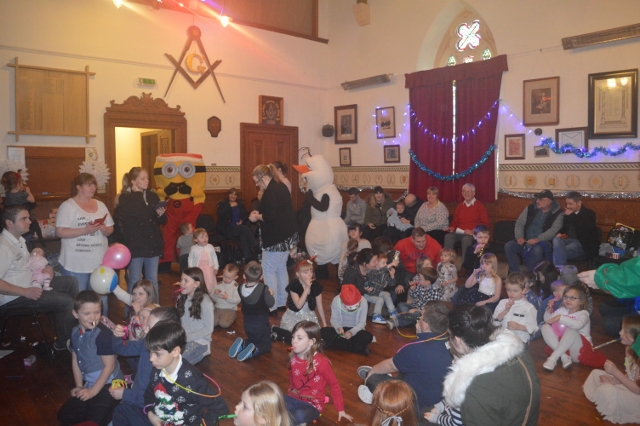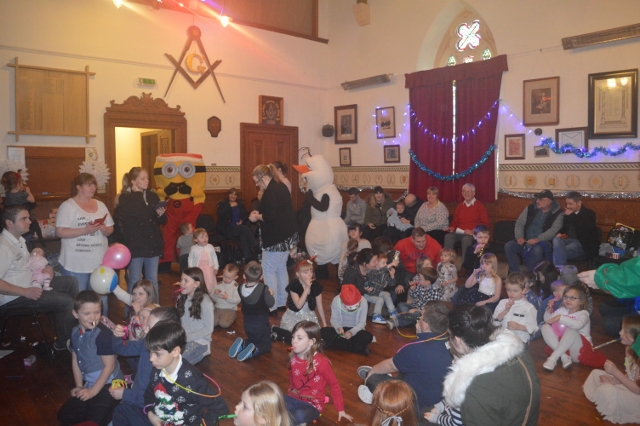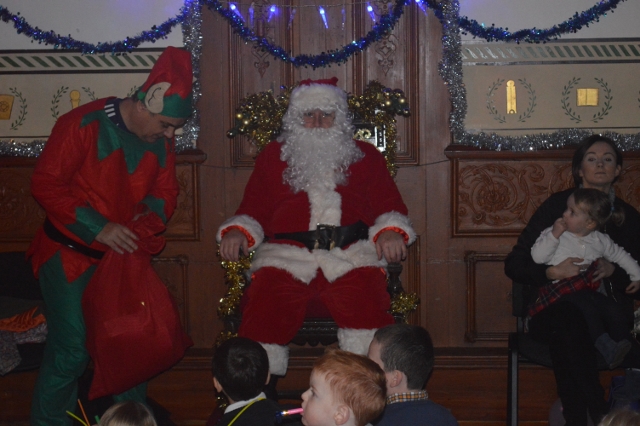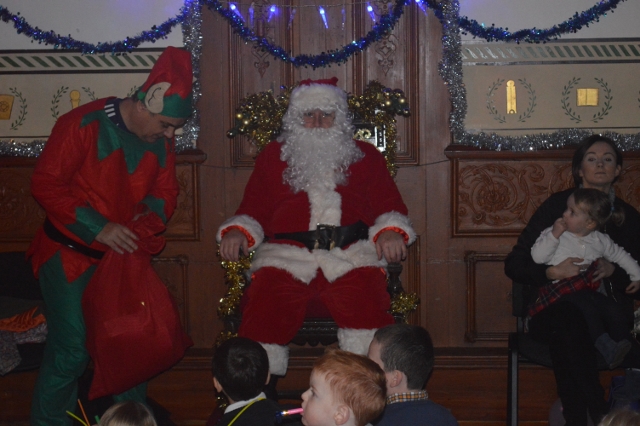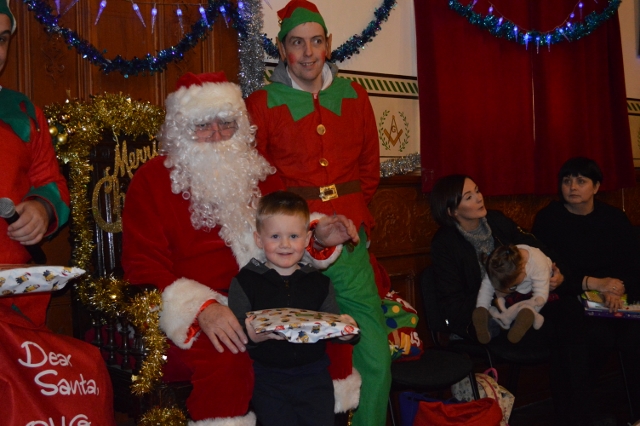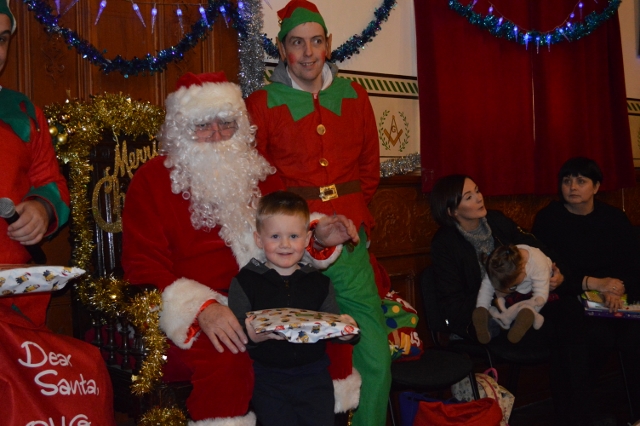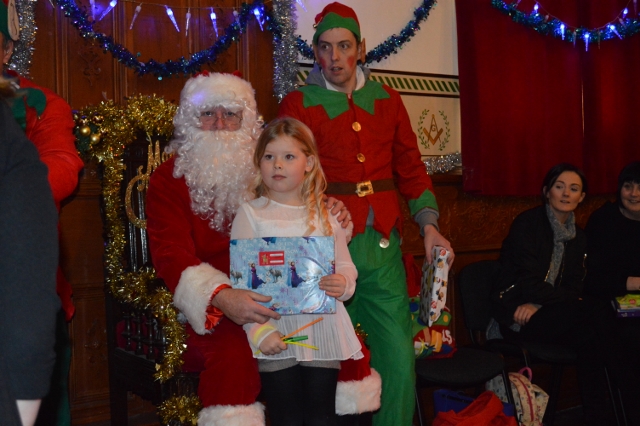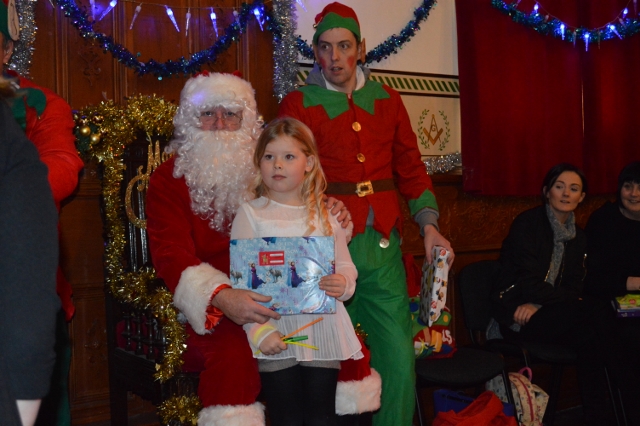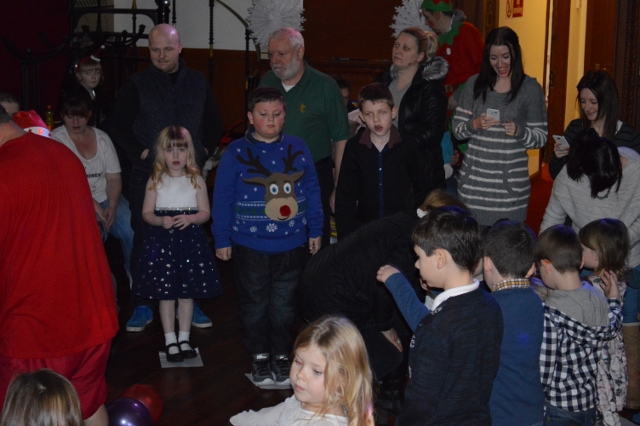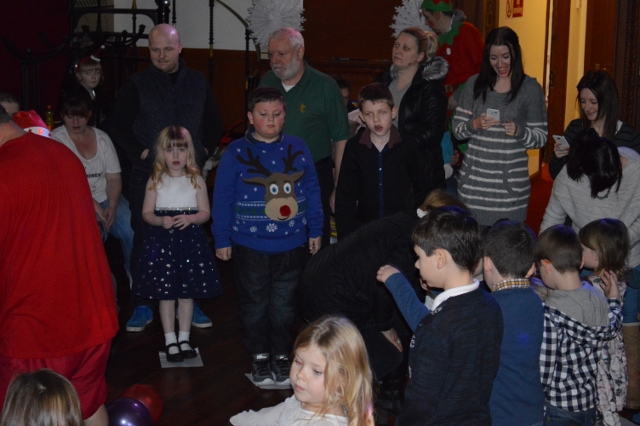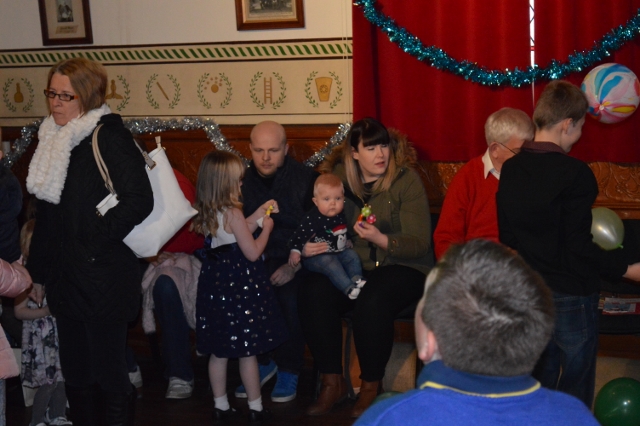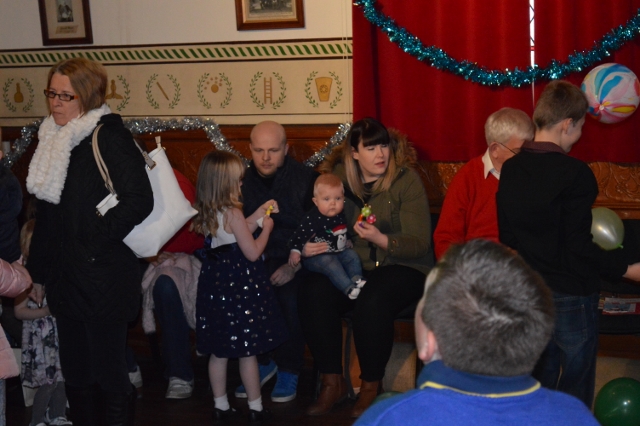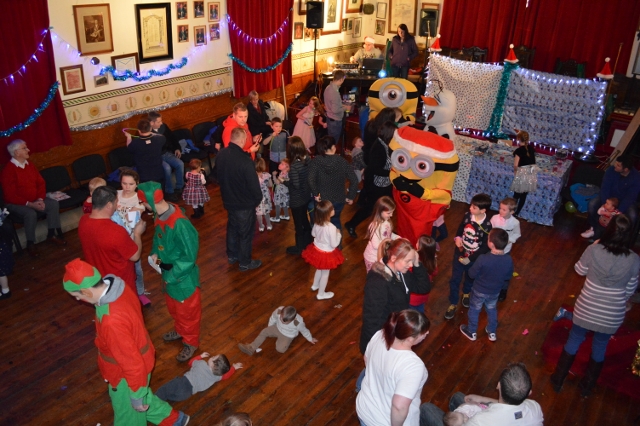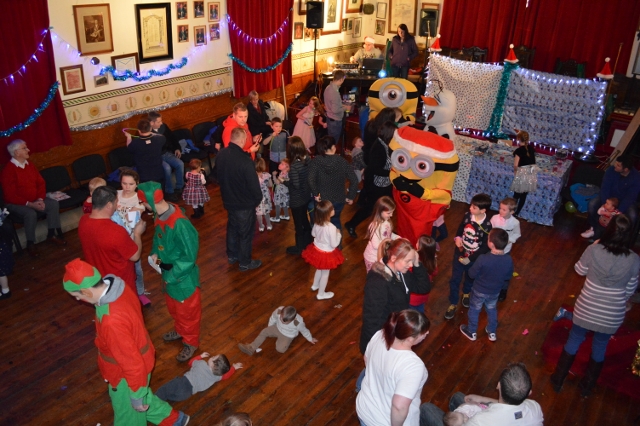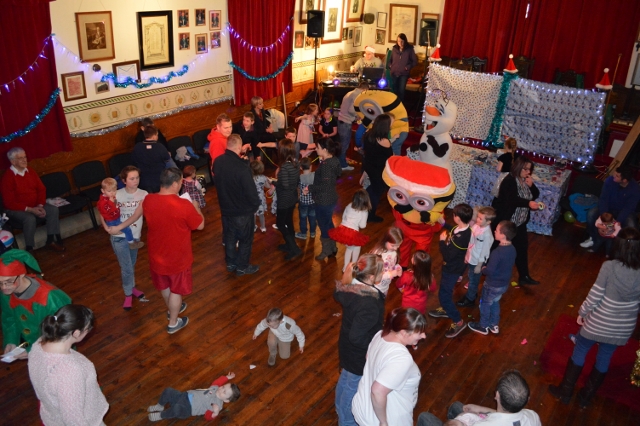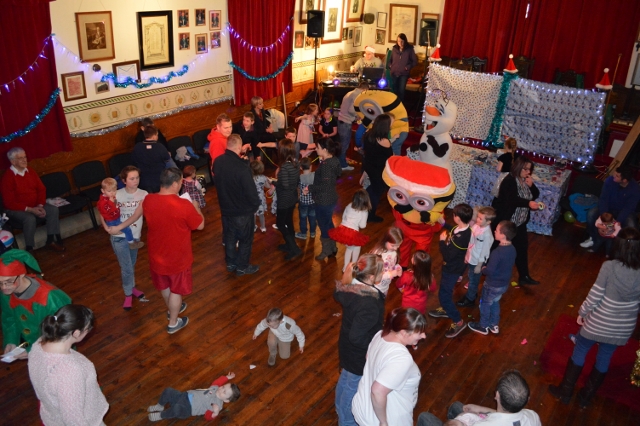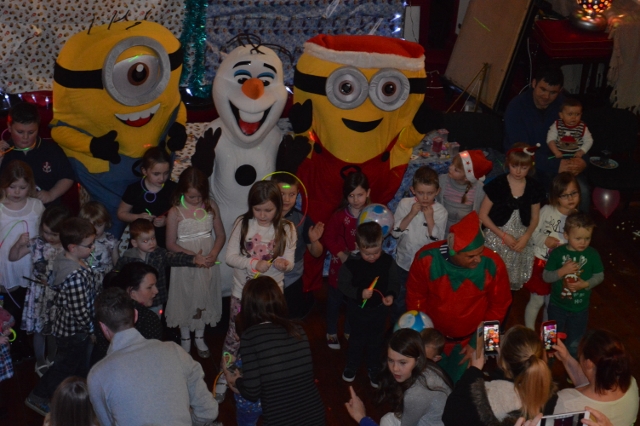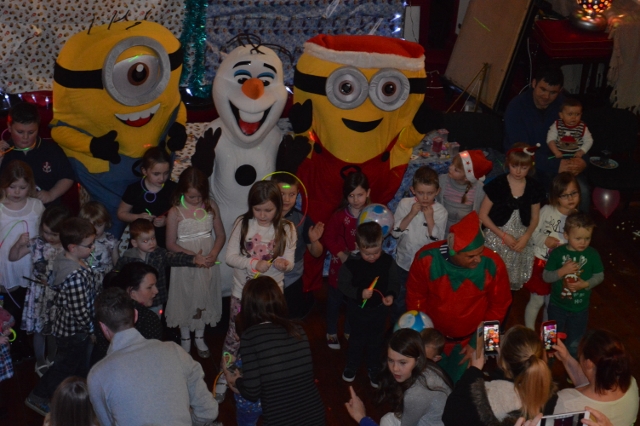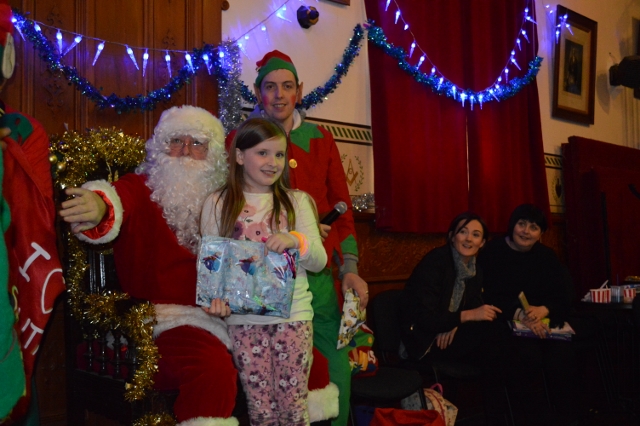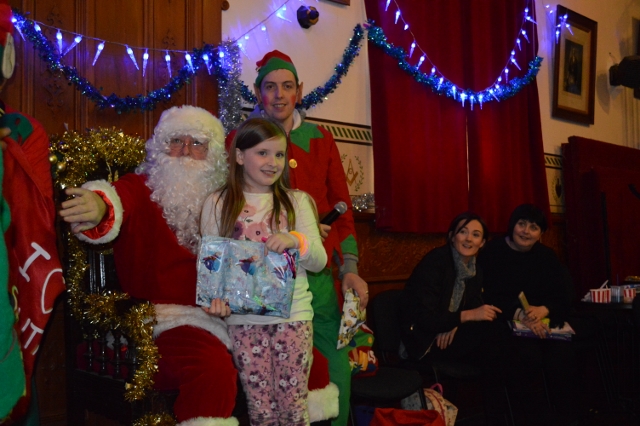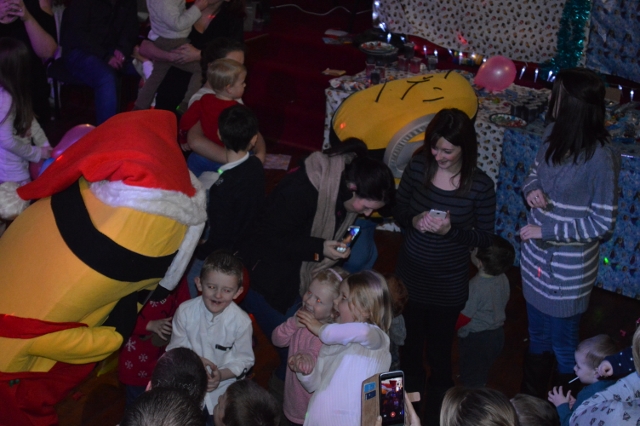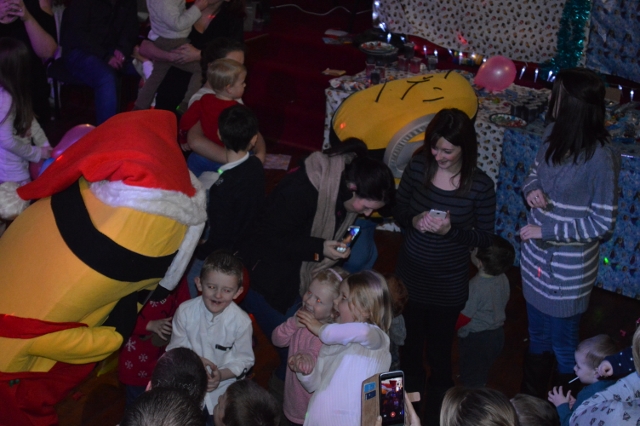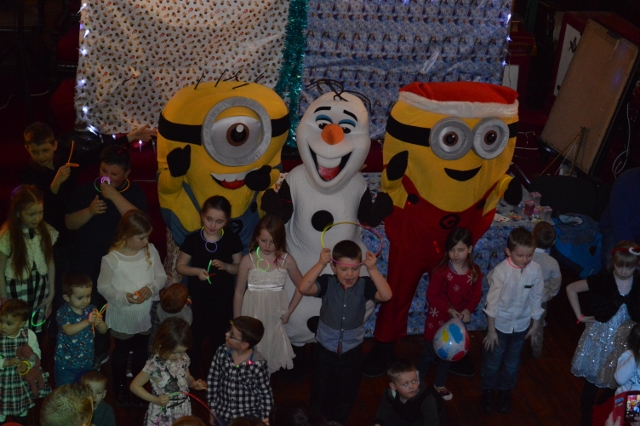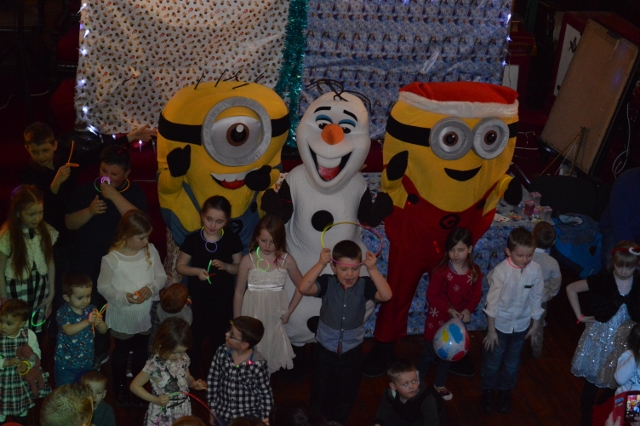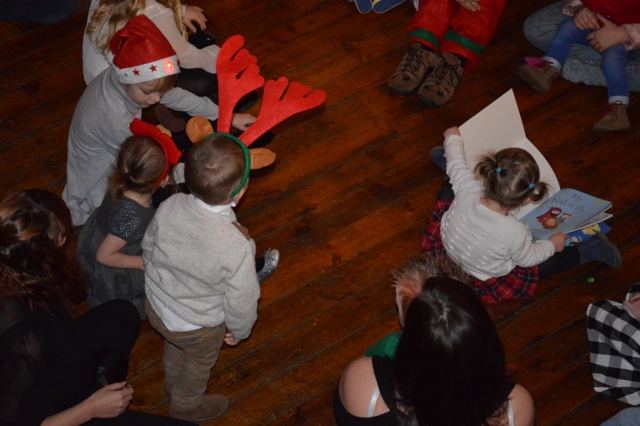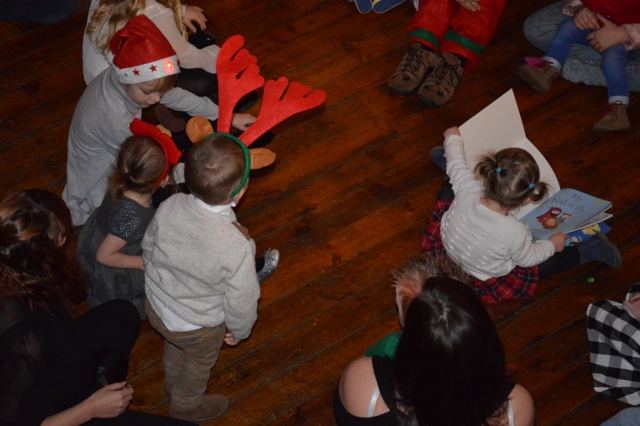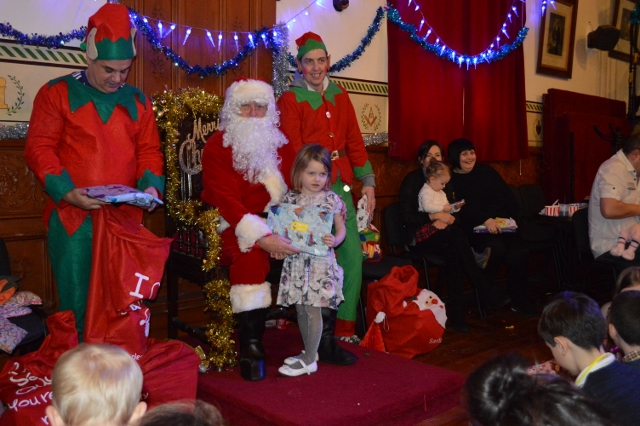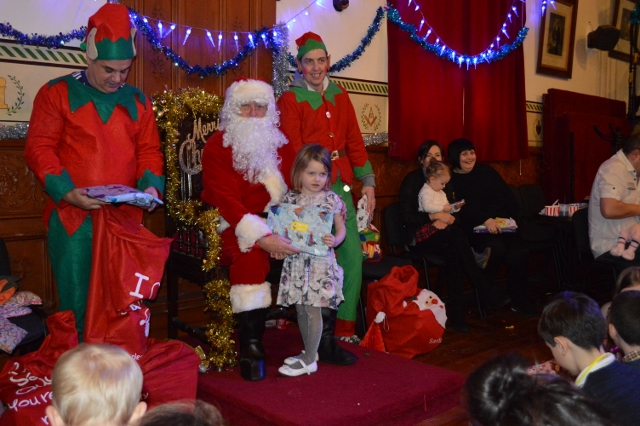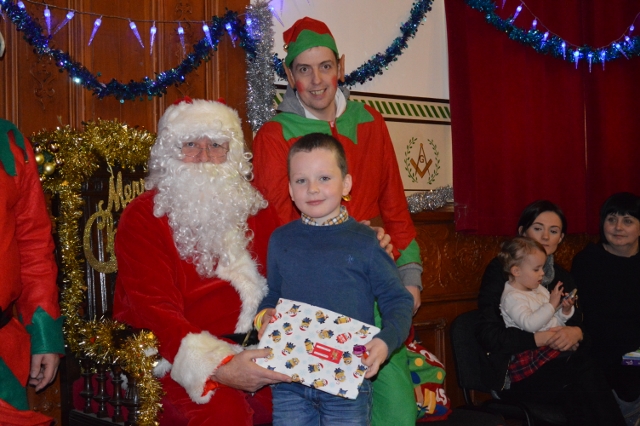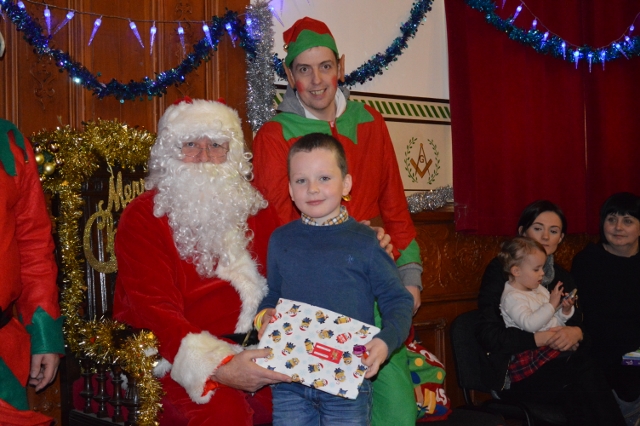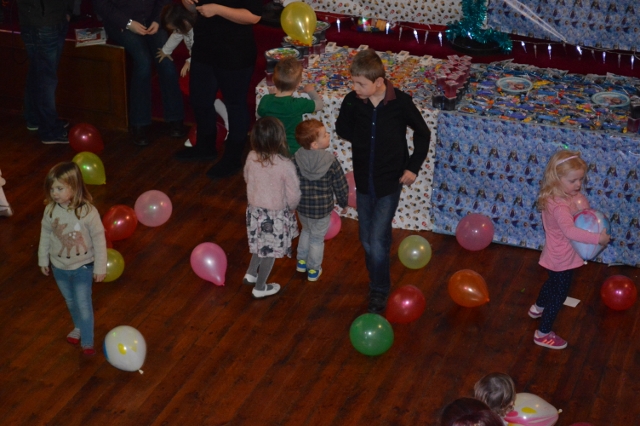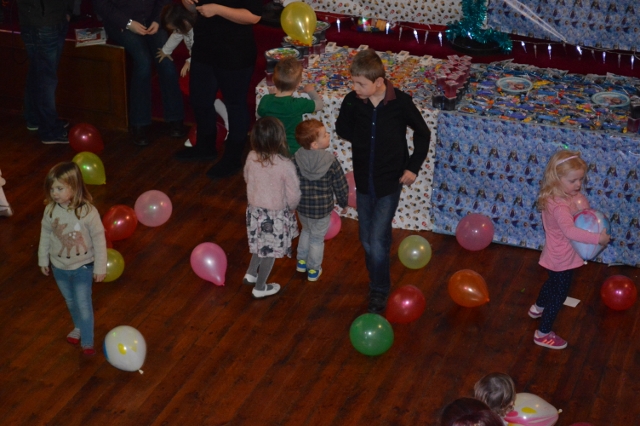 We would like to extend a very special thanks to all those who gave us their time, effort and donations. Without which we could not put these events on. Once again there are too many to mention individually.
Below are a few photos picked out of above to highlight our thanks and appreciation.
The man himself. Bro Santa Clause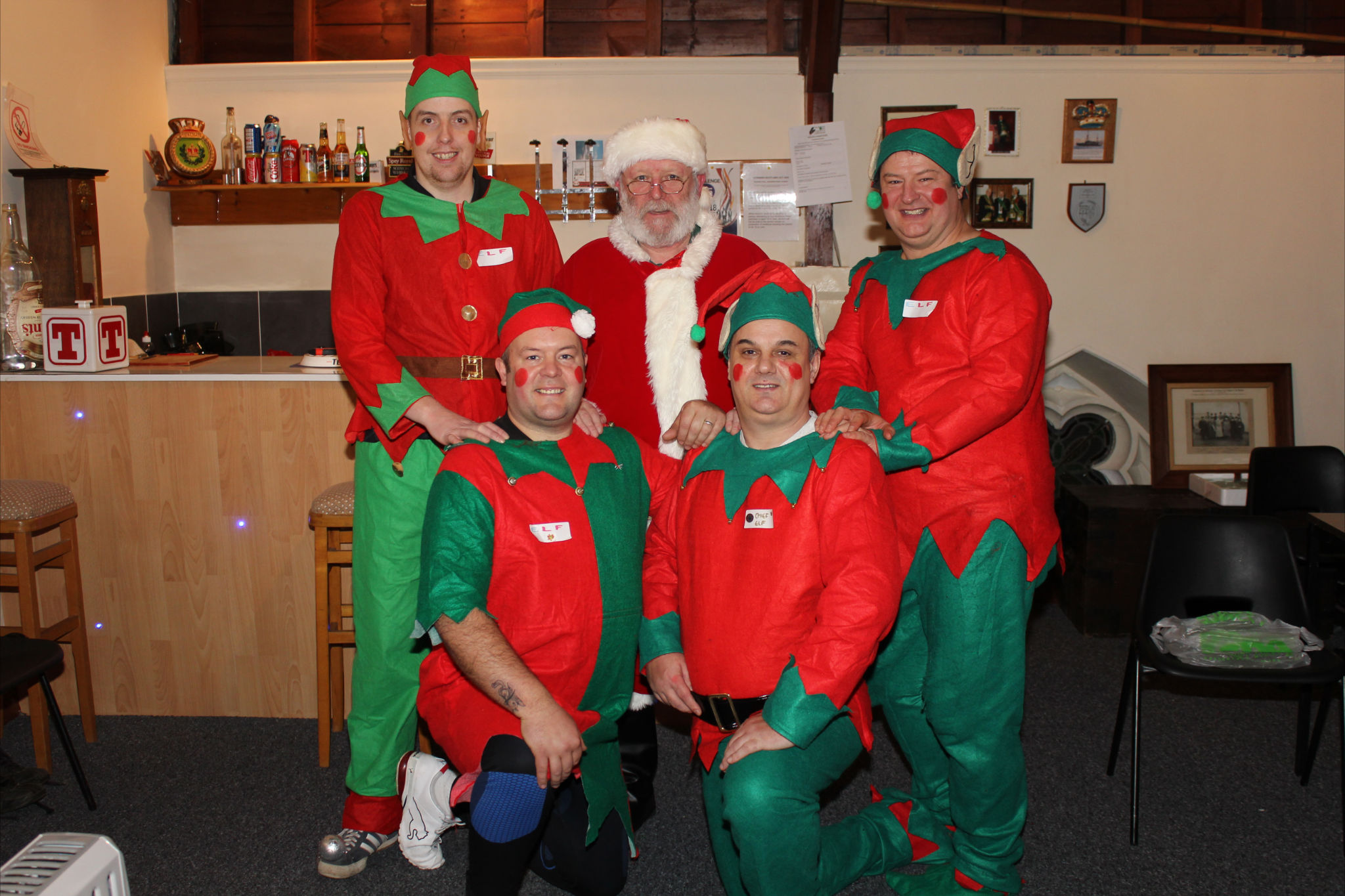 Special thanks to all Elfs who turned out in full uniform.
 Left to Right –  Bro Fraser Macbeth Jnr, Bro Donald Mathieson, Bro Gavin Wheelan, Bro John McRae.
Thanks to Bro Fraser McBeath who again provided the entertainment.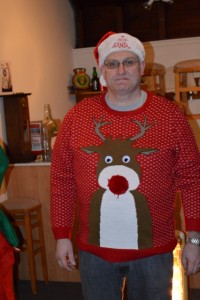 Where Does he get the Jumpers from!!!
It was with absolute delight from the kids (and Adults)and an honour for Lodge Averon 866 to host a special delegation of Minions lead by the honourable Olaf.
In no way forgetting all the brethren who have contributed, assisted and donated not only from Lodge Averon, However a special thanks must go to Bro Harry McCartney and his continued efforts for this event. I am not sure if he knows yet but he did not manage to escape the camera this year.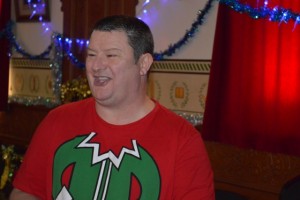 Bro McCartney
All of these people helped make what was a very special day for our kids. We would also like to say thanks to all those people who donated presents and money to help make this event possible. Thank you each and every one of you.
I promised last year we would try and make RWM Robinson more kiddy friendly …. mmmmmmm not sure.  I will let you guys decide.
See you Again Next Year!!!!